Women's Soccer Wins ECC Crown As It Climbs Back To The Top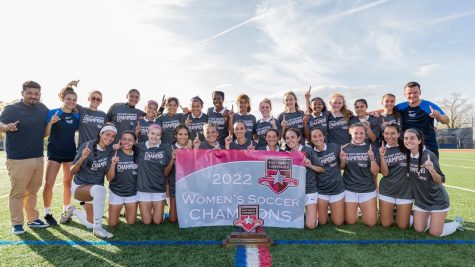 Expectations are set high for the Mercy College Women's Soccer program every year. Their seasons are no longer judged just on wins, but on championship hardware. A program so rich in its history and success, Mercy has made a name for itself in Division II soccer.
The program added its third ECC title in a 14-3-2 season, advanced to the second round of the NCAA tournament
The 2022 season was an important one for the Mavericks. Mercy had been to three straight ECC Championship games since their magical run to the NCAA Final Four in 2017, losing all three by only a goal.
In that time, a gritty rivalry has risen in the ECC between the Mavericks and foe Molloy College. From 2018-2021, Mercy and Molloy met six times, with each team winning three games each. The loss to Molloy in the 2021 ECC Championship was deemed unacceptable to the team, despite striking revenge with an NCAA tournament win over the Lions less than a week later.
Most teams would view Mercy's 2021 season as a miraculous achievement given their success, but the Mavericks Women's Soccer team wasn't quite ready to pat themselves on the back yet. They understood there was work to be done and improvement to be made, and attacked the offseason with hunger.
For those who were unaware of the seriousness of the 2022 squad, this team caught them up to speed quickly. In 21 games played in their campaign, Mercy dominated their opponents, on the field and on the stat sheet. The Mavericks scored 57 goals while only giving up a mere 13 goals all season. They also controlled the shot department,  averaging about 17 shots per game compared to their opponents' average of 5.
One area this team surely didn't lack was talent. Mercy produced 11 All-Conference players this past season, including a Third Team All-American in graduate student Nikki Bermudez. The Mavericks would go on to sweep the postseason ECC awards, including Offensive Player of the Year Nikki Bermudez, Defensive Player of the Year Sydney Cooper, Rookie of the Year Ancksu Dixon, and Coach of the Year Danny Leon.
Dixon led the Mavericks in scoring in her rookie campaign, posting a team-high 33 points. Kayla Camacho finished second on the team with 27 points in her second season in Dobbs Ferry. Three Mavericks finished with over 20 point seasons, and five total had double-digit points. 
 Junior Madison Rosa said,"We were a really well-rounded team, and our statistics proved that. We worked hard on both the attacking and defending ends, and it helped us greatly."
Rosa also believes a fierce team mentality was crucial in their stellar performances. "We knew how good of a team we had, and it pushed everyone to be the best. We wanted to work hard for each other because we knew what we were capable of."
Mercy went on a monstrous 10-game winning streak over the course of the regular season, finishing as the No. 1 seed in the ECC heading into conference tournament play. The Mavericks matched up with No. 4 seed Daeman in the semifinals and beat them by a score of 2-0, advancing them to the title game in a rematch with arch-rival Molloy College.
A common theme in these hard-fought games between the Mavericks and Lions is they tend to be low-scoring affairs. In the previous four matchups, three of them concluded with 1-0 final scores. The 2022 ECC Championship stuck to the script and headed to penalty kicks in another scoreless game. 
The Mavericks prevailed in the shootout round, overcoming their ECC Championship drought and last season's title game loss to the Lions. For the first time since 2017, Mercy Women's soccer sat atop the conference throne. Mercy would beat Adelphi in their first-round matchup before losing their final game to The College of St. Rose.
The 2022 season was about returning the ECC hardware to Dobbs Ferry for Mercy Women's Soccer, and the Lady Mavericks conquered that feat. For a program as historic as this one, you can count on this team being ready to defend it in 2023.
Leave a Comment
About the Contributor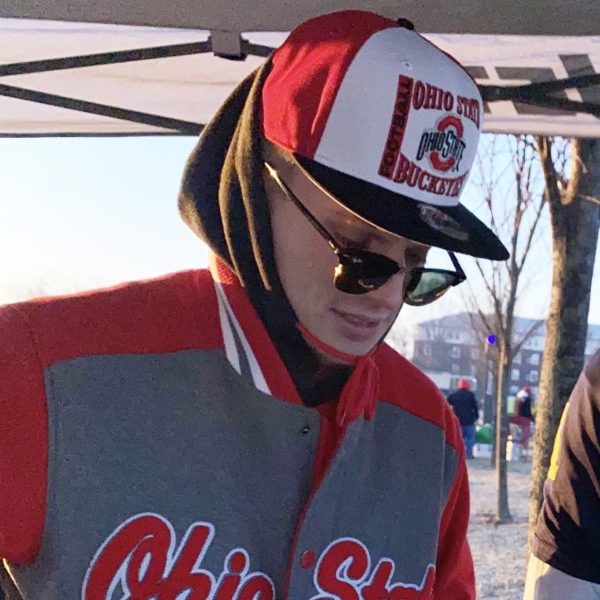 TJ Heyder, Sports Editor
TJ Heyder is a fifth year Media Studies major at Mercy, with a passion for sports journalism. TJ has become a main beat writer covering Mercy athletics...