Maverick Baseball Trying To Right Ship After Slow Start
The Mercy Baseball team has catapulted into their 2023 campaign after having their best season in over 10 years, featuring an appearance in the 2022 ECC Baseball tournament. 
The Mavericks (4-15) have battled hard in their first 19 games of play, securing four victories in that span, including wins vs. Le Moyne College, the University of Bridgeport twice, and a headlined win vs 13th-ranked UNC Pembroke back in February. Even in games the Mavericks have lost, they've pushed their opponents to their limits. Six of Mercy's losses have been by two or fewer runs, proving the fight that this crew possesses. 
 Senior third baseman Nolan Giblin said the team strengths will be used to keep building on their season, starting with their arms on the mound.  "Starting pitching has been the best part of our team so far. They've consistently kept us in a lot of games we played this year."
Mercy has been led by junior Ryan Rozinski, sophomore Scott Scheppy, and graduate student Kevin Seckler in the starting rotation.
Rozinksi leads the Mavericks with a team-low 4.29 ERA and is tied for the team-high with 17 strikeouts, making an appearance on the ECC Honor Roll twice so far this season. Scott Scheppy is second in the rotation with a 5.57 ERA and 12 strikeouts. Kevin Seckler is making the most out of his last year at Mercy, throwing 17 strikeouts in two outings.
The offense on this Mercy squad is "talented" as said by Giblin, who is slashing an impressive .293 batting average with 17 hits and 8 RBIs on the year. Sophomore Jaden Caballero has a team-best .303 batting average with 20 hits, 10 RBIs, and 13 runs scored. Gabe Sanders, the junior from Dunedin, Florida, is batting .281 with 16 hits and 10 RBIs.
This team is filled with young players, all of which the program is excited about developing for years beyond 2023. Giblin, the senior captain, sees vast potential in the younger classes of Mavericks on the roster. "[Freshman] Niko Sorice has been great for us. He stepped in really well at catcher for Justin Glennerster during his injury," said Giblin. "And [freshman] Brian Zbytniewski just came off of surgery and has pitched well in his return." 
However, there is still over half the 2023 regular season to be played. The second semester of this campaign features a loaded conference schedule, setting up the seedings for the ECC Tournament played in May. The Mavericks will be in the running against conference foes Queens College, St. Thomas Aquinas College, and defending ECC Champion, Molloy College.
Early season struggles have not staggered the Mavericks' mindset on what they're looking to accomplish in 2023. "Our goal is to win the ECC," Giblin said. "We've played many of the best teams in the region and with a little bit more execution earlier on, we probably would have won some of those games we didn't." 
The refusal to accept failure is a strong quality of this Mercy team. The Mavericks' next obstacle comes this weekend vs. defending champions Molloy Lions in a four-game series. The opening contest begins on Friday, March 24th at 3pm. The Mavs will then board the bus for a doubleheader at Molloy on Saturday for games two and three, followed by a series finale back at Mercy Field on Sunday at noon. 
With a full slate of conference matchups still to be played, Mercy Baseball has all the power to still write its script. Six of the remaining eight of the Mavericks' remaining opponents are ECC teams, leaving a lot of meat left on the bones of this 2023 season, for a team with quite the appetite. Mercy has 28 games left in the regular season, with just four of them coming against out-of-conference teams. 
The Mavs will look to continue last season's success in conference play, which they finished with a strong 14-7 record within the ECC. Mercy's sights on consecutive conference tournament appearances will presumably be to match their 2022 win count, which is certainly doable in their 24-game stretch. 
Leave a Comment
About the Contributor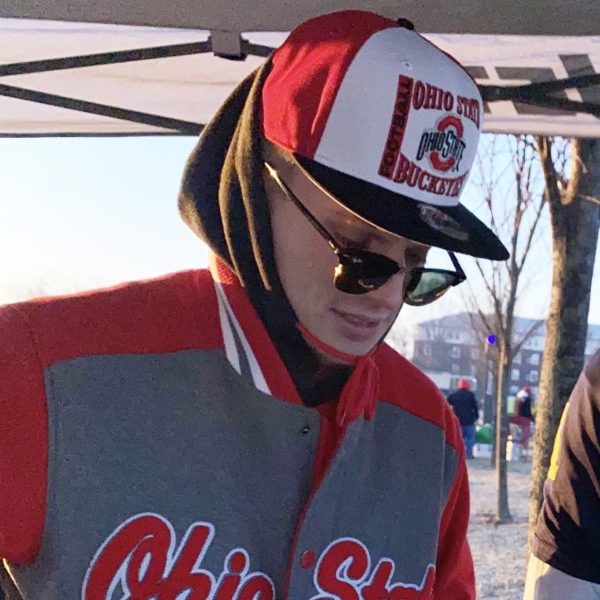 TJ Heyder, Sports Editor
TJ Heyder is a fifth year Media Studies major at Mercy, with a passion for sports journalism. TJ has become a main beat writer covering Mercy athletics...