Mercy Lacrosse preparing for ECC championship after sucessful season, ranked #4 in NCAA rankings
After a 12-3 regular season that saw the team qualify for the playoffs, and then a commanding 19-9 victory over Molly in the ECC semifinals, the Mercy Men's Lacrosse team will play in the conference title game vs Frostburg State University this Saturday.
Mercy has previously defeated Frostburg State in the regular season 9-7 in their lowest-scoring win of the season, and that should very much be a preview of what to expect Saturday, as the two conference leaders will rematch for the championship.
This game will be very important for Mercy's qualification bid for the NCAA Division II lacrosse tournament, as they are ranked No. 4 in the rankings for the North region, and only six teams from the region will qualify for the 12-team tournament. A win would pretty much ensure Mercy's berth in the tournament, as they would have at least three more wins than all of the three teams below them also vying for position. A loss to Frostburg State would be big, as they are not ranked inside the top 8 and there is no telling what implications it would have, even though there is no automatic bid for conference winners so there's a good chance Mercy would still make it.
The Mavericks have won 28 straight games against ECC competition, with their last loss coming in the 2018 ECC semifinal, and they will look to extend that on Saturday, May 6, in Dobbs Ferry. They are also trying to make the NCAA tournament for a fourth straight season, where they are primed to make a big run with the talent the team has assembled. Last season Mercy ended up losing the Division II national championship after making it for the first time, losing to Tampa 11-7. Their only 3 losses this season have been to the top 3 teams in the rankings, falling 10-8 to #1 Le Moyne, 14-12 to #2 Adelphi, and 16-10 to #3 Mercyhurst, while destroying the rest of the teams they by at least 3 points except for the close win on April 7th vs Frostburg State.
Mercy has been led by senior Brady Kearnan, who has a team-high 74 points on 41 goals and 33 assists, which is also a team-high. They have also got important contributions from graduate students Jack Gibbons and Thomas Connors, and seniors TJ Heyder and Justin Gerdvil. Heyder has a team-high 52 goals with 8 assists as he's second on the team in points, and Gibbons has 37 goals and 13 assists, as he and Kearnan have both passed 100 career goals this season. Connors is 3rd on the team in points with a good balance of 28 points and 25 assists, and Gerdvil has caused a team-high 35 turnovers with 73 ground balls. Mercy has a stacked line of talent all across the board, as this team has many different players contributing in different ways, and it's no surprise they have dominated the conference.
With his performance in the semifinals, Heyder has broken he single season goal record for Mercy College.
Mercy vs Frostburg State for the ECC championship will take place in Dobbs Ferry on Saturday, May 6th at 11am open to all admission. The men's division II lacrosse championship field will be announced at 7:30 p.m. on Sunday, May 7. with dates for the bracket to start still to be determined. The Division II championship game will be Sunday, May 28, at Lincoln Financial Field in Philadelphia, Pennsylvania, as Mercy begins the journey to try and get back there for the second time in a row.
Leave a Comment
About the Contributor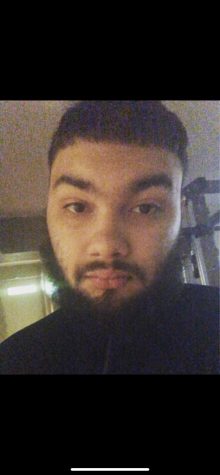 Kris Torres, Impact Staff
Kris Torres is a Junior Journalism Major at Mercy College. A former football player, he is passionate in writing about Campus Current events, Sports,...