Mercy Baseball Back In ECC Tournament
The quest to May has been conquered for Mercy baseball, clinching their third consecutive ECC tournament berth earlier this week. The Mavs own the No. 4 seed in this year's bracket, with a mountainous first-round matchup with the defending conference champion Molloy Lions.
The tournament will be a double elimination format consisting of the top 4 seeds, with No. 2 seed St. Thomas Aquinas squaring off against No. 3 seed Queens in the other game. An opening upset win vs. Molloy would put the Mavericks in great contention to compete for a championship.
Mercy finished conference play with an impressive 3-1 series win over Lincoln University last weekend, completing a strong 10-6 record to close out their last 16 regular season games. And if there was ever a time to get hot, it certainly is now.
It's familiar territory for this squad. The Mavericks returned 17 members of last year's tournament qualifying team and will trot out a more experienced cast that's now ready for the heat of playoff baseball.
Sophomore star and team captain Jaden Caballero feels good heading into his second conference tournament. "We let our nerves get the best of us last year," Caballero said. "Now that we've been there before I think we'll be more relaxed and play better baseball."
It's been another incredible year for the second-year player. Caballero moved from shortstop to the outfield this season, but the leadoff hitter's consistency at the plate from last season is nearly identical.
Slashing a commendable .330 batting average, Caballero leads the team with his 61 hits and 41 runs scored. The speedster also leads the ECC with 22 stolen bases on the season. Head Coach Chris Schoen has one of the best offensive weapons in the conference playing his best baseball, just in time for when they need it.
"I've been finding ways to stay comfortable at the plate throughout the season," said Caballero. Currently riding a 9 game-hitting streak, the credence in himself is undeniable.
"I have good confidence right now," Jaden stated. "I'm excited about the playoffs because I know whatever pitchers we face I can compete against."
Caballero's swagger at the plate will clash against a powerful Molloy starting rotation. The Lions played in the NCAA Super Regional just a year ago and returned 3 of their aces at the mound in 2023.
Fellow captain senior Nolan Giblin has helped Caballero power the Mercy bats. Giblin is raking in .328 on the year, adding 27 RBIs, tied for the team best. The fourth-year third baseman just eclipsed the 100 runs scored mark for his career against Lincoln, becoming the seventh Mercy player in program history to hit the mark.
From the defensive side, Mercy has primarily relied on their 1-2 punch in their starting rotation this year, featuring sophomore Scott Scheppy and graduate student Kevin Seckler. 
Scheppy and Seckler have made a combined 22 starts this season for the Mavs, eclipsing 130 total innings pitched. Expect Coach Schoen to give one of these two the nod to start Game 1.
The recipe for taking down the top seed isn't one Caballero believes the Mavericks can't handle. When asked about the areas of emphasis going into the showdown, Jaden replied "Our big focus is execution. We have to apply pressure on offense while keeping our defensive mistakes low because a team like Molloy will capitalize on them."
Caballero also had an alternate outlook analyzing this No. 4 vs. No. 1 contest. A "nothing to lose" approach can make for a deadly team at the end of the year, and Jaden and the Mavs are comfortable playing with house money for the duration of the tournament.
"It gives us more motivation for sure," admitted Caballero.
One has to commend the fire this team possesses, and their refusal to quit. If Caballero and company wanted to make one thing clear here, it's that these guys aren't going down without a fight.
A chance to rewrite last season's tournament script is on the line, and Mercy baseball is coming in at full force.
Leave a Comment
About the Contributor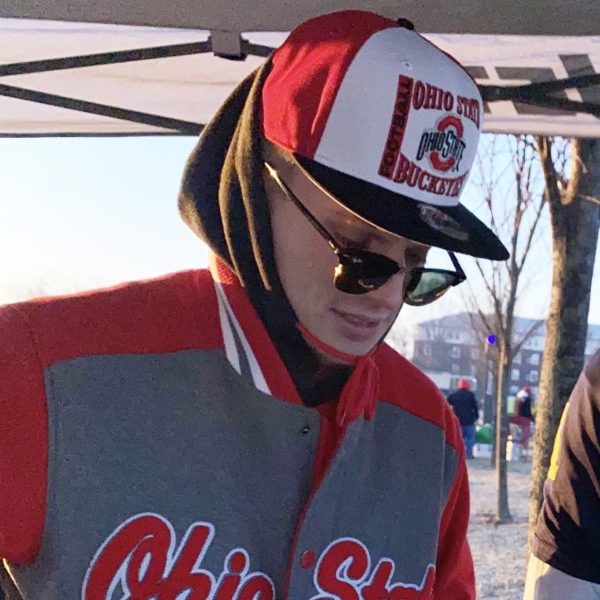 TJ Heyder, Sports Editor
TJ Heyder is a fifth year Media Studies major at Mercy, with a passion for sports journalism. TJ has become a main beat writer covering Mercy athletics...