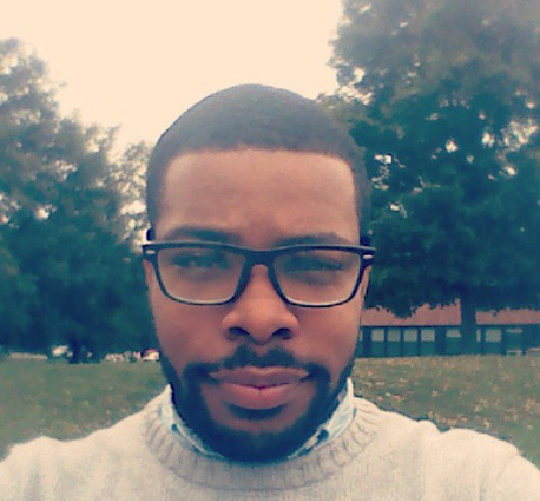 Rashaan Pace is a senior at Mercy College Majoring in Media Studies: Film/ Culture, and minoring in history. Rashaan is always looking for a new way to broaden his horizons and expand his mind, therefore because of his love for writing, he thought it would be a great idea to gain some experience in the field of journalism.
He enjoys writing plays, screenplays, poems, and sometimes essays.... special emphasis on sometimes. He loves acting as well and owns a William Shakespeare action figure.
Upon graduation he intends to pursue a career in the film. theater industry, pursue his Masters degree... not so much in the immediate future, and eventually end up teaching, before finally retiring andtraveling around the world in his boat.
He writes a column titled
The True Story.
He can be reached at
[email protected]
Rashaan Pace, Impact Staff
Jul 06, 2015

Duty v. Inclination and Fatalism v. Optimism: Akira Kurosawa's Seven Samurai (1954)

(Story)

May 14, 2015

Social Media and Relationships: A Juxtaposition between the Generations.

(Story)

May 02, 2015

Mildred Pierce, She Done Him Wrong, and their Representations of Women in Film

(Story)

Apr 23, 2015

8 Films Every Humanitarian Should View

(Story)

Apr 22, 2015

The War on Terror: Has it Run It's Course?

(Story)

Apr 16, 2015

Cultural Fears, Unruly Children, and the Recurring Themes in Horror Films: A Comparison of Child's Play (1988) and Orphan (2009)

(Story)

Apr 14, 2015

George Melies' Le Voyage Dans La Lune: Innovations in Film Technology, Contributions to Early Science Fiction Film, and a Reading of Dominant Culture

(Story)

Apr 09, 2015

American Hustle: The Contemporary Film Noir?

(Story)

Apr 09, 2015

Oppositional, Dominant, and Negotiated readings Within Steve McQueen's 12 Years a Slave (2013)

(Story)

Apr 02, 2015

The Color Purple 30 Years Later: Gender Roles, Repressed Sexuality, Dominant, and Oppositional Readings of Steven Spielberg's The Color Purple (1985)

(Story)

Mar 12, 2015

#BlackLivesMatter: The New Civil Rights Movement

(Story)

Feb 24, 2015

12 Years a Slave, The Book of Negroes, and Why These Stories are Still Significant

(Story)

Feb 12, 2015

Prune Juice: The Cure to Life's Struggles

(Story)