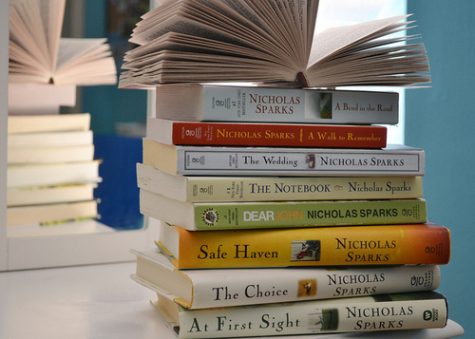 Kayla Simas, Managing Editor

February 13, 2017

Filed under Winner Takes All
Dear Mr. Sparks, In the fall of 1996, you wrote 'The Notebook.' At that point in history of our world, I was only a few months old, yet you were already shaping the way I would view love and the hardships that come with it. 20 years later, you're still the New York Times Best Selling Author. You know why...
Staff Profile
Matt Reich
Impact Staff
Matt Reich is a guy constantly on the go who can't let a minute go unused. Born in a city in Texas, raised in rural Connecticut, and now he's trying to make it in New York. An avid comedy fan who follows...
Read all stories written by Matt Reich
Olivia Meier
Impact Staff
Olivia Meier, most commonly referred to as Liv, is a journalism student at Mercy College. And while she loves New York, she is a true Jersey girl. If she's not writing with a latte in hand, you can find...
Read all stories written by Olivia Meier
Tiffany Wilson
Staff Writer
Tiffany has always had a particular fascination with the media industry, especially the " behind the scenes" or brains of the project. She grew up admiring the singer on stage wishing she could be...
Read all stories written by Tiffany Wilson
Jess Brandt
Sports Editor
Jess Brandt is a Media Studies major specializing in Journalism. She is from the wholesome town of Folsom located in beautiful Northern California. She is a member of the Mercy College Women's soccer team...
Read all stories written by Jess Brandt
Nicole Acosta
Staff Writer
Nicole is from the Bronx and is a journalism major at Mercy College. Her hobbies include discovering new places to eat, photography, listening to every current album you could think of, and re-watching...
Read all stories written by Nicole Acosta
Michael Perrota
Adviser
Prof. Michael Perrota began teaching at Mercy College in 2005. Previously, he was a full-time reporter for North Jersey Media Group in the sports and news sections. After he began teaching, he worked in...