Top 10 Book Series You Should Read
Everyone should love a good book series and these are some of the best. Stories to inspire and awe.
1.A song of Ice and Fire by George R.R. Martin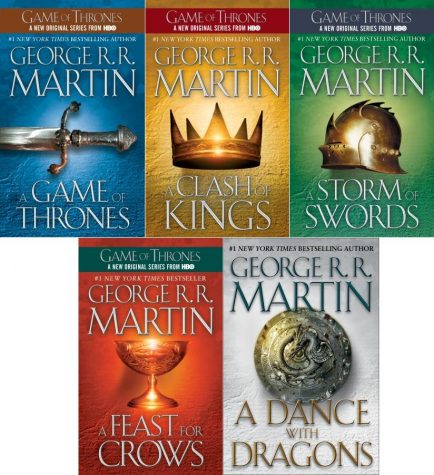 Everyone knows the show Game of Thrones. It has become a cultural phenomenon. While the series isn't done, Winds of Winter set to be released between now and the end of days, what is available is a literary classic. One day it'll be completed, one day.
2. The Dark Tower by Stephen King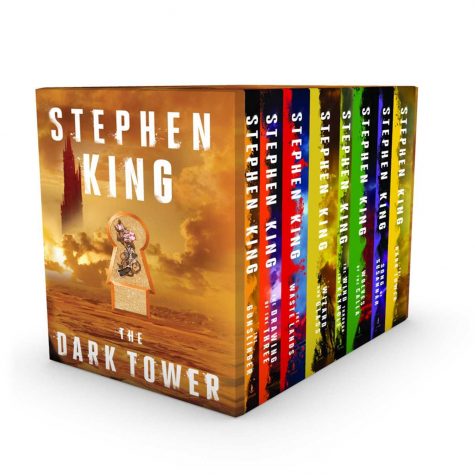 Most people have read a Stephen King novel, more people know his works just by name. What could be considered his biggest and deepest work is The Dark Tower series. Spanning across worlds with demons, gunslingers, sentient trains and a plethora of other bizarre characters, this series brings out the epic writing style of King.
3. The Pantheon Series by James Lovegrove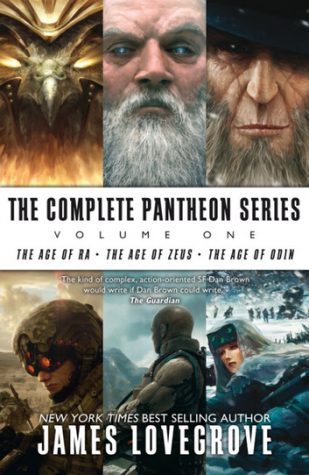 A series of books where they aren't directly connected? This is it, but it works so well. Each Age of… book takes place in its own universe. And in each of those universes Gods are real. Capitol G. Zeus, Ra, Thor, Odin, Shiva and so many more. Each brings its own style of how these Gods interact with the modern world and no two stories are even close to similar.
4. The Leviathan Trilogy by Scott Westerfeld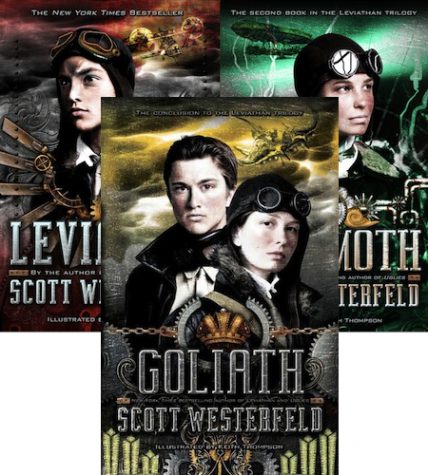 Take the back drop of World War I and add steampunk and biopunk and you get this great trilogy. It takes the history of the Great War and twists it into a young adult series that adds a new twist to the historical fiction genre.
5. The Dresden Files by Jim Butcher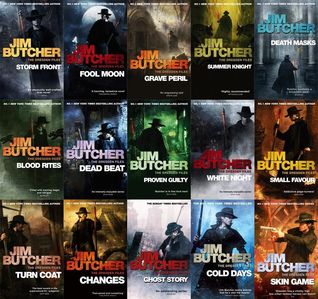 This is a series about the other wizard named Harry. Harry Dresden is Chicago's only professional wizard, which means fighting not only magical threats like fairies, demons, and ghosts. He also must deal with every day normal criminals. And sometime living islands and bigfoot.
6. The Dexter Series by Jeff Lindsay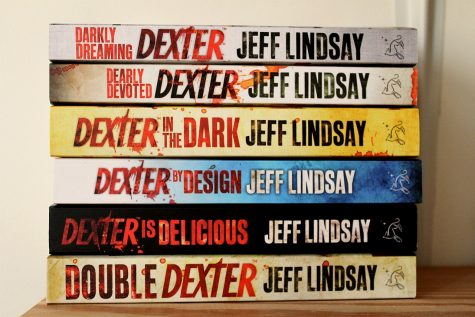 Most people remember the show Dexter. Now is your chance to read the series that inspired the book. Only the first season and first book are similar, after that it is a totally different animal. And if you didn't like the ending of the TV series, this one ends totally different.
7. The Underworld USA Trilogy by James Ellroy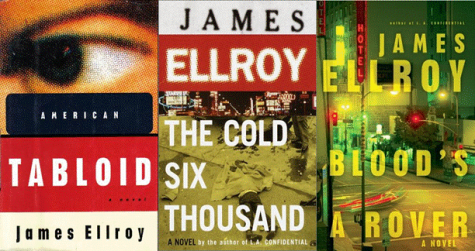 Ellroy is more well known for his works dealing with 1940s Los Angeles, but Underworld USA is a masterpiece. While it is still a work of fiction, the world feels real when dealing with JFK, RFK and Martin Luthor King's assassination. It isn't for the faint of heart, but is an excellent read.
8. Millennium series by Stieg Larsson and David Lagercrantz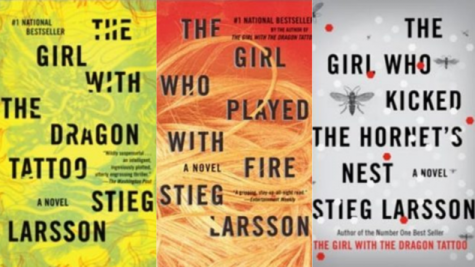 A series that grew from the mind of Swedish crime novelist Stieg Larsson become a worldwide sensation. An unlikely duo of a journalist and a computer hacker team up to take on long buried secrets and uncover them. Sadly, Stieg Larsson passed away before his ten-book series could be finished. Luckily, David Lagercrantz picked up where they left of continuing this series.
9. Percy Jackson and the Olympians by Rick Riordan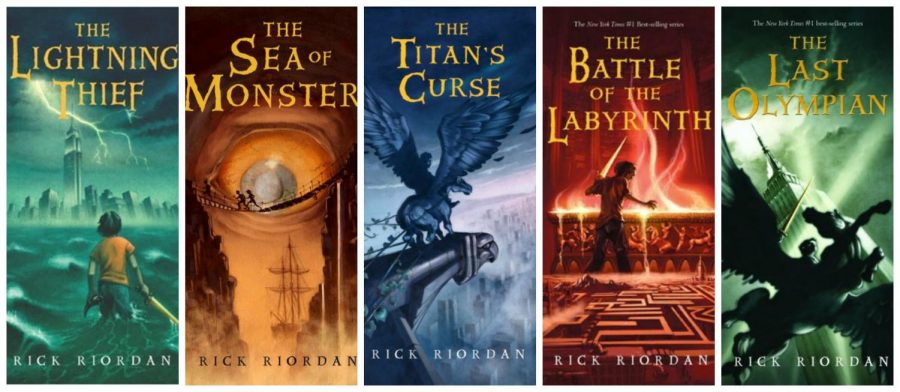 Percy Jackson is a young kid who also happens to be the son of Poseidon, the God of the Sea. Right there you know things are going to be going down. This epic is a young adult series that deals with family, heart break and overcoming the odds. Seeing these kids grow up to be heroes makes it all worth it.
10. Harry Potter by J.K Rowling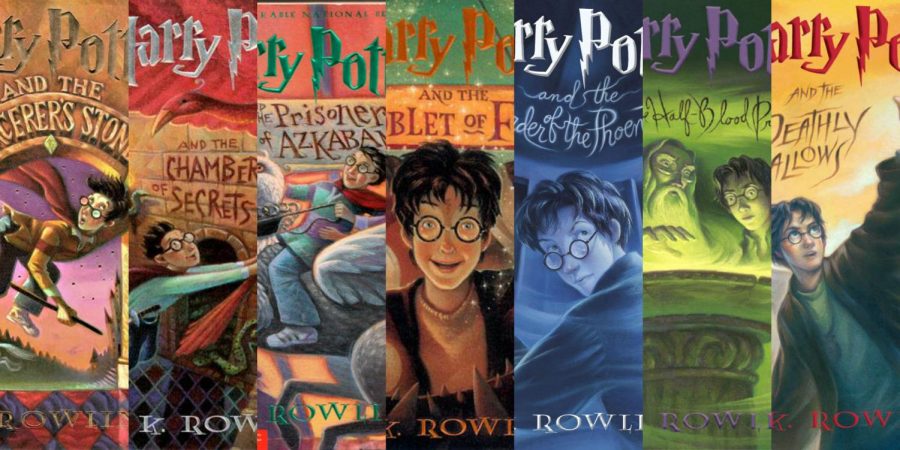 This one should be self-evident. It is Harry Potter. If you haven't heard of Harry Potter, you were living under a rock. Literally, everyone knows Harry Potter and why it should be read.
Leave a Comment
About the Contributor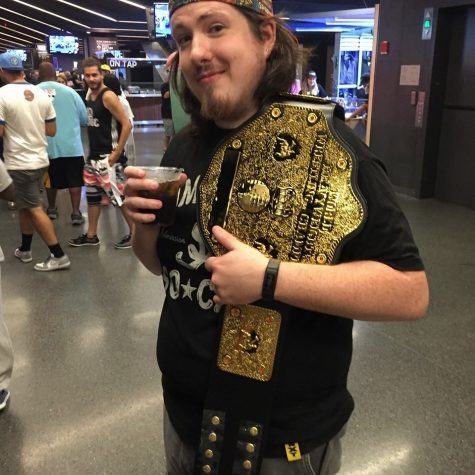 Stephen Lyons, Former Associate Editor
Stephen Lyons is mostly found on chairs and couches in front of a Television. When he isn't wasting his life with Xbox games or TV series, he likes to...