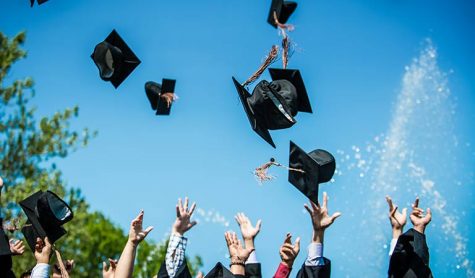 Nicole Acosta, Brian Pineiro, Caroline Newman, Michael Dunnings, and Stephen Lyons

May 8, 2019
As the last "Impact Thursday" of the 2018-19 year arrives, our senior staff members reflect on their time with The Impact. Though our seniors' journeys are coming to a close, a whole new chapter of their lives is just beginning. We look forward to seeing all that they accomplish in their pr...
Liv Meier, Associate Editor

February 13, 2018
Along with resolutions and a new gym regimen, 2018 brings a new commencement schedule to Mercy College for this coming May. Commencement will now be split up into four ceremonies held on two separate days, compared to prior years when only two ceremonies were held on the same day. The School of...