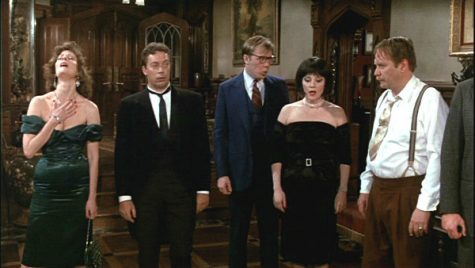 Nora-Grayce Orosz, Staff Writer

March 2, 2017

Filed under TILT- The Impact List Takeover
A list of ten of the most hilarious comedies from the 60's through 90's that you'll want to binge from start to finish.
Read more »
Staff Profile
Karen Polanco
Impact Staff
Karen is dull and boring and that is why she can't write a bio. She lives in Connecticut. Or something. She edits videos fairly well. Rumor is she loves donuts. She can be reached at...
Read all stories written by Karen Polanco
Mark McCarthy
Impact Staff
Mark is a A 22 year old senior English major from Scarsdale. He enjoys video games, comics, movies and occasionally T.V. shows. He wants to become a writer, but has no real specific desire when it...
Read all stories written by Mark McCarthy
Nora-Grayce Orosz
Impact Staff
Nora-Grayce is a journalism major from Yonkers. She is a music and pop culture addict who lives for concerts and festivals. In her spare time she can be found binge watching the X Files, photographing...
Read all stories written by Nora-Grayce Orosz
Matt Reich
Impact Staff
Matt Reich is a guy constantly on the go who can't let a minute go unused. Born in a city in Texas, raised in rural Connecticut, and now he's trying to make it in New York. An avid comedy fan who follows...
Read all stories written by Matt Reich
Olivia Meier
Impact Staff
Olivia Meier, most commonly referred to as Liv, is a journalism student at Mercy College. And while she loves New York, she is a true Jersey girl. If she's not writing with a latte in hand, you can find...