10 Classic Comedies You'll Fall in Love With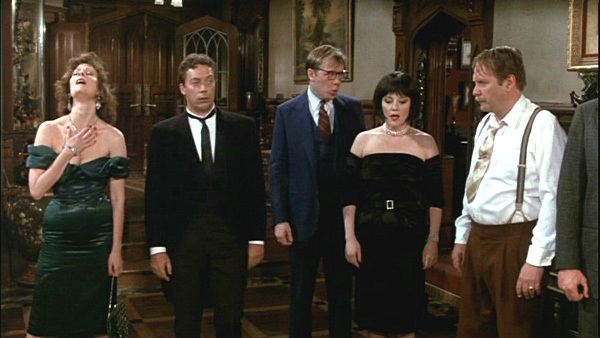 10. It's a Mad, Mad, Mad, Mad World (1963)
Directed by Stanley Kramer, the film follows the madcap pursuit of $350,000 in stolen cash by a group of zany strangers brought to life by an all-star cast. (The ensemble includes: Edie Adams, Milton Berle, Sid Caesar, Buddy Hackett, Ethel Merman, Mickey Rooney, Phil Silvers, Terry-Thomas, and Jonathan Winters.) The adventure begins when a diverse group of motorists happen upon an ex-convict on the run who, before he dies, tells them about $350,000 buried in Santa Rosita State Park near the Mexican border under "The Big W." Hilarity ensues as the characters embark in an all-out race to get to the state park and find where the money is hidden. This screwball comedy is ensured to make you chuckle at the pure insanity of the greedy gang's quest.
Metro-Goldwyn-Mayer
9. Planes, Trains and Automobiles (1987)
Steve Martin and John Candy star in this 80's comedy, written, produced and directed by John Hughes. Martin plays Neal, a high-strung businessman who is attempting to get home to Chicago for Thanksgiving on a train from New York City. Along the way he meets Del, an exhaustively outgoing, talkative, and often clumsy shower-curtain salesman, played by Candy. The pair are stuck together on a three day endeavor as they attempt to get Neal home on time for the holiday. Martin's portrayal of the grumpy businessman archetype counters Candy's tiresome optimism throughout their series of misadventures, resulting in a match made in comedy heaven.
Paramount
8. What's Up Doc? (1972)
This 70's screwball classic was a huge success at the time of its release, becoming the third highest-grossing film of the year. The film stars Ryan O'Neal as Howard Bannister, a nervous musicologist, and Madeline Kahn (in her first feature film role) as his neurotic fiancé Eunice Burns. The couple are visiting San Fransisco so that O'Neal's character can win a music grant for his research. Into the mix comes Judy Maxwell, played by Barbra Streisand. Judy entangles herself into Howard's personal life, much to his confusion at first, bringing chaos and havoc wherever she goes. A jewel heist, government spies, and mistaken luggage are all thrown into the mix resulting in further insanity and plot twists. Streisand's portrayal as the meddling Judy is charming, and her comedic timing is impeccable, but some of the most riotously funny moments come from the subtle insanity of Madeline Kahn's performance. Her role in the movie even nabbed her a Golden Globe nomination.
Warner Brothers Pictures
7. Monty Python and the Holy Grail (1975)
This British slapstick comedy performed and dreamed up by the iconic comedy troupe Monty Python is a parody on King Arthur's quest to find the holy grail. A definite cult classic for those fond of this absurd brand of silly comedy, the film was the inspiration for the Spamalot musical that came 30 years later. The dynamic duo of John Cleese and Eric Idle create a family-friendly brand of comedy that is just as hilarious today as it was in its release year.
EMI Films
6. A Shot in the Dark (Pink Panther Series, 1964)
The second installment in the Pink Panther series, Blake Edwards' A Shot in the Dark reprises Peter Sellers' role as the bumbling Inspector Jaques Clouseau. A Shot in the Dark brought a more fully formed portrayal of Sellers' Inspector Clouseau; developing the inspector's signature exaggerated French accent, and introducing his tortured boss, Commissioner Dreyfus (Herbert Lom), and dutiful servant Cato (Burt Kwouk). In the film, a dejected Clouseau returns home after being erroneously assigned to a high-profile case and finds himself being attacked by a Chinese assailant in his sleep. A running gag throughout the film series, Clouseau has instructed his faithful servant Cato to attack him when he least expects it, in order to keep him on his toes. Sellers' antics solidify this film as a true classic–think of Clouseau as the French detective version of Michael Scott.
United Artists
5. Mouse Hunt (1997)
Nathan Lane and Lee Evans star as brothers Lars and Ernie Smuntz, heirs to a struggling string factory who inherit an old, Victorian mansion after their father's death. Lars is thrown out by his wife April (Vicki Lewis) after refusing a proposal to buy out the failing string factory, and Ernie faces the closing of his restaurant by the Board of Health after the Mayor dies of a fatal heart attack after being poisoned by a cockroach. Left with little alternatives, the brothers decide to move into the decrepit home that was left to them, and they attempt to refurbish it in order to auction it off. They encounter one small problem: a mouse. Throughout the film, the brothers try everything to catch, espouse, and exterminate their rodent foe. Lane and Evans go through hell to eliminate their little friend and the result is pure insane hilarity.
Dreamworks
4. Blazing Saddles (1974)
Mel Brooks' particular penchant for wise-ass, satirical comedy shines through in this 1974 classic. The film stars Brooks' ensemble regulars Gene Wilder and Madeline Kahn, and a handful of other comedic geniuses including Harvey Korman and Cleaveus Little. Masquerading as a Western, this raunchy spoof pushed the envelope for race-related comedy. The film centers around a town destined for demolition and its newly appointed black Sheriff "Bart", played by Little. Bart teams up with recovering alcoholic gunslinger Jim, the Waco Kid, played by Wilder, in order to overcome the town's hostility over his appointment as sheriff. Mel Brooks creates a scatter-brained world of generation-spanning references and satirical musings of the classic Hollywood Western genre, resulting in some crude and outrageously funny moments.
Warner Brothers
3. The Jerk (1979)
Steve Martin makes his feature film debut playing the main character in this Carl Reiner comedy. Raised by a poor family of black-sharecroppers, Navin R. Johnson, is depicted as a profoundly stupid man who takes off to start a new life in St. Louis after he realizes he is not black like the rest of his family. The film follows Navin's adventures as he creates a new invention called the "Opti-grab," has a short stint in the circus, and falls in love with a woman named Marie, played by Bernadette Peters. Steve Martin is infectiously funny as Navin, making the most outrageous scenarios seem entirely plausible due to his character's thick nature.
Universal Pictures
2. Young Frankenstein (1974)
Another Mel Brooks classic, this spoof on the gothic Mary Shelley tale is a genuine riot. Gene Wilder, Madeline Kahn, Cloris Leachman, Marty Feldman, Peter Boyle… the impressive roster of comedic talent works in Brooks' favor to bring this black and white comedy to life. Young Frankenstein was deemed "culturally, historically or aesthetically significant" by the United States National Film Preservation Board in 2003, and selected for preservation in the Library of Congress National Film Registry. Not only is this film a hilariously fond spoof of the prior film adaptations of Shelley's iconic tale, it is also recognized for its superior production in keeping with the aesthetic of 1930's film techniques. If you haven't already, do yourself a favor and see Young Frankenstein.

20th Century Fox
1. Clue (1985)
Number one on this list is the ensemble mystery-comedy based on the popular board game of the same name. The film stars an impressive group of powerhouse comedians: Eileen Brennan, Tim Curry, Madeline Kahn, Christopher Lloyd, Michael McKean, Martin Mull, and Lesley Ann Warren. The film is set in 1954 New England, and follows a group of apparent strangers who are enticed into coming to a dinner party at a secluded mansion by an unknown host. At the door they are met by Wadsworth, the butler (Curry), who assigns them a pseudonym to protect their true identities. After brief introductions, the group becomes anxious to discover why they have been brought there, but what ensues is a flurry of chaos and series of murders in which the guests are left to determine who is the killer. Clue is an outrageously side-splitting film that is carried on the stellar comedic performances of the ensemble. From Eileen Brennan's portrayal of the wildly scatter-brained Mrs. Peacock, to (my personal favorite) Madeline Kahn's stoic, yet perfectly timed hilarity of Mrs. White, and Tim Curry's frantic, is-he-isn't-he-in-on-it butler role all come together to make this film based on a board game a truly insane and endearing comedy.
Paramount Pictures
Leave a Comment
About the Contributor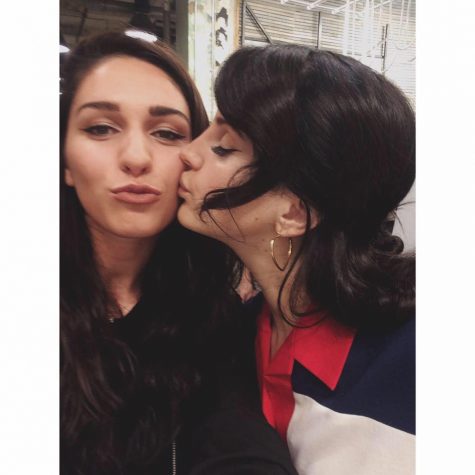 Nora-Grayce Orosz, Former Managing Editor
Nora-Grayce is a journalism major from Yonkers. She's a music and pop culture addict who lives for festivals and food. In her spare time she can be found...