Top 10 Couples' Resorts in North America
On Valentine's Day don't waste your money on a cheese stuffed animal toy, or fattening heart-shaped chocolates. Instead take your significant other to on of these beautiful hotel resort. I guarantee the time and cost will be worth it.
1. Hotel Bel Air, Los Angeles, CA

After all the snow New York had, this would be the ultimate getaway. It was and still is a hollywood icon since opening in 1946. The entire resort is surrounded be foliage tucked inside a quite canyon. You can drive to Beverly Hills from the hotel. It was rated the number one hotel in the nation by Travel + Leisure Magazine.
2. The Enchantment Resort, Sedona, AZ

Who wouldn't want to wake up to a look like this. All red rock landscapes, red for love! It has been named one of the most striking places in the U.S. costumers have said this place is where the magic happens. Bow chicka wow wow!
3. Dunton Hot Springs, CO

The real cabin in the woods. Don't worry, you and your partner will be just fine. A great place for hiking, skiing, and relaxing. It even has a spa.
4. Windsor Court Hotel, New Orleans, LA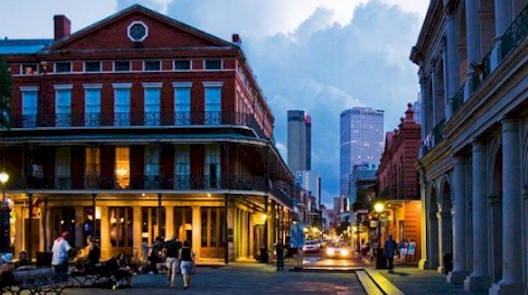 Located in the action packed city of Jazz. New Orleans is fused with European and American cultures. The Windsor Court is the best of both worlds, its near trendy wardrobe districts, galleries, and museums.
5. Twin Farms, Barnard, VT

300 acre estate,all for adults. Adults feel the say way as a kid in a candy store. All inclusive activities, hiking, skiing, swimming etc. The resort has 14 cottages that are all designed differently.
6. Jade Mountain, St. Lucia, West Indies

Nicknames Helen (Helen of Troy) of the West Indies because of its national beauty. Its breathtaking twin mountains are St. Lucia's resort famous.
7.Four Seasons Hualalai, Kona, HI

Carved from fields of black lava flow. Now that resort is on fire, it will heat up any romance quickly. Gorgeous beaches, hot weather, pools that surround guest rooms. Paradise!!
8. Fairmont Banff Springs, Banff Alberta, Canada

Who wouldn't want to live in a castle? It is famous for its surrounding mountain range. It was once built with wood, but their was a fire. Now the castle is built from marvel. People around the world come to admire and take wedding pictures, traveling pictures, you name it.
9. Las Ventanas al Paraiso, Los Cabos, Mexico

Translation: The Windows to Parades. It is probably the finest luxury beach resort on earth. The place was built from the ground up. It has extensive hidden underground tunnels so you never see maids or room services staff.
10. Post Ranch Inn, Big Sur, CA

Located on a cliff overlooking the Pacific Ocean. The way the hotel is built is somewhat outstanding and mind blowing. Some rooms are built on an angle, some hug trees, but all show fantastic views.
What are your plans for VDay?