Five Top Gifts to Buy Your Spouse This Christmas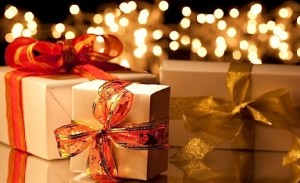 Now that we are officially stuffed and regretting all of that turkey we endured during thanksgiving we can now began looking into Christmas gifts. Sometimes purchasing gifts for a spouse can be hard, you don't want to spend too much but you don't want to spend too little. You want the gift to be big enough to cause them shock but not too big that you have to carry. Taking these things into consideration can be a hassle and quite annoying. Luckily for you we have the go to guide on how to pick the perfect gifts for your "hunny".
1. Thermals, for the ones who are low on cash nothing says I love you this Christmas like a brand new pair of thermals. This unique clothing will keep you warm and send you on your way during this brutal weather. Now if your honey is big on brands you can always incorporate their favorite brand for that type of thermal.

2. Groupon voucher, now if you don't know what groupon is you must be living underneath a rock. Groupon is one of the best websites to shop for vacation packages, clothes, restaurant promotions and even fragrances. This is great if you find yourself being stuck with a person who's hard to shop for; instead of giving the gift of a lousy gift card you are giving the gift of so much more variety.

3. Trip across Town, for those living in NYC, New Jersey maybe a great weekend getaway with you and your spouse. Having alone time and just that moment to get away can be perfect for your relationship. Holidays can be extremely stressful at work, school and even home allow your spouse and yourself the time to relax and not get engulfed in the stress of Christmas.
4. Jewelry, nothing says I love you like jewelry, it can be something as small as post earrings, watch or bracelet or as big as a ring or necklace. However your relationship maybe jewelry can be a girls or guy's best friend.
5. Pets! There's no better way of saying I love you like take care of this animal. Bringing animals into a relationship is definitely a big step in growing your relationship. It is no longer a ca between two but now three. Although the training and feces pickups may be annoying whenever your spouse becomes annoying you'll have someone to play with.