The New York Jets Five Worst First Round Picks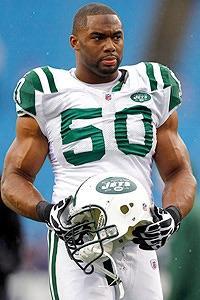 1) Vernon Gholston (OLB/DE 2008)
Gholston was drafted by the Jets with the sixth overall pick in the 2008 NFL Draft. Gholston was a prolific pass rusher when he was at Ohio State. But the abilities he showed at the collegiate level never materialized at the pro level. Gholston played in 45 games during his career, but only started in 5. He recorded only 34 tackles, 3 tackles for loss, and never even recorded a sack. Gholston lasted only three seasons with the Jets before being cut. I bet every Jets fan wants to forget this pick.
2) John "Lam" Jones (WR 1980)
John "Lam" Jones was drafted by the Jets with the 2nd overall pick in the 1980 NFL Draft. The Jest were looking for a complimentary wide receiver to Wesley Walker and traded the 13th and 20th picks to San Francisco in order to pick Jones. Jones had plenty of speed but he couldn't adapt to the pro game. He played 5 season and played in 68 games, only starting in 38. Jones finished his career with 138 receptions, 2322 yards and 13 touchdowns. Not only did the Jets trade up to draft Jones but they could have drafted hall of fame wide receiver Art Monk, who was drafted with the 18th pick that year. This is still a difficult memory for Jets fans.
3) Blair Thomas (RB 1990)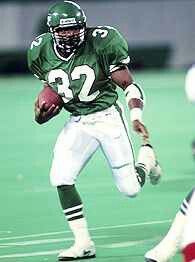 The Jets drafted Thomas 2nd overall in the 1990 NFL Draft. Thomas played only 4 seasons with the Jets and had only 2009 rushing yards and 5 touchdowns. The worst part about this pick is that three hall of famers were picked after Thomas. Cortez Kennedy went 3rd, Junior Seau went 5th, oh and the all-time rushing yards leader Emmit Smith went 17th. This was just a complete waste of a pick by the Jets.
4) Dewayne Robertson (DT 2003)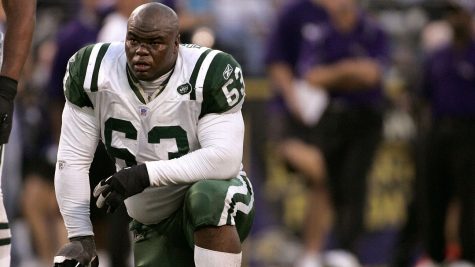 Robertson was drafted with the 4th overall pick in the 2003 NFL Draft. The Jets traded the 13th and 22nd picks as well as a 4th rounder to the Chicago Bears in order to draft Robertson. Robertson's career was not entirely unproductive. In 5 seasons he started 75 games and recorded 14.5 sacks and had 256 tackles. This are not terrible numbers however they are not worthy of a 4th overall pick. What makes this pick even worse is that Robertson had a chronic knee issue that the Jets knew about, but they moved up to draft him anyway.
5) Tom Brown (OG 1961)
Tom who? Tom Brown was the first player ever drafted by the Jets franchise back when they were still the Titans. He was drafted with the 5th overall pick. Brown was the winner of the Outland Trophy in 1960 which is awarded to college football's best offensive lineman. However Brown never even appeared in a game for the Jets. Talk about a complete waste of a top 5 pick. Although Brown never did anything in the NFL he is a Canadian Football League Hall of Famer.
Leave a Comment