Top Five NBA Players Heading Into This Season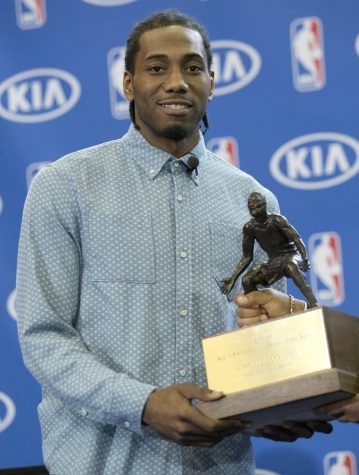 Kawhi Leonard is the best player in the NBA. It hurts to not put LeBron James number 1 but at this point in time Leonard is the best player in the league. This past playoff he averaged 26 points and 7 rebounds per game. He hit one of the most difficult game winners to send the Sixers home. Leonard is the best perimeter defender in the league and it's not even close. He is a two-time defensive player of the year and is a complete two-way star. Leonard and Paul George both are signed with the Clippers and they will be the team to beat this season. I am interested to see how this two mesh on the court together. It's hard not to imagine Kawhi not winning a championship with Paul George, when he won it with Kyle Lowry against the best team in the league.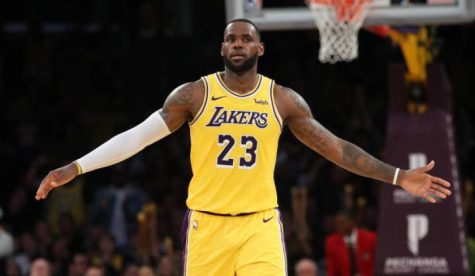 LeBron James may not be my number one anymore, but he is still the second-best player in the league. The guy is just so consistent, and he continues to play basketball at a very high level. With the Lakers last season, LeBron averaged 27 points 8 rebounds and 8 assists. LeBron is 34 years old and is playing at a very high level. He had one of the most historic finals runs of all time and he also took down the Golden State Warriors. The Cavs were down 3-1 in the finals and James still led his team to a championship. LeBron will go down as the best player to ever play the sport of basketball.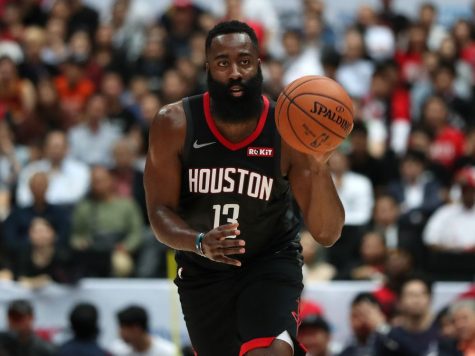 James Harden comes in at number three here and it's obvious why. He is the most dominant offensive player in the league. He just averaged 36 points 6 rebounds and 7 assists. James Harden should have won the MVP last season. This is no knock to Giannis, but Harden was the MVP. He scored 50 on multiple occasions and was the engine that fouled the Rockets all season. His former teammate Russell Westbrook will only elevate his game and take some pressure off him. Harden will be in for a busy season as he looks to take his game to the next level and win a championship.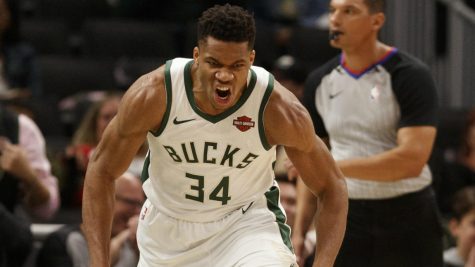 Number four for me is last season's MVP Giannis Antetokounmpo. He may very well be the most dominant NBA player in the league. He is 6'11 and can handle the ball like a guard. He is strong and is now developing a jump shot. If this man gets a consistent three pointer, the NBA better watch out. Last season, he averaged 27 points and 12 rebounds per game. He is one game best players and will again have a strong season.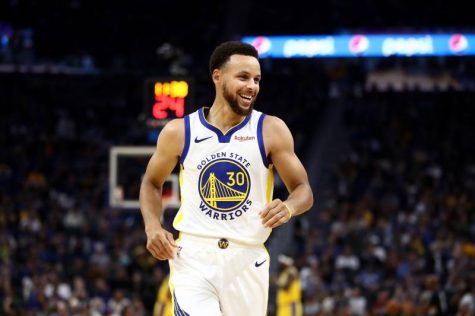 Number 5 for me is Steph Curry. How can I not include the best shooter of all time? He is a three-time NBA champion and can shoot from anywhere on the court. This season he will be without Kevin Durant and Klay Thompson for much of the season. Curry will have to even more than he has had to do in recent seasons. I think he will do just this. He is a gifted scorer and passer and will lead the Warriors to another playoff berth. Even without Kevin Durant the Warriors are still very talented. It all starts with their leader chef Curry.
Leave a Comment
About the Contributor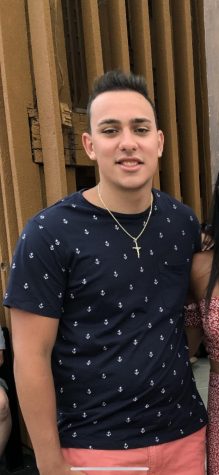 Michael Panteleo, Impact Staff
Michael Panteleo is a senior and studies journalism at Mercy College. He enjoys writing, watching, and playing football and basketball. He is a member...