Top Ten Kanye West Albums
Kanye West has been an interesting figure in the past 20 years that we have known him. He is a gifted musician, and his music has really impacted many people in society and the recording business. He is personally my favorite artist and his music means so much to me. His words really change the way I see life. Because of him, hip-hop is the new rock 'n' roll and the music of today. His albums are truly a gift to the world, and he was ahead of his time.
10. Jesus is King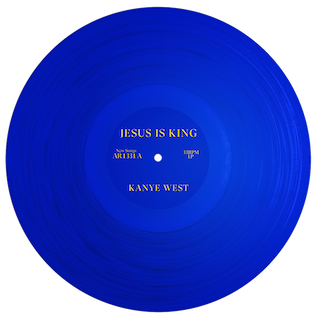 JIK is the most recent album that just came out in the past year. It was a more Christian rap album. Many people criticize Kanye's approach to religion and starting a weekly gathering of people singing songs and praying to God. This is the first album since 2008 that is not an explicit album. The album is very cheerful and upbeat, but the production of this album is really amazing. Bringing Kenny G on saxophone on "Use The Gospel" and bringing that soul sampling Kanye into the mix.
9. Ye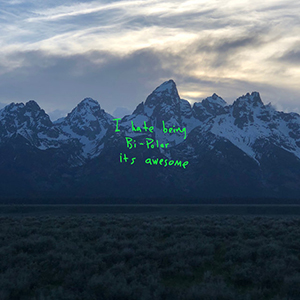 Ye really means so much to me since it was the album that came out on my prom day. I can say that this album was the soundtrack to my senior year. This was Kanye's first album since coming out of the hospital in 2016, and him putting his thoughts in this very personal album about being bipolar. Sending out his messages of what he has experienced for the past year of being in the hospital and being on different medications. A very short but sweet album that symbolizes living your life to the fullest.
8. Late Registration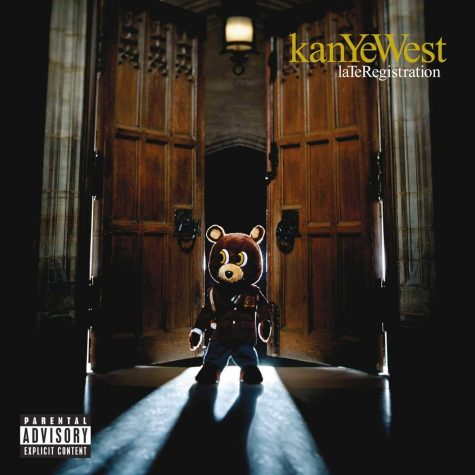 Late Registration is a classic album seeing the end of Kanye's old sound, meaning that from here on out, the sounds and production Kanye will show the world soon will be mine blowing. It is a very chill album and what stands out is the song he made dedicated to his mother, "Hey Mama". The first two albums really do not show the prime of Kanye "Ye" but, it's a very classic rap album which will see the end of the 2000's sound of rap.
7. The College Dropout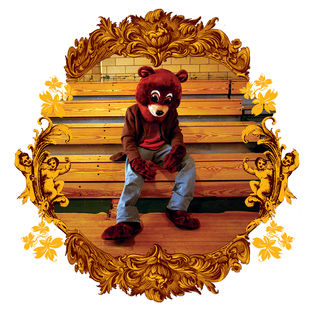 The College Dropout was the debut album of Kanye and it introduced the world to who he is. He was just a producer for Jay Z, and he produced The Blueprint. No one really seen a massive producer rap, let alone make his beats and rap, but he decided to take that challenge and make this album. What stands out about this album is that the song "Through the Wire" was about him being involved in a car accident that he could've died in. He had to wire his mouth shut and with that, he recorded the song with his injuries.
6. Watch the Throne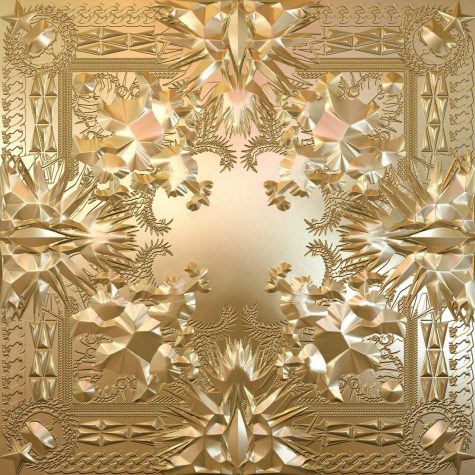 Watch the Throne was the first joint album with Jay Z. He had two other collaboration albums, which were Cruel Summer and Kids See Ghosts, but this album has really impacted the rap game. Mixing in a well-respected artist like Jay Z with Kanye's production, it became a dynamic duo. Songs like "No Church in the Wild" and "Otis" can get you pumped up and the melodies just want you to jump up and down.
5.The Life Of Pablo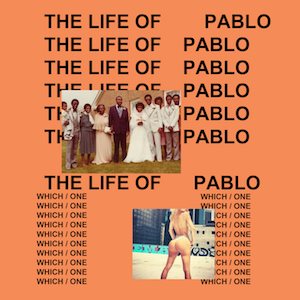 The Life of Pablo was a very interesting album. It was only released through streaming services and probably the weirdest album he has ever made. He released the album in February of 2016 and redoing most of the songs throughout 2016. He finally completed it towards the end of the year. To this day there are many versions of the songs on the album, but it really was a masterpiece that he created since. Every album he makes has a different sound. Especially to me, the album came out at a great time, which was 2016. 2016 was a really important year for rappers. The fashion and the music that was out during that time just made life great. 2016 was really the year people remember.
4. Yeezus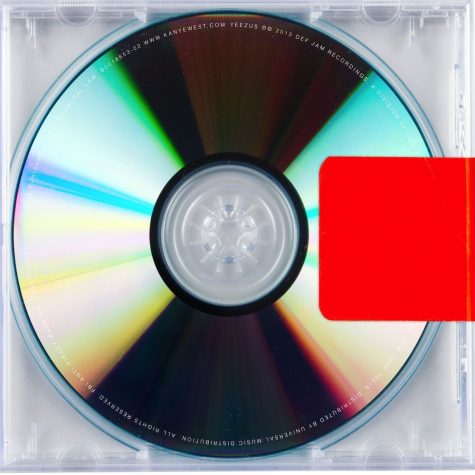 Yeezus is considered by many critics as the best album Kanye has ever made. The sounds are out of this world and playing in a car stereo will probably just explode. It's a very experimental album, and Kanye himself said that this is the first album that he was actually satisfied with. Bound 2 is one of the greatest songs he has ever written as well with "Blood on the Leaves", which chops up a Nina Simone sample that Kanye himself can only take old soul-funk songs and make into a mosh pit song.
3. My Beautiful Dark Twisted Fantasy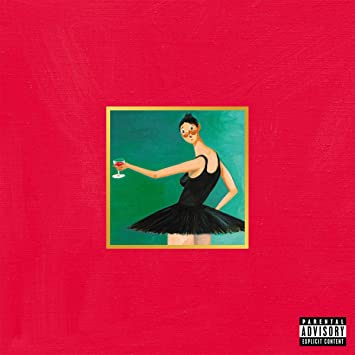 After his backlash at the 2009 VMAs by going on stage and interrupting Taylor Swift's award speech, many people thought his career was over. Many news headlines were of him being a jerk and disrespectful. When he created this album, he took all that hatred and headlines and made this beautiful album that included all Wu-Tang clan members, Kid Cudi, Jay Z, and Nicki Minaj. Every song on that album makes people at ease and vibe with it. Regardless of what it sounds like and the profanity that is used, the lyrics do mean something to people and most people don't care about the meaning or the background behind a song. People just listen to the beats and instruments and sing the song. If he didn't interrupt Taylor Swift at the VMAs, we would've never gotten to see his beautiful dark fantasy.
2. 808s and Heartbreaks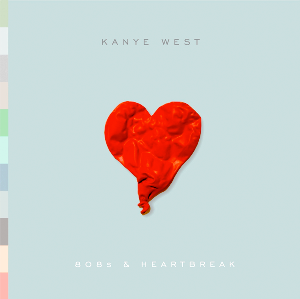 Losing his mother and breaking up with his fiancé at the time really hit Kanye. This album defines the sound of music today. "Heartless" was the song of the year during 2008 and 2009. Autotune was a key role in this album since it elevated his voice range, and the sound he makes gives you goosebumps. Autotune is used to correct your pitch, and it also points out the wrong pitch in your voice and he mastered it. Every song in music today has a similar sound to 808s & Heartbreak and Graduation. Drake himself said that if it weren't for this album, he would've never become a rapper. Juice WRLD said that this album saved his life and also made him want to be a rapper. Pop stars like Dua Lipa and Lady Gaga said that this album really changed their perspective on music. It also influenced Lady Gaga to go on tour with him, but it eventually got canceled. This album to me, really speaks on depression and grief. He speaks from the heart and while every song is catchy and makes you want to dance and sing, it's a truly depressing story on the many heartbreaks he went through. Like his song, he welcomed us to his heartbreak.
1. Graduation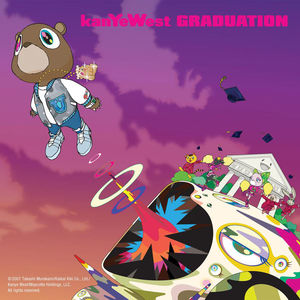 This album truly changed my life and music. Rap back then focused more on beats and talking about being a gangster. Kanye incorporated electronic music featuring Daft Punk on "Stronger" and reviving that disco sound. He also incorporates an orchestra with beautiful violins and making it sound like a movie. His vision was to make stadium songs. Synthesizers were used in the 80s with songs like "In the Air Tonight" by Phil Collins and other artists. Kanye used those drums and synthesizers in 2007, which made the whole album even better. Artists like Future and Metro Boomin used those synths to this day and producers nowadays rely on synthesizers. Two songs for me stand out the most which, are "Flashing Lights" and "I Wonder". Violins to me are the most beautiful instrument to hear. Who would've thought that violins and rap will ever be perfected? "Flashing Lights" to me is my favorite song of his and if that song came out today, it would probably be the biggest hit of all time. Many people don't appreciate Kanye enough musically, but his work really impacted many artists of today. This album was the beginning of a new era.
Leave a Comment
About the Contributor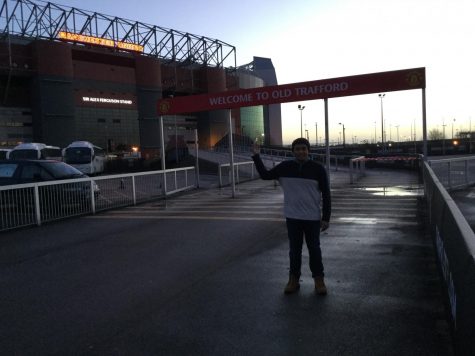 Gino Alva, Impact Staff
Gino Alva is a junior majoring in Journalism. Gino is an avid fan of the New York Yankees, Real Madrid and Manchester United. Soccer played a huge part...