Top 10 Most Interesting Athletic Careers
For the most part playing sports, even if it's only as a child, is a rite of passage. We grow up playing these games and at some point, everyone is told they can no longer play the children's game. Unless of course, you come to that conclusion on your own. These athletes below withstood being subject to their careers ending due to circumstance. Posing as more than just a player of sport but, furthering themselves as athletes.
These are my top 10 most interesting athletic careers.
Jake Plummer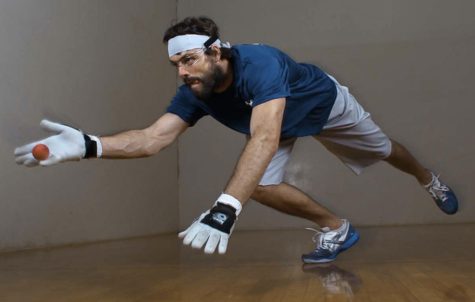 The precellular character better known as Jake "The Snake" Plummer, put up average numbers during his career in the NFL. A Heisman Trophy finalist for Arizona State in 1997, Plummer's career showed tremendous potential, but never quite lived up to the hype. After competing for over a decade in the NFL for the Denver Broncos and Arizona Cardinals, Plummer would ultimately retire on his own terms, and then would seek out a professional career as a handball player.
A career in which he still, at age 46, still participates in actively today.
Stephon Marbury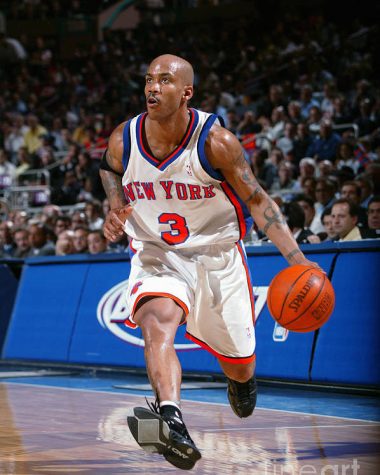 A member of the famed 1996 NBA draft class, which included the likes of Ray Allen, Kobe Bryant, Steve Nash, and Stephon Marbury seemed to be destined for stardom. Marbury who attended the famed Lincoln High School in the Coney Island section of Brooklyn. He was even the basis for the movie "He Got Game". Marbury would become a perennial All-Star during his career in the NBA, however, having seen his career begin to take a weird turn around 2008 due to mental struggles, Marbury was outcasted and widely criticized by championships.
Essentially ran out of the NBA, Marbury sought out new opportunities and headed to China to continue his pro career. Marbury ditching the NBA for China's up-and-coming Chinese Basketball Association would pay off as he became the league's premier star. Marbury would go on to revitalize his career winning three Chinese Basketball Association championships. They would even go as far as tributing a statue of Marbury in Beijing.
Bob Gibson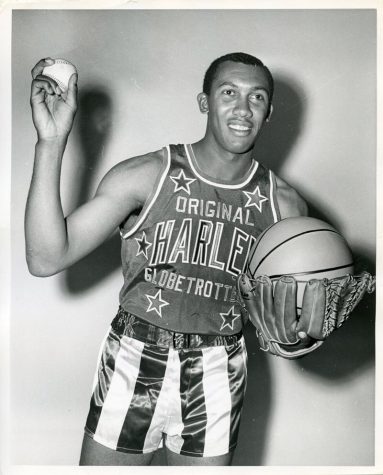 To say Bob Gibson was a dominant pitcher would be an understatement. Gibson was a dominant power-pitcher for the St. Louis Cardinals during the 1960s. Regarded as one of the more intimidating opposing presences on the mound, Gibson's violent motion was just part of his trademark. Gibson's 1.21 ERA in 1968 was so dominant in fact, it forced Major League Baseball to lower the height of the pitcher's mound from 15 inches to 10 inches, where it remains today.
However, there is something else that many don't know about him. Prior to baseball stardom, which would lead Gibson to the Baseball Hall of Fame, Gibson was a standout college basketball player. Having averaged over 20 points per game for Creighton University. Gibson caught the eye of many pro teams but ultimately would steer him towards the famed Harlem Globetrotters, whom Gibson would ultimately play for before kicking off his professional baseball career.
Tim Tebow
Tim Tebow was a High School All-American in two sports, Heisman Trophy winner at the University of Florida, and a two-time National Champion. Drafted by the Denver Broncos, Tebow saw moderate success over his short career at Quarterback in the NFL. After the Tebow mania luster wore dull, Tebow would retire early, and ultimately would begin to play baseball again as a part of the Mets organization.
Climbing the ranks from short-season A-ball to AAA over the course of three years Tebow decided to leave baseball. Only a couple of years later, Tebow would give football another shot as he switched positions to Tight End. Tebow would ultimately not make the 2021-22 Jaguars roster, but nonetheless was an admirable career.
Josh Gibson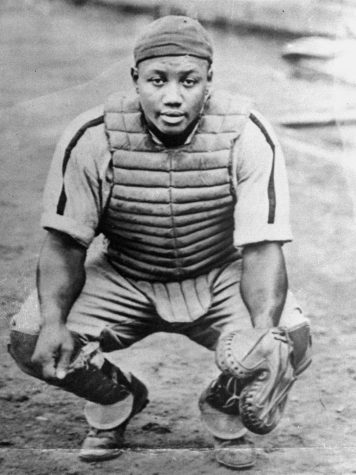 Having put up staggering numbers throughout his Negro League baseball career, amounting to 800 home runs, Gibson was hands down the best player to have never made the Major Leagues. Gibson, a Negro League phenom, was a member of the Homestead Grays and many Major League Hall-of-Famer's would call Gibson the "Black Babe Ruth." They also claim that Gibson was the only player ever to hit a baseball out of Yankee Stadium. Satchel Paige would go on to say, "his game was easily comparable to Ted William and Joe DiMaggio".
Gibson's professional numbers are however disputed, leaving his many records, and tales of his 85-home run season in 1936 up for debate.
5. Deion Sanders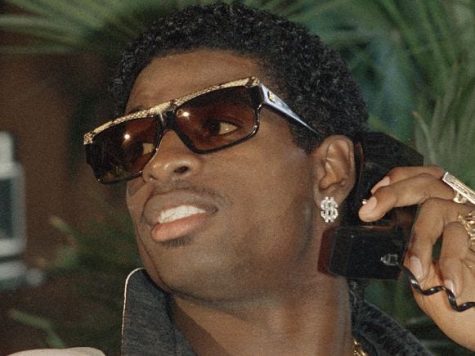 Better known as "Primetime", Deion Sanders played both professional baseball and football during the 1990s. At the age of 25, "Primetime" attempted to play both sports on the same day for the Atlanta Braves and Atlanta Falcons on October 11, 1992.
A part-time baseball player, Sanders would play for the Cincinnati Reds and the Atlanta Braves during his baseball career. Sanders would be a part of two Super Bowl teams in the 1990s with the Dallas Cowboys and San Francisco 49er's, He still to this day holds the NFL record of 19 career kick returns for touchdowns, which aided him in his election to the NFL Hall of Fame in 2011.
4. Bo Jackson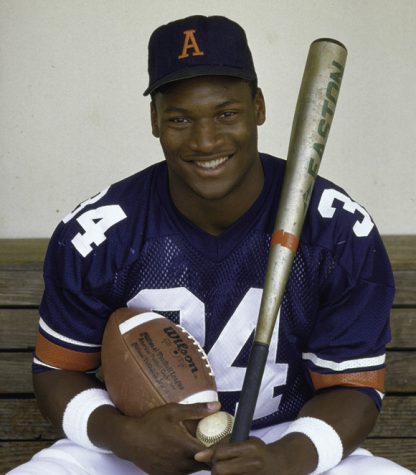 You know Bo! The first professional dual-sport athlete, well kind of. Although he technically wasn't the first to do it, he was the first to do it well. Really well.
Bo Jackson was an All-American in both baseball and football at Auburn University. Bo would then go on to play professional baseball for the Kansas City Royals and football for the L.A. Raiders, becoming the only player ever to be an all-star in multiple sports. Jackson's career, however, was short-lived due to a freak hip injury. He would go on to hit 141 homers over his eight-year baseball career. He would rush for 2,782 yards respectably during his four-year football career.
3. Wilt Chamberlain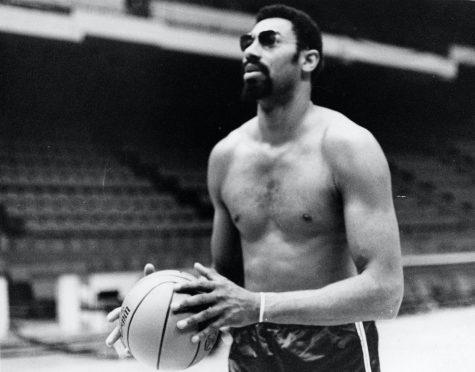 Often regarded as one of the greatest basketball players of all time, Wilt "The Stilt" Chamberlain put up outrageous numbers over the course of his NBA career. Prior to the NBA, Wilt Chamberlain was a college All-American in two sports at Kansas University, starring in both track and field and basketball.
During his NBA career, Wilt would also play (part-time) for the famed Harlem Globetrotters. Following a tremendous NBA career which saw him score 100 points in a game as a member of the Philadelphia Warriors, Chamberlain retired from basketball and would pursue a professional volleyball career. Wilt would ultimately become inducted into the Basketball Hall of Fame, and Volleyball Hall of Fame.
Ted Williams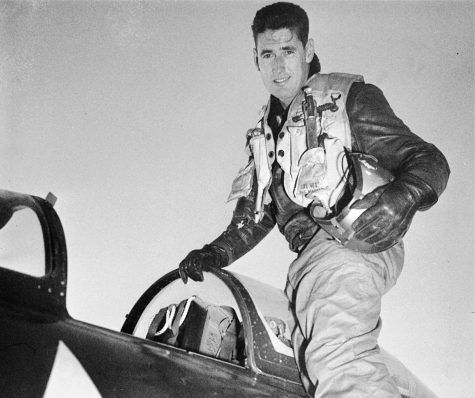 Imagine leaving the sport you love in the prime of your career to join the Navy? Williams was one of the most famous professional baseball stars to do so.
Ted Williams compiled some of the most impressive hitting statistics in professional baseball history during his 19-year career as a member of the Boston Red Sox. In 1941, Williams batted a whopping .406. He would leave baseball to join the war efforts and would ultimately miss three seasons. Upon his return to baseball in 1946, Williams batted .346 and followed it up by winning the triple crown in 1947. He would then join the Korean War, which forced him to miss the 1952 and '53 seasons. Williams hit 521 career home runs and maintained a .344 career batting average.
Jim Thorpe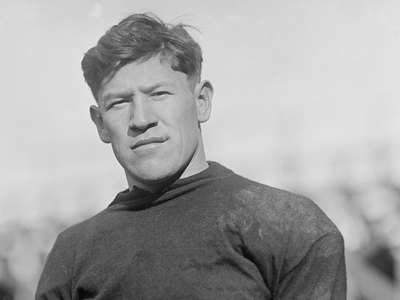 Jim Thorpe is often referred to as the greatest athlete of all time. Thorpe was a college football All-American (at four positions), the first Native-American to win a gold medal in track and field. He would go on to play professional football and baseball. I mean… come on. Not to mention Thorpe literally wore moccasins on his feet during those Olympic games.
Thorpe would ultimately surrender his gold medals years later due to eligibility constraints. Thorpe would later be elected to the Professional Football Hall of Fame in 1963.
Leave a Comment
About the Contributor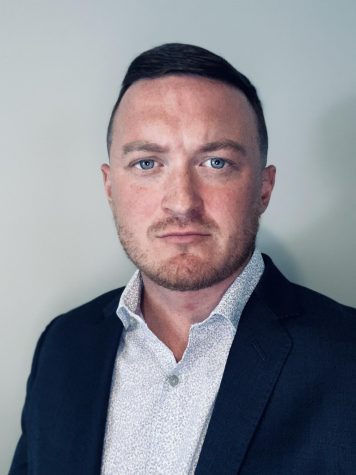 Henry Blethen, Impact Staff
Henry is a Senior, Media Production major who joins the Impact News staff having spent his last 2 years at Mercy College. Prior to Mercy College, Henry...