Herbal Teas That Help With Inner And Outer Beauty
The best way to start the day is to wake up every morning feeling and looking good. Drinking herbal tea can help you with both. It's a win-win, especially knowing that what you're consuming can promote healthy things. Here are a list of eight herbal teas that'll get you to glow from the inside and out.
Feel good teas:
Chamomile Tea is made up from dried chamomile flowers. It's mostly known for its relaxation properties. It also is a great sleep aid if you are struggling with insomnia. Most importantly, it can even act as an antidepressant and help with anxiety.
Ginger Tea is the rhizome of the zingiber officinale plant. It's commonly known to help with your digestive system. It is loaded with antioxidants and compounds that help with headaches, common colds and a remedy for nausea. It's also a bonus for women…it's known to help with our menstrual pains.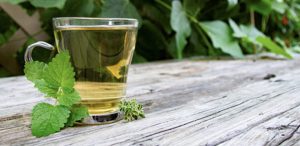 Lemon Balm Tea is a brew made up of dried leaves of the lemon balm plant which is also called Melissa offinialis. People use lemon balm in traditional medicine as well as for healing wounds and reducing heart rates.
Sage Tea is a member of the mint family and known to be native to the Mediterranean region. Some of it's benefits include positive effects on one's cognitive health. It's also used for relieving bloating, cramping, and soothing an upset stomach.
Look good teas: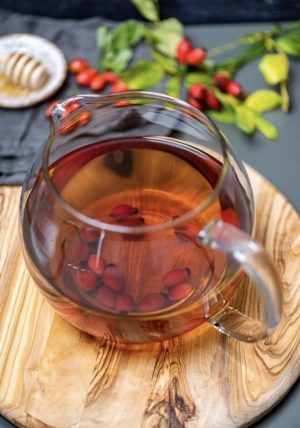 RoseHip Tea is made up from the pseudo-fruits of the rose plant. It is rich in vitamin c and in antioxidants. The look good feature would be to help fight aging skin, many use it for weight loss, and support healthy looking skin.
Lavender Tea is made by brewing the purple buds of the Lavandula angustifolia plant with hot water. It's popularly known to help with relaxation but it's look good bonus is that it is known to help with skin infections and treat hair loss.
Matcha Tea is grounded powder of green tea leaves that are traditionally consumed in East Asia. It is filled with chlorophyll which helps not only detoxify your body but your skin as well. When chilled it is also used by splashing it onto your face to promote a stop-free complexion.
Kombucha Tea is a tea that's made up of bacteria and yeast which helps hydrate dry skin, gives it good clarity, and texture. Along with those some people claim it even help with irritable bowel syndrome and may even strengthen your immune system.
Leave a Comment
About the Contributor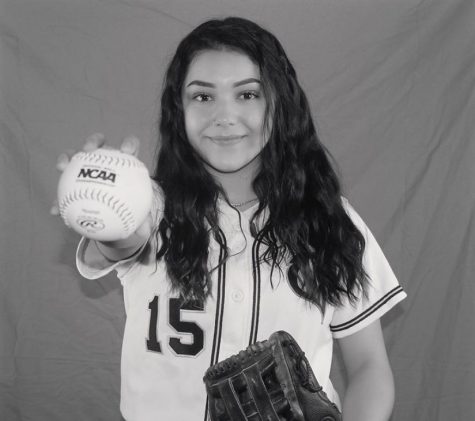 Ariana Ricci, Impact Staff
Ariana Ricci is currently a Senior at Mercy College. She is a collegiate athlete that is a part of the Student Athlete Advisory Committee and the Maverick...