10 Story Tropes That I'll Never Get Tired of
Throughout my years of reading and eventually creating my own short stories, I found myself gravitating to specific topics that I later realized were actually story tropes. I used to be obsessed with coming up with the most "original" ideas and tried to separate my work from falling into a story trope but it's impossible. The more I rejected a trope the more lackluster my stories became. These tropes are popular for a reason. Instead of tossing them to the side, use them but add her personal flair to it. Down below are 10 tropes from romance. I'm a big hopeless romantic, and fantasy.
1. Enemies to Lovers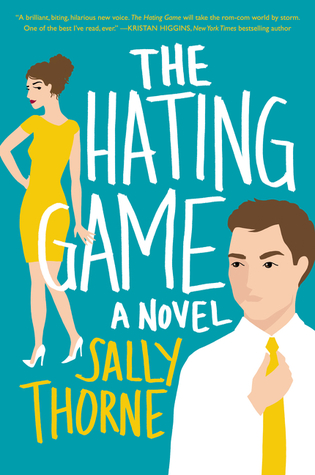 Starting this list with the most known and I think favorable trope out there. I say favorable because this trope will not be going anywhere anytime soon but can you blame it? Here we have 2 main characters who cannot stand the sight of each other but once they find a common goal, we witness the soon-to-be lovers embark on a journey where they begin to see the sides of one another that they never knew existed.
Some books within this trope to check out are: Sweethand by N.G. Peltier, The Worst Best Man by Mia Sosa, The Hating Game by Sally Thorne, and These Violent Delights by Chole Gong
2. Lovers to Enemies
This is a fairly new trope that has piqued my interest. I thank my endless scrolling on
Writertok via Tiktok where I came across a writing prompt for lovers to enemies. It is easy to view this trope as the opposite of enemies to lovers because it's true. This trope's layout is in reverse of the previous one. It's easy to get lost in what seemed like the perfect couple crumble more and more until they are at each other's necks. This trope would be a good shake-up for readers!
Some books within this trope to check out are: Shadow and Bone by Leigh Bardugo, Red Queen by Victoria Aveyard, The Ballad of Songbirds and Snakes by Suzanne Collins, and The Ex Hex by Erin Sterling.
3. The Mean Girl
Call it a cliche or trope but I absolutely love a good mean girl! As the main villain, she can be reigning as the queen bee of the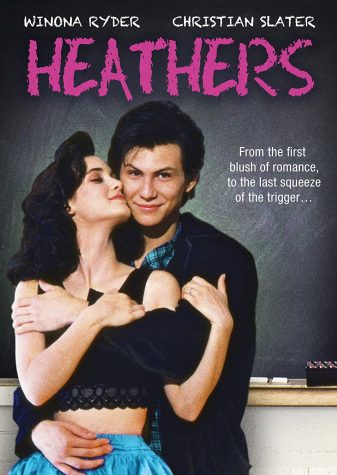 school like Regina George of Mean Girls or former Miss Baltimore Carbs Velma Von Tussle played by Michelle Pfeiffer from Hairspray– of course, minus the racism. The mean girl is normally glamorous on the outside but falling apart behind the scenes. You hate them but can't help but love them at the same time!
Some movies to check out: Mean Girls, Hairspray (2007), Heathers, and Jawbreaker  
4. The Chosen One vs Dark Lord
Raise your hand if you just recently joined the Harry Potter train?  Though I'm a tad bit late, I must say, I did not enjoy this trope
until I watched Harry Potter, reading it is next on my list! This series does this trope justice! Here we have an undefeated dark lord who has caused havoc over a realm for possibly centuries and once they are ready to embark on their new conquest, the chosen one emerges with the sole purpose of putting an end to the dark lord's terror.
Books and Movies to check out: The Harry Potter Series (books and movies) and for a chosen one gone wrong, Star Wars Episodes I-III, Anakin Skywalker's story.
5. Forbidden Love AKA retelling of Romeo and Juliet
Maybe these are two different topes, but I see them as one and the same. Since diving into Romeo and Juliet in high school, I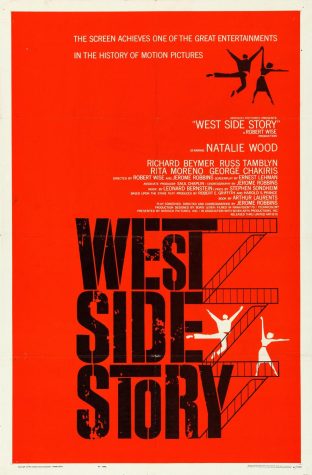 couldn't help but see the similarities between tropes. Within this trope, there is always an underlying conflict between families, society, or any other thing that would cause the two lovers to keep the romance a hush. Though some stories in this trope don't go the tragedy route, the conflict separating the two dissolves by the end of the story.
My favorite Romeo and Juliet retelling: West Side Story (1961)
6. The Heir
I blame Disney's The Princess Diaries for my love of this trope! How awesome would it be to find out you were a prince/princess of a country? The loop that seemingly regular people are thrown into once they find out their true identity is always fun to watch.
The identity crisis they eventually go through and the failed attempts of making the right decisions are all a part of their character development. Stories like this can also fall into the Coming of Age trope as well.
Books and Movies to check out with this trope: Princess Diaries (2001),  Four Dead Queens by Astrid Scholte, Three Dark Crowns by Kendare Blake, and These Violent Delights by Chole Gong
7. Fairytale Retelling
One of the first stories I've ever read, more so was read to, was that of Cinderella, then Snow White, and the list goes on. Until I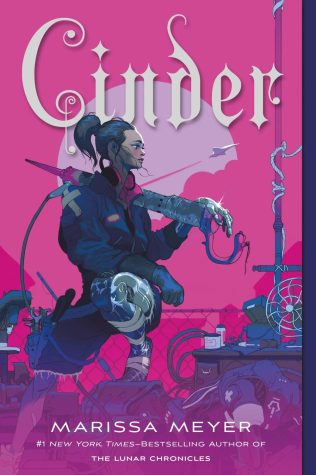 read Cinder by… I never realized how good a fairytale could be as the foundation of a story but of course, don't make it a complete rip-off to the original. Take Cinder as an example, "a cyborg girl living in New Beijing with her cruel stepmother, meets the famous Prince Kai when she is asked by him to fix his broken android" described by Sara from Books Series Recap and News. Pick your favorite tale and let your mind wander.
Books with this trope: The Lunar Chronicles by Marissa Meyer and Cinderella is Dead by Kalynn Bayron
8. Secret identity
This trope can go in so many different directions! The sender of the threatening anonymous letter turns out to be the protagonist's jealous stepmother, a cop goes undercover to bust a drug ring with a 50/50 chance of making it out alive, or the person who the protagonist falls in love with turns out to be the true villain of the story like Hans from Frozen. There are endless amounts of ways to do this trope and each time will have the viewers in shock.
Books to read with this trope: Renegades by Marissa Meyer, Nubia: Real One by L.L. McKinney, Things We Never Got Over by Lucy Score, and Simon vs. the Homo Sapiens Agenda by Becky Albertalli and Mathilde Tamae-Bouhon
9. Coming of Age
Like the enemies to lovers trope, this is a trope that will stick around forever because it's needed in storytelling. These types of stories allow adolescents to be represented as we watch them cross over into adulthood, mimicking the mental leap real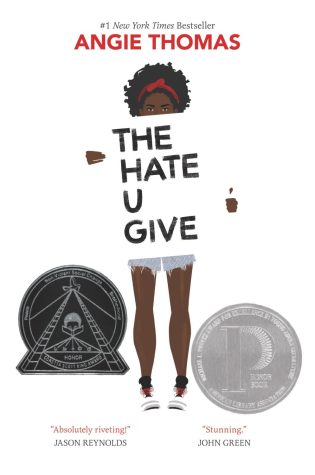 adolescents go through. Stories falling into this trope show adolescents in different situations but nonetheless, the main character goes through a major character development by the end.
Some books and movies to check out: The Hate U Give by Angie Thomas (book and movie), The Outsiders by S.E. Hinton (book and movie), Eleanor & Park by Rainbow Rowell, and The Fault in Our Stars by John Green
10. Love Triangle
I have to admit, this trope is a guilty pleasure of mine. This trope includes the irresistible protagonist who just so happens to catch the attention of two love interests. To make this a classic love triangle, the two love interests must be opposites of each other. Think of the cult classic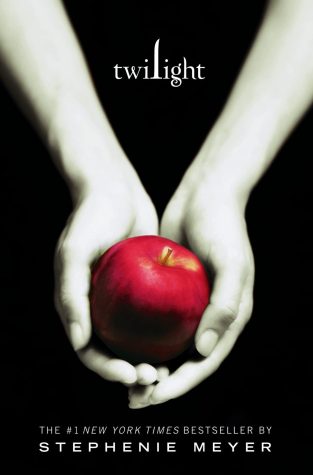 Twilight where Edward Cullen and Jacob Black, vampire and werewolf, fight for the love of ordinary girl Bella Swan. Having two people fighting for you phew.
Books and Movies to check out: The Twilight Saga by Stephenie Meyer, To All The Boys I've Loved Before by Jenny Han, The Court of Thorns and Roses by Sarah J. Maas, and The Hunger Games Trilogy by Suzanne Collins
These are just the tip of the iceberg of the hundreds of story tropes out there. Like many of the stories mentioned above, try to mix and match some of these tropes to create stand-out work. Good luck writing!
Leave a Comment
About the Contributor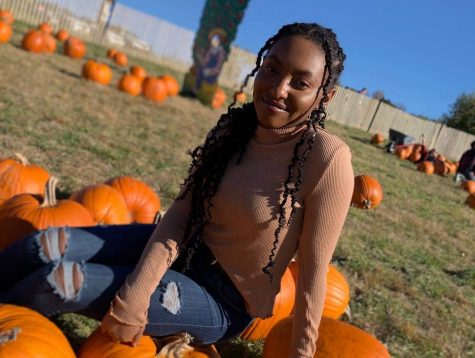 Katelyn Turner, Impact Staff


Katelyn Turner is currently a senior at Mercy College. Falling in love with writing at a young age, Katelyn has decided to challenge herself by pursing...