Top Ten Songs From All-Time Low
All-Time Low is a band that was highly recommend to me. A friend had a playlist with a few songs, and I was instantly hooked. If you want meaningful pop-punk, you must listen to these songs and the released albums containing them. This top ten list made the albums I liked and downloaded twice over finally pay off. The band I never expected to like hooked me in. It was easier to pick these songs but fully absorb each lyric's meaning. To learn what others put together. I was putting aside the enjoyment for the emotion. My list contains the songs made or performed by All Time Low with unexpected meanings. Excluding the one based on the affair one had with an older woman. The concepts make sense, yet they shocked me as I returned once again to research. I was revisiting all of them with an excuse for my Spotify hours.
I will speak on what the performers intended, the inspiration, and what others interpreted it as. Alex Gaskarth, the primary songwriter and vocalist, will be mentioned frequently. Due to his comments and confessions, it is easier to find. I couldn't find the words of the other bandmates for these songs. And the descriptions will finish with what I felt.
So let's get started.
10 Kids in the Dark – Future Hearts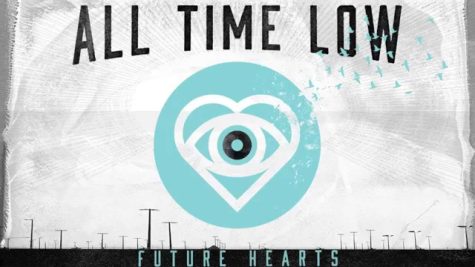 Alex Gaskarth said it himself, it's about people thrown to the wolves. When they're backed into a corner and realize they can change their fate. They've been betrayed and isolated but motivated. The discarded ones are going to deliver and find each other. Forging the connections and shared power to shine. Based on those reactions, it tethered itself to the fans upon its original release. They were proving why it peaked where the song was welcomed.
You don't believe it yourself even when you are prosperous and self-reliant. Until you know those like you and comfort each other. You will question it but stand up to and subvert their expectations. The Kids in the Dark are the ones who could make the world surrender.
9 Last Young Renegade Last Young Renegade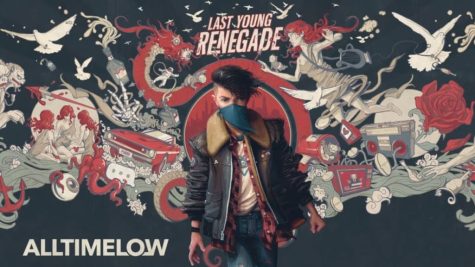 The very core of the album can't be defined. This title song has a shared truth: there's some excellent presence or time of your life that has to end. You'll always be hopeless, longing for a time you couldn't be happier. It couldn't last this nostalgia or person forever without a name. The connection crashes down, and the sense of euphoria becomes agony. The song is part of a concept album based on private but shared experiences that shape us in the moments of feeling invincible to being broken. To paraphrase another song, our past hearts will have future scars. It gave me the mental picture of a couple forming and being on top of the world before growing up. Being the villains who walk away from the stories of their love life.
8 So Long, Soldier- Don't Panic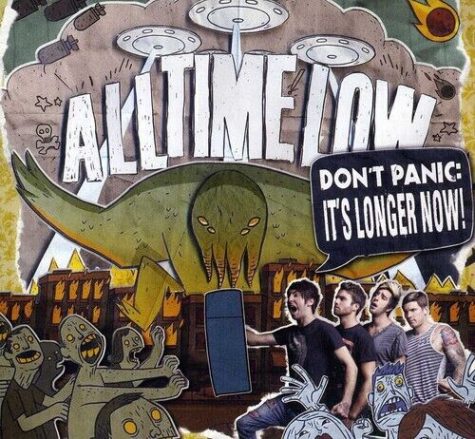 This is listening to All Time Low's timeline to a certain point. Before, Alex knew of his future with his music. Gaskarth chronicles moving from England to America as a kid. To have ambition and his passionate friends making a living. Truthfully acknowledge the band's start as nobodies going back and forth before they were famous. From cover bands to the charts. The roots of All Time Low while narrowing in on the transitions in life. Feeling curiosity, out of place, and hope. It's as autobiographical as the band's voice is encouraging.
7 Sleepwalking-Sleepwalking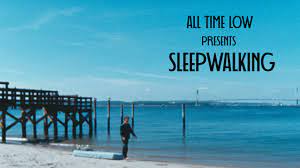 All Time Low acknowledged when passion has to be put on hold when it's a responsibility. This song recalled the sacrifice of many people involved in the live music scene due to the pandemic. There's a positive quality joined by the longing lyrics that appear pensive. The riffs add to Sleepwalking the empathic bittersweet adventure. I know what it's like to feel like you've been punished, cut off from an outlet. And the only thing you can do is look forward to having it back and not think it's gone forever.
6 Dancing with a Wolf- Future Hearts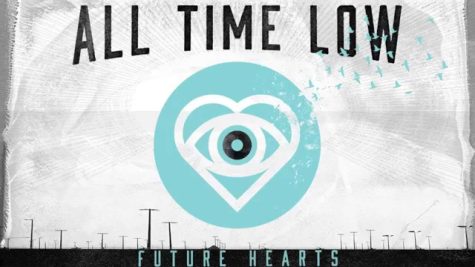 This is the song meant to address every traitor they've ever faced. Not just to paint the scene that things can't be forgiven. Those people burnt bridges and pleaded now to be saved. Less talented and open people talk about clawing their way to the top. This song is a slap in the face to them. This song addresses those wolves as capable of being put down. The predators and parasites out there aren't survivors; eventually, they will suffer. The spotlight shines on them when their luck runs out. Their mountain of lies collapsed. This makes me think of so many people putting their foot down. And a reminder that there is a world where the bad guys lose. And if the circumstances are there, you can be the one who makes it happen.
5 Monsters – Monsters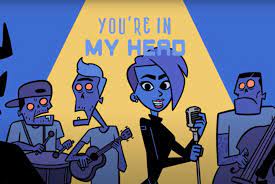 A collaboration about a toxic relationship where the victim is full of self-doubt. The voice of Blackbear makes it more evident and haunting vocally. Someone who keeps going back despite the deception and pain. It's an addiction keeping them emotionally paralyzed. Painting the picture of an enabler unable to break it off. With that twisted love taking shape as the monsters. The original can be heard generally with Blackbear, but a fantastic version with Demi Lovato added into the mix. Every version of this song, however, remains within the premise. No matter what the music is paired with, it fits the context, at least with every edit I've seen.
4 Glitter & Crimson Wake Up, Sunshine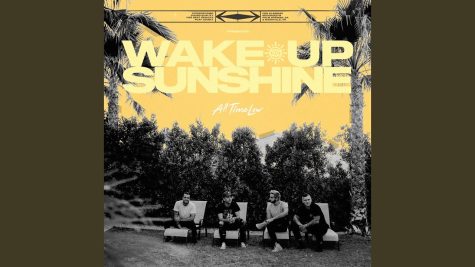 One of the last ones to be written for its record, with a unique storyline imagined for it. Alex Gaskarth stated it was about a gay couple in a strong relationship facing society's restrictions. But they become more robust and refuse to hide and make themselves heard. All Time Low succeeds in representing everyone they want to address. An amalgam of love coming together to destroy that control. Living their own lives, not just their love lives.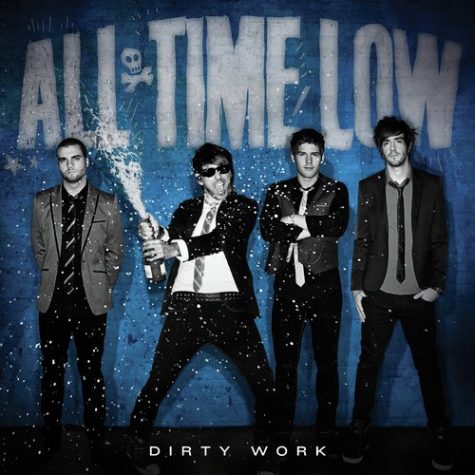 3 Time Bomb Dirty Work
Love can be focused and fleeting. But it doesn't mean when it's over, you stop carrying. When the Time Bomb goes in, you dig through the mess. You couldn't suppress any of the feelings, any of the problems. You've loved, and you've learned from this loss. It's better that way than to have shielded yourself from it. The song is about a couple falling in love despite knowing exactly how it'll end. It wasn't made to last but to end badly. They know the consequences but vaguely of the timing. They don't want to fall apart but see the clock is ticking.
2 Lost in Stereo Nothing Personal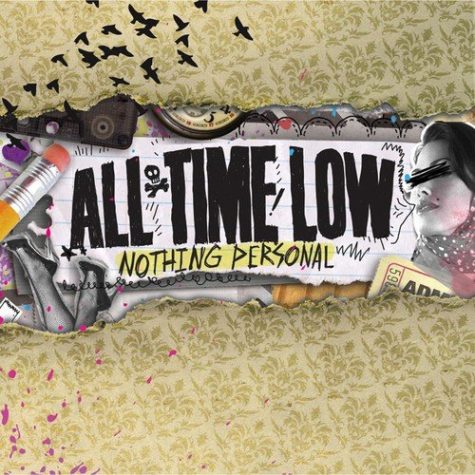 Sometimes someone's there, and you want to talk to them. But they're here for a different experience, to enjoy the show. This is what the song was based around. The only embarrassing circumstances if you see it as such. It's one performance where Alex Gaskarth wanted to meet a girl, but she was invested in the music. She's there for a simple reason, so the circumstances don't work out. It's not as brutal as if you didn't have a chance. I've been someone who's been the opposite. I tried too hard to get someone's attention. They're not interested, they're friendly, and that's fine. Or something happens, and you're not around each other at all. You feel drowned out even if there's something in common. I'm not embarrassed by my connection to this song; just more impressed.
1 Jasey Rae Put Up Or Shut Up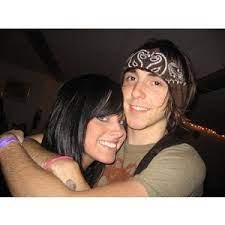 The lead singer puts his apology into lyrics to a girl he ditched. He didn't want to leave things if he had just forgotten about her; that's how things appeared. And he hated that image after his band left the gig. They visit now when they can and consider her a band friend. I've done things in a rush that made me seem dismissive or insensitive. I make a mistake, and then the guilt catches up with me. I want to make amends but can't express it enough. It's worse than if it was something that someone needed to call me out on. This song speaks of a genuine mistake and possibly forgiving oneself.
Leave a Comment
About the Contributor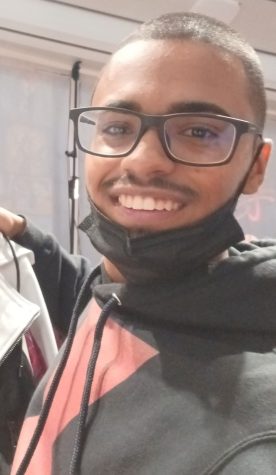 Edwin Gonzalez, Impact Staff
Edwin Gonzalez is a Senior Media Major. Trying to shift from creative and essay writing to entertainment writing and reporting.  He writes under  Empathic...