Top 10 Makeup Trends to Come for 2023
The new year just began almost three months ago. This means a new year, new resolutions, and new products. The makeup world in 2022 saw a huge spark in new trends stemming from the vast product releases of the year. From the bright pink blush outbursts to the luminous shine of dewy skin reflecting its light across the nation. Some of the trends from last year will continue to occupy the faces behind them whilst new ones arrive.
1. Blush Craze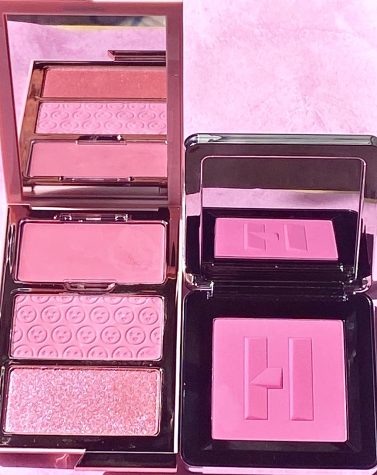 The blush revolution will continue! Last year, creamy and powdery pink blushes took over the makeup industry with releases such as the Too Faced Candy Clouds Blush, Lady Gaga's Haus Labs Dragon Fruit Pink Blush, and Patrick Starrr's ONE/SIZE pink blush trio. Bright pink cheeks will be seen on everyone's face. Even ombre cheeks from experimenting and blending these bright pink blushes with darker ones. Some love the pink cheeks so much that permanent blush tattoos on the face will definitely be seen more.
2. No Brows
Brows are constantly being experimented with in the makeup world. Everybody remembers the worst phase of them all. The big Anastasia Beverly Hills Pomade filled 2016 brows. In the past year, brows have floated over to the more natural side. Light, airy and fluffy brows. But this year we're going to be seeing no eyebrows. At all. Makeup looks will see either very very thin worm-looking brows or such bleached eyebrows that are nowhere to be seen, similar to the early 2000s time and as depicted by Julia Fox above.
3. Dry Shampoo for Lashes?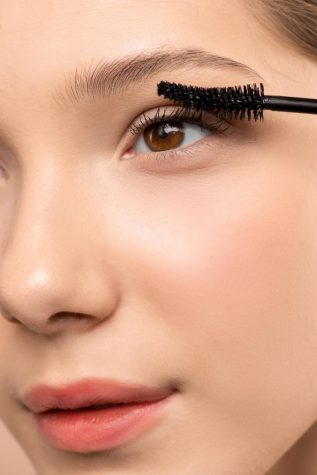 Dry shampoo is a holy grail item for anyone with hair that gets greasy and oily fast. But eyelashes have yet to be seen with this problem. MAC Cosmetics recently released a Lash Dry Shampoo Mascara Refresher. However, the name is a bit deceiving. It is meant to refresh mascara throughout the day. It's definitely an innovative idea. Lashes fall throughout the day and placing mascara on top of dry, crunchy lashes isn't fun or the most effective. After receiving positive reviews for the product so far, how many brands will follow in MAC's footsteps with this unique product and blow it up even more?
4. Bold Futuristic Looks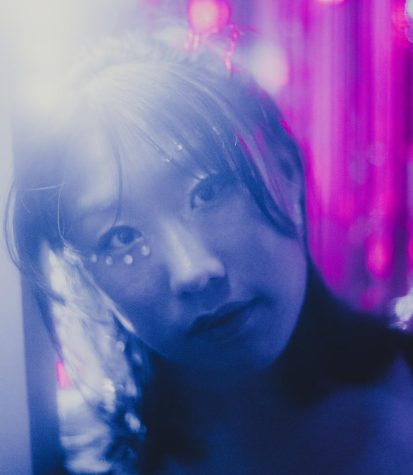 After the premiere of the HBO show Euphoria, we've seen inspiration drawn from the looks of the show and made into a trend to wear glittery metallic eyeshadows along with designs made by jewels placed on the face. Despite the long-awaited new season of the show to come in 2024, these types of looks will still be experimented with till then.
5. Mixing Liquid Highlighter with Foundation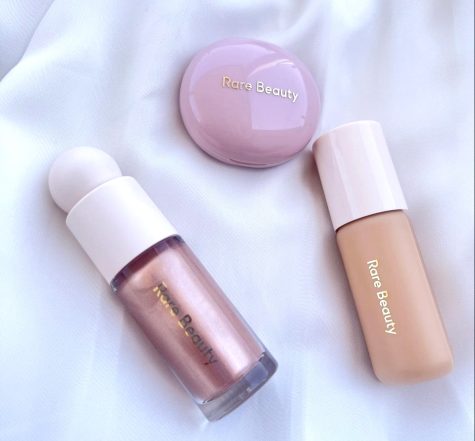 The dewy look has been all the rage in 2022 with products like Charlotte Tilbury's Hollywood Flawless Filter and e.l.f.'s Halo Glow Liquid Filter taking over the internet. But now new ways are being discovered to achieve this glowy base with liquid highlighters people may already own and use in their makeup routine. For instance, influencers have been using Selena Gomez's Rare Beauty Liquid Highlighter mixed with their foundation of choice to create a luminous glowy base with the tiniest hints of glitter behind them. The liquid highlighter can also be mixed with blush!
6. Using Powder Puffs to Blend Liquid Makeup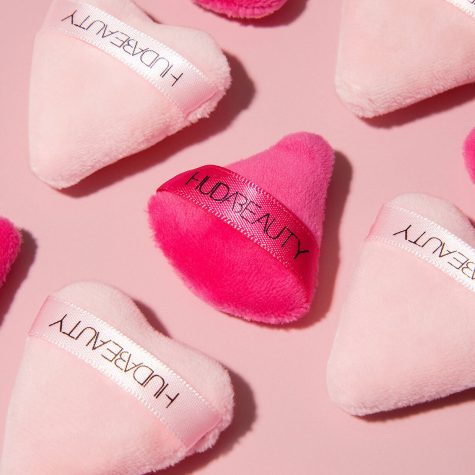 At first, it seemed to be a weird hack that came about from bored experimentation after the popularity of triangular powder puffs circulated, especially after the release of Huda Beauty's Heart Powder Puffs for Valentine's Day. However, after a few influencers tried the hack, it seems the soft powder puffs are going to become the new way to seamlessly blend and melt liquid foundations and concealers into the skin.
7. Matte Looks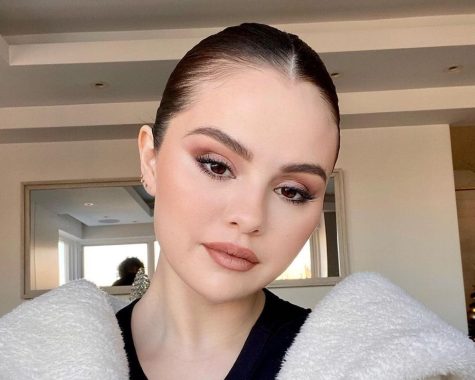 The look of dewy glowing skin from within is still very much in. But, at the same time, oily skin people are bringing back the appeal of matte looks (no shine). With high-quality matte products from NARS, especially their newest Soft Matte Advanced Perfecting Powder, the matte look is here to stay for the year looking flawless and softly airbrushed.
8. Skincare as Makeup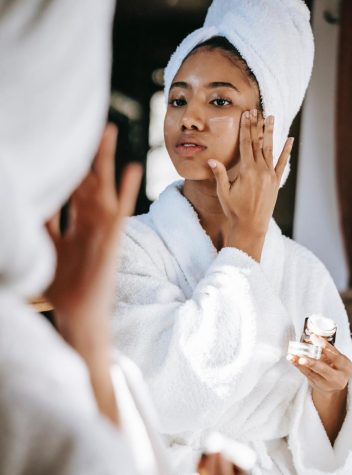 Makeup has taken a turn into attempting to achieve a "clean girl" look or aesthetic. But why not achieve this makeup look every day without makeup? One can use Dr. Jart's Cicapair collection to even the tone of the skin for the base, use Vaseline for the lashes, and a Laneige Lip Mask for the lips. Of course, the Drunk Elephant D-Bronzi Drops for bronzer and the O-Bloos Rosi Drops for blush, which took over the internet last year and still this year after influencers were seen using them, such as popular TikToker Alix Earle. When searching up Alix Earle, the majority of the searches follow her name with "Drunk Elephant" and "bronzing drops."
9. Grey Cool Tones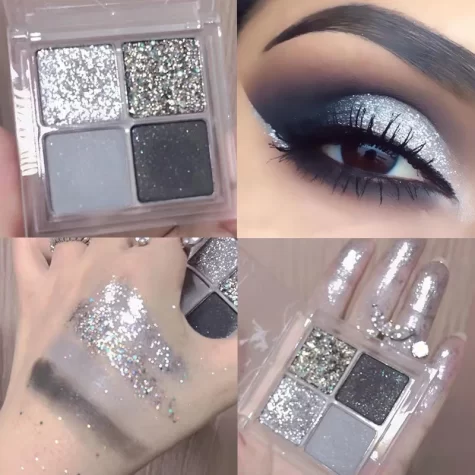 Using grey cool-toned colors has become the new way to contour the face. After SHEGLAM's release of their Contour Wands, makeup lovers realized the difference a grey-toned contour makes in contrast to a warm bronzy shade to sculpt the face. The cool tone of grey creates a deeper shadow effect on the face making cheekbones and jawlines appear sculpted. Even eyeshadow looks can use grey cool tones to add depth to the crease and eye area!
10. Brown Mascaras and Liners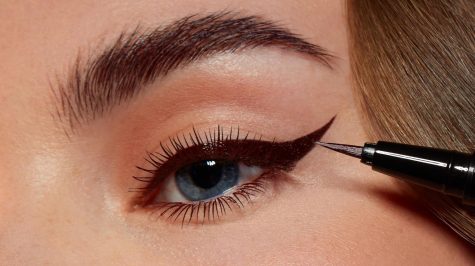 With summer approaching and the fall shortly after, the warm brown colors are ready to pop out in makeup looks. Both brown mascaras and liners will be seen worn more to make the eyes pop. These looks can be accomplished with Too Faced's new Volumizing & Lengthening Mascara in the shade of chocolate brown and a brown liner like Benefit Cosmetic's Roller Liner.
Leave a Comment
About the Contributor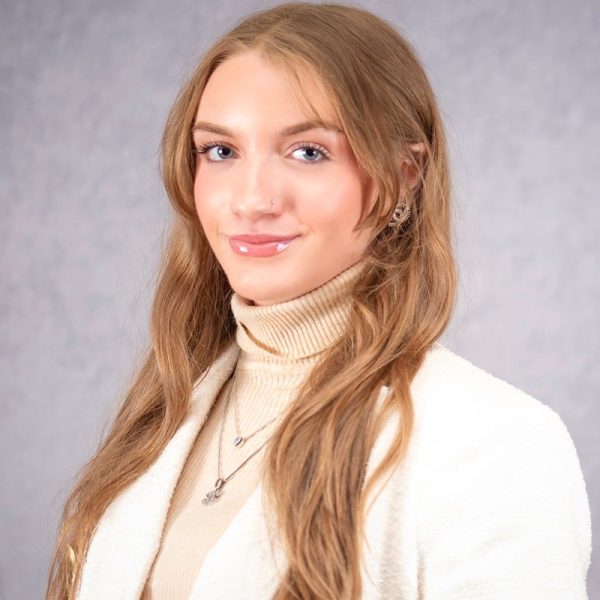 Alyssa Politi, Managing Editor
Alyssa Politi is a junior at Mercy College majoring in journalism and minoring in business. She serves Mercy College presently as the Director of Communications...