I was watching HBO Max when my dad found out. He kept telling me to watch the Sopranos. I cannot even count the number of times he watched the show. Now that I have finally given the program a chance, I do not regret watching the entire run. During its eight-year run, the popular HBO television series The Sopranos gave the world some spectacular moments in 1999. Tony Soprano, one of television's most recognizable characters, was first introduced to the public. Balancing life while being a member of a mafia family and mental and physical health difficulties. Although Tony is the focus of the show, there are many other significant characters. The top 10 Soprano characters in the series play substantial roles throughout it.
Honorable Mention: Tony Blundetto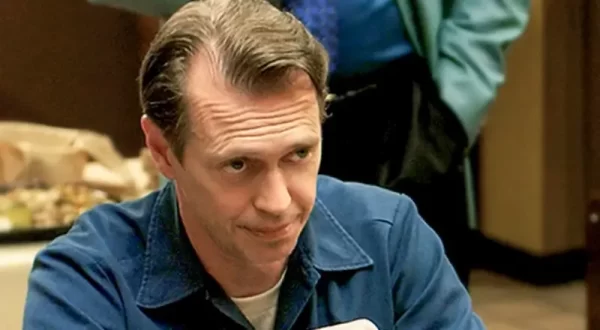 Tony Soprano's cousin Tony Blundetto's short presence in the fifth season of The Sopranos felt bittersweet. Having time in jail for Tony Soprano cost Blundetto most of his life, his youth. When returning to the surface of the real world, unlike mobsters running back to mafia life, Blundetto wanted to change his life—creating his own business. That was cut short, and instead went back to being a mobster. Becoming a mobster again caused New York to go to war with New Jersey when Blundetto murdered Phil Leotado's brother. Soprano had to decide, and Tony had no choice but to kill Tony B. Tony still cared for B because he felt he was the reason Tony B had gone to jail. Even though Tony loved his cousin, sadly, it had to be done.
10. Big "Puss" Bonpensiero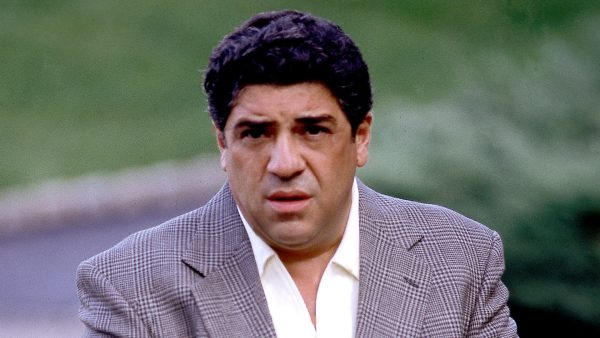 Puss was Tony's best friend throughout the early seasons of The Sopranos. He was a good earner and overall worker for Tony. The pressures of being in the Mafia life caught up to him when he was charged and arrested in the series' first season. With a tough time looking towards Puss's way, he becomes an FBI informant. You see a parallel between Tony and Puss. Tony had the pressures of dealing with being in the Mob life, so he chose therapy to cope. Puss traded with the same but instead informed the FBI about his mob family, folding under pressure. Puss's disappearance towards the end of season 1 and his return in season 2 grew suspicion. In the final episode of season 2, Tony's delusions about Puss becoming an informant became true, and as a result, Puss was killed as retaliation. Tony said, "You were like a brother to me." which really affected him throughout the series. Tony's dream sequence episodes had numerous references to Puss. Showing his death haunted Tony and the crew to this day.
9. Furio Giunta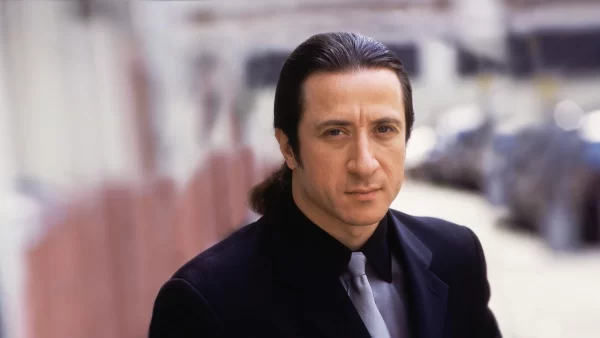 A trip to Italy introduced the audience to the silent but deadly character Furio Giunta. Tony grew an appreciation for the individual when he protected a family member from a bullet—confronting a kid for setting off firecrackers. Those moments showed Tony Furio was serious about business. With negotiations with Furio's boss, Furio joined the New Jersey crew. Tony knew he needed strong workers, especially against New York. Seasons 2 and 3 showed Furio's aggression and willingness to work. But as season 4 hits the screens, you notice Furio gains a soft spot for Tony Soprano's wife, Carmella Soprano. Furio had grown an intense romance with Carmella, but her loyalty towards Tony was not going to change; she had feelings for Furio. Furio's love for her turned into desperation as he attempted to kill Tony while Tony was drunk. A failed attempt caused Furio to disappear from the series, heading back to Italy. Furio deserved better writing but was the central piece to Tony and Carmella's falling out towards the final episode of Season 4's "Whitecaps."
8. Richie Aprille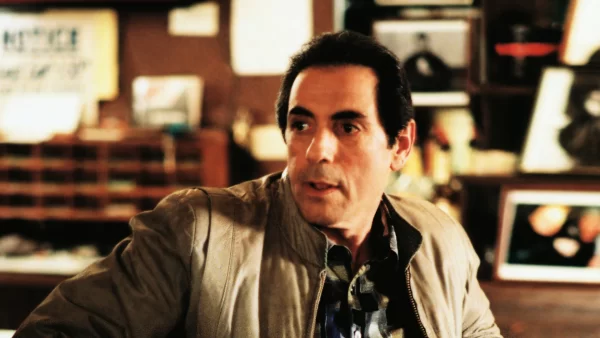 The brother of Jersey Mob's former boss, Jackie Aprille, died of cancer in the early episodes of Season 1. Season 2's antagonist, Richie Aprille, was introduced in the series. After finishing prison for ten years, he wanted to lean in towards the old days again. Becoming boss and leading a crew again. The difference is Tony was in the picture. Tony, being boss, grew frustrated with Richie due to him considering himself to be the boss of the family, he was the brother of Jackie. Jackie was a twisted and narcissist who immediately caused problems for Tony and his crew. Tony's sister, Janice Soprano, has grown interested in Richie due to memories being in the way. Both found love for each other again while Tony grew angry towards Richie. War between Tony and Richie was supposed to go down in the finale when the show's best writing decisions happened. Janice shoots and kills Richie. Richie was a pest to Tony, but he was an exciting part of season two. His death led to Jackie Aprille Jr stepping up into mob life in season 3, something Tony did not want for him due to his father's request.
7. Ralph Cifaretto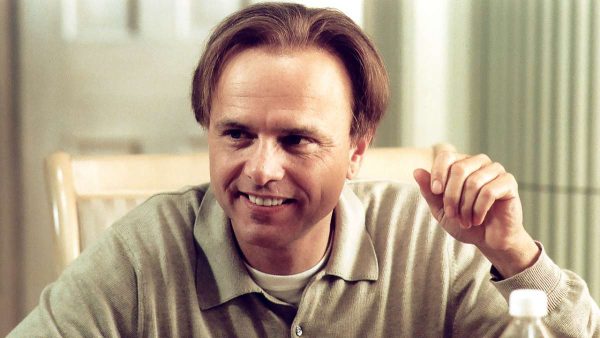 Ralph Cifaretto becomes a character in Season 3 of The Sopranos. Ralph is the Jersey crew's best worker in earning, making the most money for the crew. Running the notable construction site. After Gigi Cestone. Members of the mob passed away on the toilet; Ralph took over the Aprille crew. Ralph's unstable behavior bothered Tony, and he grew frustrated with him.
An example can be Ralph disrespecting New York Mobster Johnny Sack's wife, especially after Ralphie murdered a young girl named Tracee, who was a stripper at the Bing. Ralphie redeemed himself with the earnings and made the hit to kill Jackie Aprille Jr after Jackie set up a robbery had gone wrong. Ralphie's character went quiet in the early episodes of the fourth season until Ralphie burned down "Pie O My," a horse race barn both him and Tony owned. Ralph's son getting injured during a lord of the Rings roleplay caused Ralph to burn the race down for cash. Those are leading to Ralphie's demise. A great character for the crew but caused numerous problems in the process. It felt like a double-edged sword.
6. Paulie Gualtieri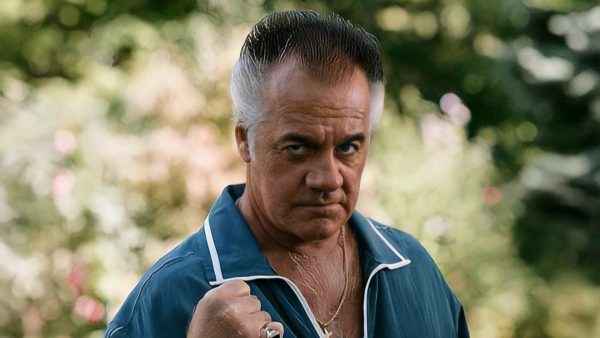 Working for Tony soprano's father, Johnny, back in the day before Tony became the boss, Paulie is seen as both Tony and Johnny's best worker throughout the series. A funny yet psychopath with no remorse. Paulie respects the family due to their loyalty in their eyes. Has he ever done anything wrong for the group except having the tendency to be a suck-up to Tony yet being a snake towards him, having meetings with members, Johnny Sacks, for example, discussing situations about Jersey. Paulie is having disagreements with Christopher. Paulie being reckless almost cost him his life during the show. With Paulie's right and wrongs, he still held the crew down in terms of loyalty no matter what, being the sole survivor in the show.
5. Silvio Dante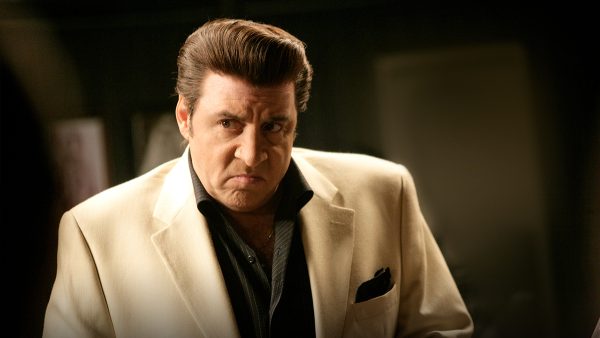 Tony Soprano's right-hand man, Silvio Dante, is the show's loyalist consigliere throughout the series. Being in the game for years before Tony started getting involved. But Tony Soprano was boss and began running things; when situations became difficult or plans needed to be executed, Tony always consulted with Silvio. When Tony experienced panic attacks, Silvio was there. Anything that bothered Tony in general, Silvio was there. Silvio never showed fake love towards Tony, something many crew members did. Silvio was real. Silvio is unlike other members of the group. He is level-headed and calm, yet he is ruthless when the job must be done. His amount of loyalty made him act like a boss during Tony's battle in the hospital after Junior shot him. Silvio was in a coma in the final episode, affecting Tony.
4. Junior Soprano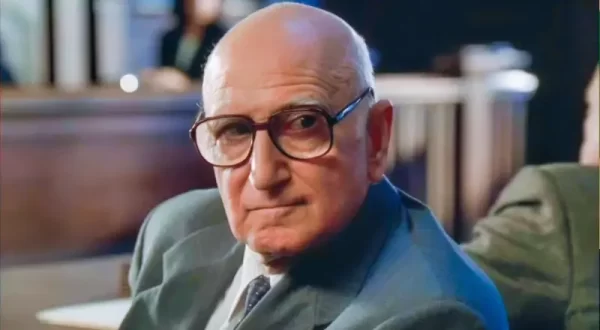 Tony Soprano's uncle, Junior Soprano, has been in the mob game since Tony was a kid. Being close friends with his father, Junior knows everything about the game. Giving his knowledge to a young Tony Soprano after Johnny passed away. The first season shows Junior becoming Tony's enemy after Jackie Aprille's passing. The reason is because Tony's fast ranking considered him to become the boss. Another reason was that Tony putting his mother in a group home had angered Junior. Junior wanted to become the boss but felt it was long overdue. Junior was named boss after Jackie's death when Tony became the boss. Their feud almost cost Tony's life during an attempted assassination of Tony, but Tony luckily survived. But throughout the seasons, the audience sees a different side of Junior when he starts aging and getting old. Gaining dementia. But the critical part was Tony and Junior's bond, fixing their wrongs, and having each other's back together. Throughout the show, the audience sees Junior as a hotheaded boss who thinks off emotion and does not think through his decisions, but he gains character development. He becomes wiser, yet dementia keeps rotting his brain. It cost Tony to get shot by him in the first episode of Season Six. Junior's final scene is locked in a group home, something he did not like beforehand due to Livia Soprano, Tony's mother being there. It's a sad ending for him.
3. Carmela Soprano
The wife of Tony Soprano, Carmela, is Tony's high school sweetheart, who has always been there for him. The cheating scandals and mob life did not faze Carmela, as she had Tony's back. Even dropping her goals and dreams for Tony. Carmela is an essential character in the series, giving Tony a family having Meadow and AJ Soprano. No matter what happens between them, Carmela shows true loyalty towards Tony. Edie Falco does a phenomenal job portraying the character, as she gives Carmela substance, bringing the character to life, "Whitecaps" is an example of Edie bringing the character to life with incredible acting.
2. Christopher Moltisanti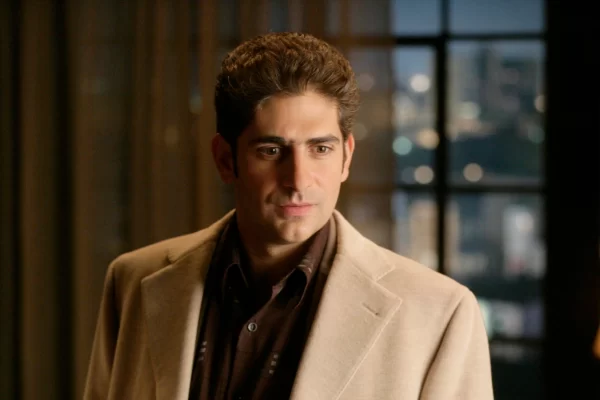 The nephew of Tony Soprano, Christopher is The Soprano's greatest deuteragonist in the show. After his father passed away, Tony's job was to guide Christopher to success in the Dimeo family. Tony did not care who it was. Tony wanted Christopher to become the boss after him. Tony and Christopher's loyalty they had together was unmatched. The only problem Christopher had was the struggle being involved in the mafia. Christopher was Tony's best and most loyal worker, but many distractions stumbled upon him. He wanted to direct movies. Produce music. Become an actor himself. Those distractions were great as they could have made Christopher successful in his own way. The only problem was that he could not. Those were distractions to the gang, which could have gotten everyone in trouble, preventing Christopher from continuing until the final season. Christopher's involvement in the mafia bothered him, and he chose drugs to cope. It caused him to develop a substance use disorder, being forced into rehab and returning from rehab just to be shunned by Tony B and Soprano. Watching the show, Christopher could not handle being in the mafia world. He wanted something more significant for himself, but his family belittled him, which affected him. Nobody cared about him. You watch the show and come to terms that Christopher gave up everything, for nothing.
1. Tony Soprano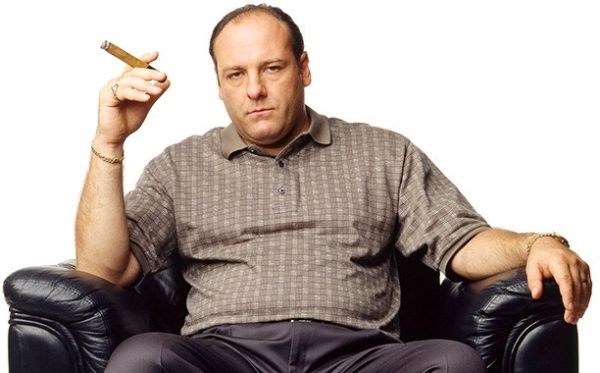 One of television's most fantastic written characters of all time. Tony Soprano's rise to becoming the boss in the Dimeo family made him respected as a boss and the people around him. The pressures around Tony made him enroll in therapy. Tony had depression and panic attacks. Trauma from the past. When you watch the show, you see Tony Soprano as a man balancing life as a regular man and a mafia boss. Trying to fix himself at least but down the line, season after season, you truly realize that Tony Soprano is an evil individual who does not care about anyone but himself. Everyone in the show was wrong in general, but the show made viewers gain empathy for them. Tony is a guy who, even being involved with organized crime, still wants to make a difference with himself. But you then realize nothing can and will change. We all knew from the show that Tony Soprano was wrong, but the environment around him made him who he was. Viewers try to root for him when you cannot. Late James Gandolfini's acting ability will forever be unforgettable. His performance playing Tony Soprano was phenomenal. Many shows gain inspiration from Tony Soprano when creating crime characters. But Tony Soprano and The Sopranos was one of a kind.