Wendy's 4 for 4 Deal and Right Price Right Size menu best on Market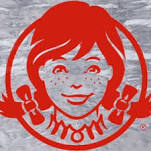 Wendy's 4 for 4 deal is a steal for an affordable meal under 5 bucks. The 4 for 4 deal includes a small coke  or frosty of your choice, 4 piece spicy or regular chicken nuggets,  value french fries, and a Jr. Bacon cheeseburger. Wendy's is ahead of their fast food competition with the 4 for 4 deal they are offering. Who could resist Wendy's soft crispy chicken nuggets that is well seasoned, natural cut french fries that is fresh and tasty, a Jr.bacon cheeseburger to warm your stomach up and a small soft drink to quench your thirst?
Wendy's is basically offering 4 items to satisfy your hunger and a quick bite to eat that is both affordable and tasty. After all Wendy's slogan is " Quality is our recipe ". The slogan is self explanatory itself. The slogan for the 4 for 4 deal is catchy "Get more with 4 for 4".  Wendy's has so much to offer customers and the 4 for 4 deal only enhances people's craving for Wendy's because of the low price of the deal. The majority of people are willing to pay under 5 bucks to get a tasty and fulling fast food meal.
The Right price right size menu is even more appealing to customers.  The right price right size menu includes a Spicy chicken wrap, Grilled chicken wrap, Garden side salad, Caesar side salad, Double stack, Jr. bacon cheeseburger, value natural cut french fries, 6 piece spicy chicken nuggets and more. The variety of food to choose from makes the right price right size menu the most convenient menu on the fast food market because you can purchase a burger, nuggets, salads, fries,chilly, frosty, and more.
Both the 4 for 4 deal and right price right size menu are the best available options when it comes to fast food quality and prices.  However, prices on the right price right size menu may vary it is still quite the catch. Whether you are looking for a quick meal to digest or you want options of food at a low price, Wendy's can satisfy your taste buds.
When it comes to fast food Wendy's is the first one I look for based on the overall taste and price. Wendy's may not be considered the best fast food restaurant based on popularity. Fast food restaurant quality should not be based on popularity because then McDonald's would be the best fast food restaurant. Just ask yourself as a fast food consumer what is more important to your taste buds food quality or a restaurant's name? When I ask myself that question the answer is easy it is food quality and Wendy's is top of the line in food quality for my hunger.