'When Bad News Hits Home'
September 22, 2016
For many of his teammates and friends, the news was too surreal to believe that he was gone.
Matt Nalbone, a senior studying sports management, knew Daley prior to Mercy, as he knew his brother before him. Once they were on the same team, they instantly had a bond that every pitcher and catcher has.
As he stopped for a second remembering that morning in June, Nalbone said, "I woke up to a text that morning and I didn't want to believe it."
He added, "But it was true."
Nalbone knew how great all the Daley family were, and that Daley was just like that. He couldn't believe something tragic happened to such a great kid.
"I was shell shocked."
Similar to Nalbone, Cinelli was at work and didn't believe the news at first, as he says it was a rumor for about an hour or so.
Young admitted it was difficult for him to believe, too. The last time he saw Daley was at one of their summer league games, where he was also on the team with Daley's brother and cousin.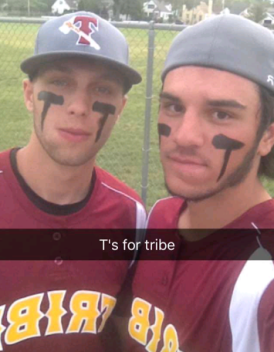 "I remember watching him leave," Young recalled. "I don't know why I was staring at him, but I just was."
"He was laughing his head off as he was leaving."
"That's the last memory I have of him," Young added as he had a smile on his face, looking down at the table.
After hearing the news, Young quickly texted Daley's brother and cousin to find out what was really going on.
He hoped it wasn't true; they all did. But it was.
"Once they confirmed it," Young said, "It was set in stone."
Cinelli remembers breaking down and leaving work early that day once it became the truth. Young was in complete shock and upset. The feelings throughout were all the same.
"I was in such disbelief and devastation," Nalbone said.
Shortly after, social media was flooded with similar feelings in posts about Daley's passing. Mercy College students took it upon themselves to write statuses reflecting the type of person he was and how they would miss him.
Some were from people who knew Daley, while there were others from people who did not know him personally. Among these posts, they were about how students would miss seeing his smile through the halls and his presence in the cafe.
Rebecca Larkin, a junior studying veterinary technology, wrote messages that were painful to express. "I am absolutely speechless. It doesn't matter that I've never talked to you before; all that matters is that we went to school together and it won't be the same not seeing you walk through the halls or seeing you play baseball. May you rest in the sweetest peace, Nick Daley."
Similar to Larkin's post, Nicoll Baez, a junior studying biology/pre-med wrote, "Today, Mercy lost one of its own. Even though I only had a couple of encounters with him and didn't know him on a personal level, all the times I saw him, he was smiling and would say hi. My prayers go out to his family and close friends. RIP Nick."
Cinelli and Young say that's the type of kid Daley was.
"He always had an impact on everyone he met," Cinelli said. "He was the type of kid who would give you the shirt off his back."
"If you weren't close to him, that didn't matter to him," Young said. "He was the kid who held the door for you and picked up whatever it was that you dropped."