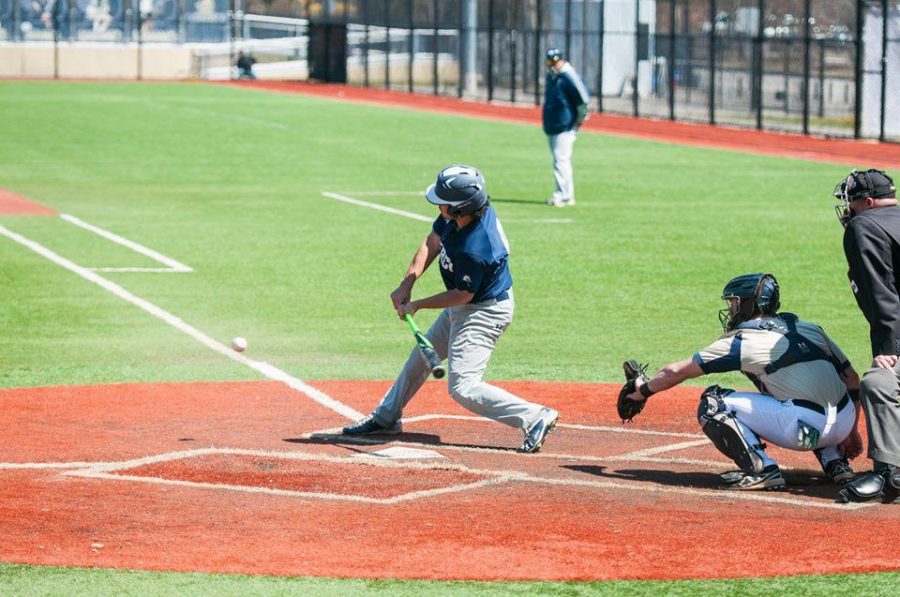 'For the Love of the Game'
September 22, 2016
Daley's love and passion for baseball is described by his friends as beyond anything they've ever known. He's often described as the underclassman captain and the heart of the team, and to his family, their favorite catcher.
"He was a leader and an example of someone you wanted to follow," Cinelli said.
Young added, "Nothing was ever 50 percent with him, it was always 110 percent."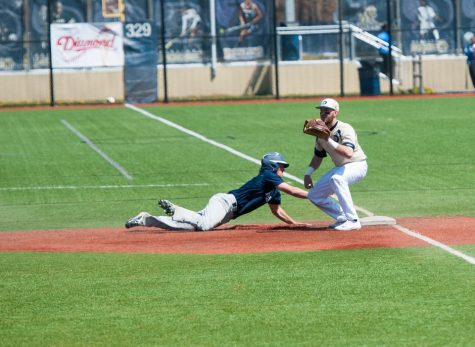 As Cinelli described it, Daley cared so much about winning, while many people didn't. Nalbone agreed saying that Daley always wanted to win more than anyone he's ever played with.
"To have someone that passionate about the sport on your team, you know he's a great player," Cinelli said.
"One of the many things I'll remember most about him was his unbelievable competitiveness," Nalbone said. "His passion for the sport was incredible."
Nalbone says that he can't remember a day that has gone by when he hasn't thought of Daley.
"He was such an amazing kid and great teammate," Nalbone said. "I plan on writing his initials on my cleats, hat, and dirt on the pitcher's mound before every game as a way of remembering him."
"Everyone on the team has different ideas, but they're all about remembering him."
Daley, as Cinelli stated, was originally number six on the team his freshman year, but switched to number four his sophomore year. Many friends and teammates have on their Instagram accounts, "RIPND Never4get."
Nalbone also noted that the entire baseball team plan on wearing bracelets with Daley's name on them for the season. The entire Maverick community will get the chance to get one, as well.
Cinelli and Young, like Nalbone, wanted a way to cope with their grief and found it by getting a tattoo. They could have gotten anything to honor their friend and teammate, but chose to get one that resembled a baseball. It features Daley's initial, birthday, last day, and the baseball seam strip to honor his passion for the sport.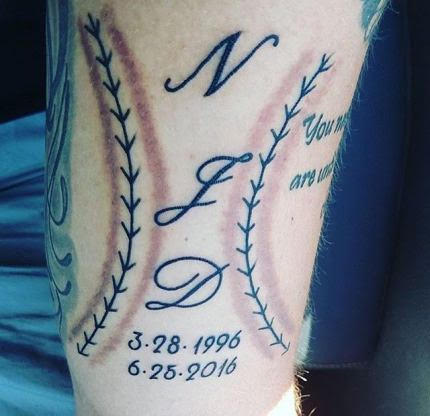 "He cared so much about baseball," Cinelli said. "A tattoo with a baseball was just fitting."
Young, like Cinelli, got the tattoo for the same reason but added that Daley always wanted a tattoo, but never could get one.
"He wanted something that had to do with the American flag," Cinelli said.
"His parents wouldn't allow it," Young said. "They wouldn't be happy if he got one, to say the least."
"So in a way, this is kind of our way of saying, 'This is your tattoo, bud,'" Young added.
Cinelli and Young still keep in contact with the Daley family every so often and have since showed them their tattoo in honor of their son and brother.
"They loved it," Cinelli said.
"It actually made his mom happy that we got it to honor Nick."
***
This tragic event may have been the worst thing that all who knew Daley has had to go through in their lives, but the way Cinelli think of it is, "He's always watching over me."
The saying goes, 'Only the good die young,' and in this case, that's true.
Daley left his family and friends too soon. He left them all with a heart filled with love, the playful sound of his laughter, the many unforgettable memories, and the memory of his everlasting smile. Whoever and wherever Daley went, he left an imprint.
He will surely be missed not only as a son, a brother, cousin, nephew, friend or teammate. But as the kid who lived life everyday with a smile on his face.
For Cinelli, Nalbone and Young, they will always think of Daley as one of their best friends and be reminded that he's always with them every step of their journey.
"He'll be loved forever and always have a place in our hearts and memories," Nalbone said.
Cinelli added, "Nick was such an amazing person."
"He is, and will always be my best friend."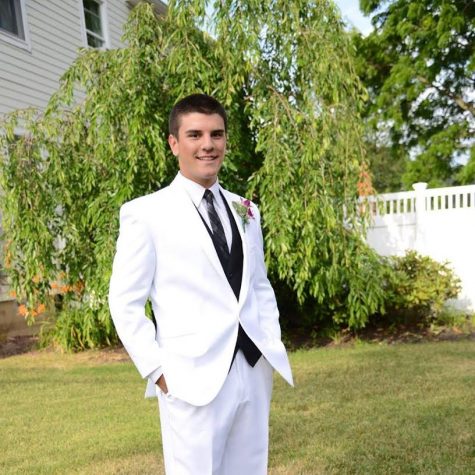 Never4get. Rest in peace, Nick Daley!