What Henry Ruggs III Reminded Me
If you haven't seen the news on NFL player Henry Ruggs III this week, I'll politely tell you that you're living under a rock.
In the wee hours of the morning of Nov. 2, Ruggs, an up-and-coming wide receiver for the Las Vegas Raiders, was the guilty party involved in a high-speed crash down a Las Vegas strip that left one dead and his girlfriend in critical condition.
And as if the crash just wasn't enough, Tina Tintor, the innocent victim in this accident, was entrapped in her Toyota Rav-4 and burnt to death. A sick, untimely, and tragic way to leave this earth.
Ruggs was arrested and charged with driving under the influence (DUI), among other pending charges, and is currently being held in a Las Vegas jail. The police report would later come out the following day stating that Ruggs, who had just left Top Golf, a chain bar and driving range, was traveling at speeds exceeding 150 mph. He was also twice the legal drinking limit.
Not to mention the loaded, unregistered firearm that was inside Ruggs' corvette, which was totaled in the accident.
The impact this incident had on not only myself but, others around the country was one of great magnitude. Reflecting on this amount of grief I feel for the victim and her family, I cannot help but feel a sense of sympathy for Ruggs.
Why? Beacuse, at 22-years-young, Ruggs had life by the balls. More money than most could dream of, living in Las Vegas, and a ton of talent.
He truly had it all.
Ruggs was an All-American at the college football powerhouse, University of Alabama. Later he would become the Raiders 12th overall pick in the 2020 NFL draft. Ruggs, known to be a speedy wide receiver with big play capabilities, was just beginning to see his professional career take shape.
What the lord giveth, the lord taketh away.
Unfortunate to say, these things happen. That's the truth of the matter and sometimes it's more evident than others.
Young kids, too much money, and poor decision-making is a numb reminder that life is precious. The life we take for granted can one day slip away from our grips and make us lose sight of our goals.
But I'm not writing a PSA for professional athletes. This could have been you. It could have been me.
I'm here to tell you this Ruggs incident gave me great reflection on my own life. These incidents tend to happen about once every three to four years, maybe not to this severity, but they happen.
I compare it to a death in my own family. When it happens, the family gets just a little bit closer. In this case, hopefully, it forces people to make smarter choices and cherish their own lives.
That of course, in time, will fade away. It always does. Until the next time, it happens. A vicious cycle, that holds no prejudice.
But, that's life. You're riding high in April, shot down in May. But, you don't always have that chance to get back up in June.
This time, for me, this story hit me differently. Maybe it's because I'm not 22 anymore, or maybe I just want to see young athletes with so much to live for do better.
I too remember the feeling of having a few drinks socially, and that feeling of being untouchable leaving the bar, and the euphoria that comes with it. For me, living in excess without fear of consequences has been something, in the past that I have turned a blind eye to.
I've been in that car, maybe not going 156 MPH, but I've been in that situation. Maybe I was the driver, maybe I wasn't. Maybe I was that guy in the back seat who didn't speak up. Maybe I wasn't. But, just maybe I could've been the reason someone else didn't live to see another day because of my negligence.
Unfortunately, this life doesn't last forever.
A great man once told me, when life gets too difficult to bare, too difficult to make a decision in real-time, lock it down. Step away from the situation, and make a controlled conscientious decision.
Personally, I find that a taxicab or Uber ride is a hell of a lot cheaper than dealing with the costs that come with a DUI.
The older I get, the more reasonable and wiser I become. I no longer choose to make impulsive decisions. It's not "cool" to drive over 90 MPH, and it's certainly never been "cool" to drive drunk.
Unfortunately, for Ruggs, he has got all the time in the world to sit and think.
Vehicular homicide carries a max sentence of up to 20 years in prison, combine with a loaded unregistered fire arm, and traveling at ridiculous speeds, thats going be a long time for reflection.
It's a reality I hope none of my friends ever face, even if I just met you in passing, I hope one day I never have to read your name in an obituary because of that same mistake.
I thank Ruggs for giving me the chance to reflect this past week, as it serves as both a humbling opportunity to reflect. I've worked far too hard, and have come to damn far to get to where I'm at. I can't lose sight of that. Not even for a minute because, its that one minute that you take for granted that could come back to get you.
That's life.
Leave a Comment
About the Contributor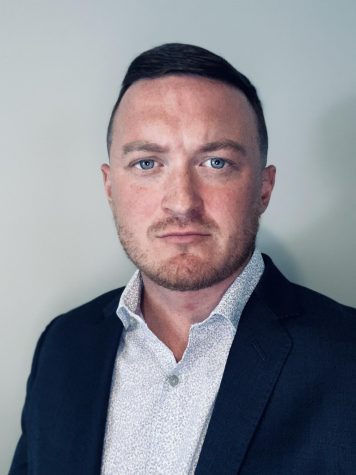 Henry Blethen, Impact Staff
Henry is a Senior, Media Production major who joins the Impact News staff having spent his last 2 years at Mercy College. Prior to Mercy College, Henry...