That's My Kayden
On Tuesday, Feb. 15 of 2011, I was blessed with a very special gift. My beautiful niece, Kayden, was born that evening. Kayden is my brother's daughter and my oldest niece.
When she was really little, we noticed that she was a bit antisocial. She wouldn't let anyone but her mother hold her. We just thought it was because she wasn't comfortable with us yet. We noticed a lot of little things she would do.
She hated loud noises. Our TV makes a loud noise when it turns on, and she always covered her ears when she saw one of us about to turn it on. She was terrified of big stuffed animals. I couldn't show her my old pillow pet without her crying.
She is afraid of the dark. Whenever she has to turn the light off in a room, she quickly hits the switch and runs out of the room. My mom has her wake me up in the morning for breakfast. If my room is too dark she will call me from the door.
She is very used to routines and gets upset if you switch things up. We usually babysit Kayden on weekends. Saturday mornings after breakfast we go food shopping at Walmart, go to Wendy's for lunch, and then Dairy Queen for ice cream.
When Kayden is with us, she always looks at Dairy Queen as we drive passed to go to Walmart. She knows the order: Walmart, Wendy's, Dairy Queen. One Saturday, we tried to skip the ice cream and she started crying as we passed by Dairy Queen.
Kayden did not start talking actual words or forming sentences until she was around 3-years-old. It was always just head nods and gibberish with gibberish.
We told her mother about the little things that she was doing. We later found out that Kayden has Autism. That did not stop us from loving her. We all were lost, we didn't know how to be there for her, but we figured it out.
She is growing up so fast. My Kayden just turned nine this year. She has shown improvement. Her talking skills got so much better. She does tend to repeat things that you say, but she is talking in full sentences now and so much more.
Whenever we get to babysit her, she gets so excited to see me when I come home. She asks to talk to me when her mom calls my mom. All I hear is "Auntie Maya" when she is at my house. We have our own handshake and I have to teach it to her every time we see each other, but I do not mind.
She loves to go swimming, her favorite food is pizza, and she loves to dance. Kayden is my favorite dance partner. Once you put on some music, she starts putting on a show.
She loves the Michael Jackson Experience game. She remembers all of the dances from the game. You can just play a song from the game and she automatically starts dancing. Sometimes she tells me what song she wants to hear and just gets up and performs.
Every time she comes over, she looks at me and says "Auntie Maya, can we play Michael Jackson now?"
I just set up my speaker and the playlist, and she does the dancing. I am her hype-man. I do the dances with her and sing the songs with her until she is ready for bed. She goes to bed and then wakes up in the morning and comes right in to wake me up when breakfast is ready.
Words can never describe the love that I have for my niece. She is everything to me.  I am very thankful to have her in my life. That's my Kayden.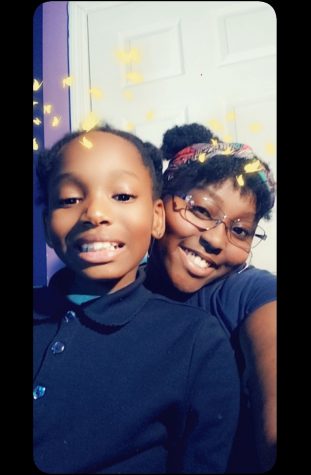 Leave a Comment
About the Contributor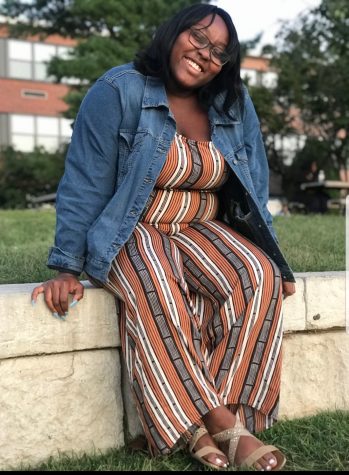 Maya Wiggins, Impact Staff
Maya Wiggins is currently a senior at Mercy College studying Media Studies. I love writing whether it is a song or a poem. Writing is my safe haven.
She...