Passport Stamps
I love going on adventures. I have been fortunate enough to travel with my family since a very young age. The first trip that I can remember was our trip to Nickelodeon Studios at Universal Studios in Florida. I was four-years-old when we went.
I vaguely remember being on stage of one of the shows. My mom took pictures of me covered in slime.
Most of the trips that we take, if not to Disney World in Florida, are cruises. We have been on about eight cruises. We used to leave from Puerto Rico or Florida. Those were fun because we saw a new island every day.
I have been to Alaska, Seattle, St. Thomas, St. Maarten, British Virgin Islands, St. Kitts, Turks and Caicos, Grand Cayman, Mexico, Honduras, Bahamas, and Bermuda, to name a few.
Usually, there is a day or two within the cruise when we are on the water. The ships have a sort of daycare set up for kids of all ages to go to. There is the Splash Academy for six months to 12-years-old. Then, there is Entourage for teens, and that is where I usually spent my time until I got too old.
I never had problems with making friends or not having a good time. I am still very good friends with the people that I have met on the cruises.
My mother is in love with Alaska. She keeps talking about retiring and moving there, but my dad always looks at her as if she has two heads. She tried to convince us by booking a cruise to Alaska. We had to fly out to Seattle to board the ship.  That is when I fell in love with Seattle.
We went to Alaska for my 19th birthday in May. When you hear Alaska, you think snow and cold, but it was not that cold. I was hanging out in the pool and hot tub while there were snow-covered mountains in the distance.  The views were beautiful, but not enough to get me to move over there.
For my 20th birthday, we went on the Norwegian Breakaway. There is a slide on the boat that requires you to step into a sort of case. The worker counts down and the floor of the case is swiped from underneath you. That slide was both fun and terrifying.
That was the first cruise that I went on where I was too old to go to the teen club. I went strolling one night and stumbled across an adult club. They were doing karaoke night every night at 10.
I sat with this random girl and guy, Kelly and Nestor. I ended up spending the rest of my cruise with them. I sang a few songs here and there and had a great time.
Not all of the trips I take are on cruises though. My grandma used to take my cousins and me on trips all the time. One summer, she took eight of us to West Virginia. We drove from Pennsylvania all the way there. That was an interesting trip.
We went to Busch Gardens almost every day that we were there. My cousins and I kept going on this virtual 360 ride that always broke down when we would get on. Looking back at it now, I am not sure why we kept going on after the first two breakdowns.
There was this roller coaster that brought you all the way to the top and stopped right before it dropped you. Anyone that knows me knows that I love roller coasters. That had to be my favorite part of the trip.
Another year, my grandma took us to Myrtle Beach. That trip consisted of a bunch of running around. I forgot the reason why we couldn't stay at the hotel that she originally booked, but we spent the entire first day trying to find a hotel.
When we finally found a place, it was this beautiful hotel next to the beach and a carnival. The lights from the carnival at night made for an amazing view before bed. She took us to Medieval Times one night and I got to take a picture with the cutest knight there.
I love traveling, especially when I get to travel with the people that I love. That just makes the trip even more fun. I feel like for the next trip, if I can go, I want to have a girl's trip with my best friends. I cannot wait to see where my next adventure will take me.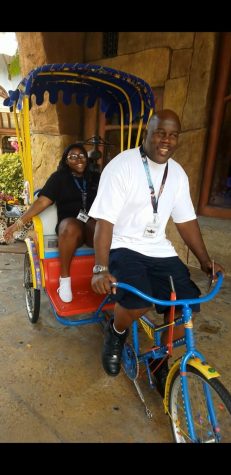 Leave a Comment
About the Contributor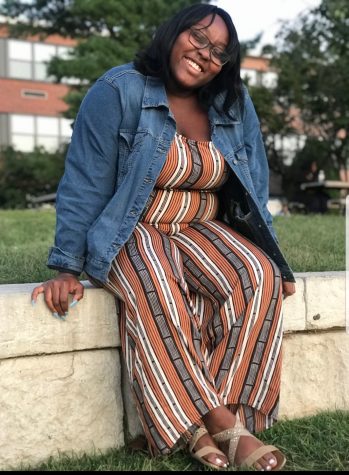 Maya Wiggins, Impact Staff
Maya Wiggins is currently a senior at Mercy College studying Media Studies. I love writing whether it is a song or a poem. Writing is my safe haven.
She...