Is Angelina Trying too Hard to Become a Part of the "Family"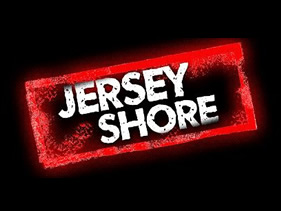 Hang on for a minute...we're trying to find some more stories you might like.
December Third, 2009, that was the day the world was introduced to eight strangers living in a house together. These eight individauls were apart of the hit reality television series Jersey Shore where they all lived under one roof together in Seaside Hights, New Jersey (Seasons One, Three, Five, and Six), Miami, Florida (Season Two), and Florence, Italy (Season Four). One of the most talked about cast members on the show was Angelina Pivarnick who chose to depart from the series after season two.
In season one, Angelina did not get along with her housemates and on the third episode of the series, Pivarnick decided not to work her shift at the t-shirt shop in seaside hights, a requirement for all cast memebers in order to stay in the house. Many fans of the show where shocked at her departure and were not expecting her to return for season two, but to much surprise, she did in fact return for the second series of the show.
Season two saw all of the orignal cast members, including Pivarnick, reunite in Miami, Florida. Many of the cast members were shocked to see her return as many of them did not get along with her and did not want her to return to the show. Pivarnick ultimaely decided to leave the house and the series after not getting a long with anyone in the house and engaging in a phsycial fight with fellow cast member Nicole "Snooki" Polizzi. Pivarnick was subsequently replaced by Deena Cortese for seasons three through six, until the series concluded on December 20th, 2012.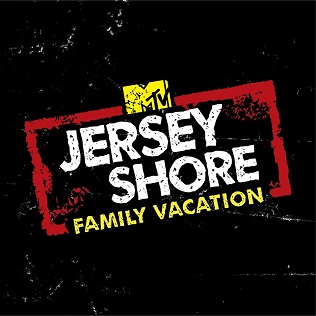 Fast Forward six years later, and the series was revived with the original cast reuniting in Miami, Florida besides Pivarnick and fellow original cast member Samantha "Sammi" Giancola under the title Jersey Shore: Family Vacation. During the first season of the revival show, Paul "DJ Pauly D" Delvecchio pulled off a prank to the fellow housemates that saw Pivarnick return to the show to everyones surprise. While Pivarnick got a warm welcome from the guys and Deena, who did not know who Angelina was at the time, The reactions of Nicole and Jenni "Jwoww" Farley were not very welcoming.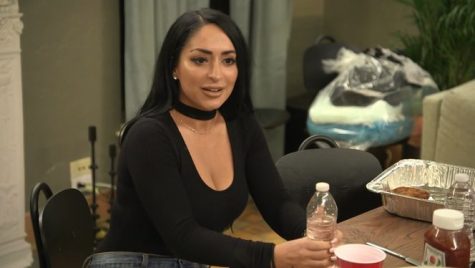 Acoording to Polizzi and Farley, Pivarnick stated false information about the two that she put on social media which caused them to block one another. According to Jenni, the only reason Pivarnick was there was because she was a chew toy and that she would never become a part of the family that was created after she chose to leave the show, not once but twice.
Despite Jenni not giving Angelina a chance, Nicole decided to give her a chance and ended up liking the new person that she has become causing the two to become friends after spending the day together. After a few days there, the orginal cast members decided that they should ride this one out as just the six of them and that it was time for Angelina to go but said that they would give her a chance and unblock her from social media and get to know her.
Despite stating this, Angelina had made an instagram post and the photo in the post was a mug that stated Jersey (Explecitive) and she had tagged Farley in the post. This started another feud between Pivarnick and Farley, one that carried on into the second season of the revival series.
Personally, I believe that Angelina never should have been invited back to the show. While she was an original cast member on the original series, I feel like she chose to leave and chose to not be a part of the events that the cast took part in. I feel that if she would have stuck it out and stayed on the show, she would be more accepted by fans and we would give her a chance but since she left after the first two seasons, fans of the show didn't really get the oppurtunity to know her causing us to have previous judgement about her when she returned for the revival series.

If you want to watch Pivarnick interact with the rest of the cast, be sure to tune into Jersey Shore Family Vacation Thursdays at 8/7c only on MTV!

About the Contributors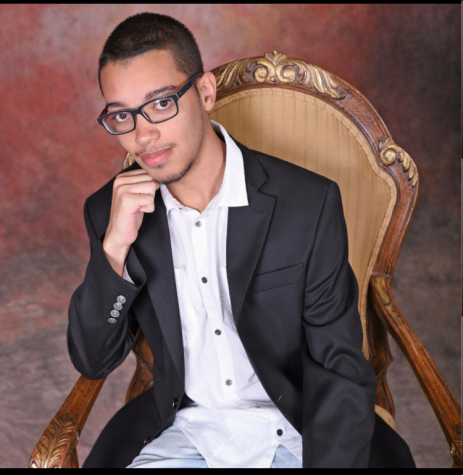 Jared Naut, Impact Staff
Jared Naut is a junior majoring in journalism hailing from the town of Parlin, New Jersey. When Jared is not writing, you can catch him listening to his...