Gun Sales Rise Due To COVID-19, Business Deemed 'Non-Essential'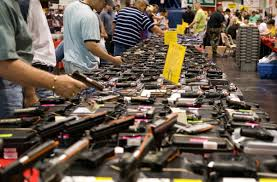 Gun stores are stocking up in enormous numbers across America, as concerns about the coronavirus pandemic spread.
Businesses say some customers are buying up firearms for protection because they're afraid others will empty the shelves first. Other customers are looking to protect themselves from fellow shoppers as tempers flare due to grocery stores stripped of the essentials.
Gun retailers have been allowed by states to be opened in 30 states, while the other 20 were deemed non-essential. New York deemed it non-essential on
Long lines have been reported at gun shops across the country, according to online munitions dealer ammo.com, who was quoted by an interview in NPR. In February, a 309 percent increase in revenue and a 222 parent surge in transactions were reported.
According to records of the NICS (National Instant Criminal Background Check System )maintained by the FBI, there was an 86 percent increase in requests in January compared to a year prior. The NICS is a national system that checks available records on persons who may be disqualified from receiving firearms. The FBI developed the system through a cooperative effort with the Bureau of Alcohol, Tobacco, Firearms and Explosives (ATF) and local and state law enforcement agencies.
In New York, nearly 3,500 permits were filed, while over 9,000 handguns and 40,000 long guns were sold. Long guns are weapons with a longer barrel than side arms and are intended to be held with two hands and intended to be braced against a shoulder. Handgun numbers were similar the month prior but long guns numbers were only 13,000. New Jersey and Connecticut had numbers even less. Yet numbers in other states were much larger. California filed for 40,000 permits and bought 35,000 handguns and 22,000 long guns. Florida, Pennsylvania and Texas bought handguns around the 50,000 mark each. Texans also purchases nearly 30,000 long guns while Virginia purchased over 22,000.
According to Ammo.com, states and regions where the number of confirmed coronavirus cases are the highest have experienced the largest gun and ammo sales.
In Delaware, sales rose to 4,529 percent over the last three weeks. According to online sources, purchases in Woodbridge, New Jersey have been up about 40 percent since the coronavirus pandemic.
The most popular gun varies by shop and by state, according to online sources, and gun laws can vary from state to state. In New York, counties require residents to get a license to carry a handgun; the most popular firearms purchase has been shotguns.
According to Ammo.com, a 40 caliber Smith & Wesson handgun bullet sales have risen 645 percent recently, making them the most popular item sold on its website since the coronavirus started making national headlines earlier this year.
Andrew Patrick, the director of political communications at an organization called The Coalition to Stop Gun Violence, claims that gun sales have been falling throughout the Trump presidency. "Now with the COVID-19 crisis, gun sales are up in a big way, over two million guns were probably sold in March."
"Our organization is concerned because we know that all the data states that guns do not make you safer. A gun in the home increases the danger to gun owners and their families. More guns will ultimately mean more gun deaths in an America that is already at a record high with 40,000 gun deaths a year," Patrick stated.
According to Patrick, the uncertainty around the situation could be why the sales are rising. "The gun lobby (NRA) is intentionally using the current climate to exploit fear and incite panic, causing people to purchase guns in droves," Patrick stated.
"It is irresponsible and I'm sure we will see an increase in overall gun deaths once the CDC releases gun deaths numbers late next year," Patrick added.
The Coalition to Stop Gun Violence (CSGV) is a 501(c)(4) organization founded in 1974. They are the nation's oldest gun violence prevention organization.
Michael K. Beard, who served as President of the organization for several decades, founded it. Following his retirement from CSGV, he now serves as President Emeritus and is a member of the Board of Directors.

CSGV believes that gun violence should be rare and abnormal, they pursue their goal through policy development, advocacy, community engagement, and effective training.
CSGV engages in aggressive advocacy and social media campaigns, and they counter the NRA's "guns everywhere" agenda. Their website states that they lobby to prevent the implementation of dangerous gun policies to keep public spaces safe and free of lethal weapons.
Its focus is to educate the public that guns do not make you safer.
"Guns in the home during this period will cause more domestic violence murders, more gun suicides, and more unintentional gun deaths. These are preventable — both with ensuring that guns are unloaded and stored and especially by not having a gun in the home," Patrick stated.
Some states have deemed gun stores to not be essential during this time, and Patrick agrees. "When Americans are told to stay home, for the gun lobby to encourage people to go out, it is irresponsible and the opposite of patriotism."
The National Rifle Association has sued the state of New York on April 2 "in response to the state's attack on the rights of New York citizens and residents to exercise their Second Amendment freedoms." Executive Order 202.8 issued by Gov. Andrew Cuomo essentially states that federally licensed gun stores were deemed "non-essential' businesses."
"There isn't a single person who has ever used a gun for self-defense who would consider it nonessential," said Wayne LaPierre, NRA CEO & Executive Vice President said in a press release. "This is clearly another assault by Gov. Cuomo on the NRA, on the rights of New Yorkers to defend themselves and their families, and on our Second Amendment freedoms.
Leave a Comment
About the Contributor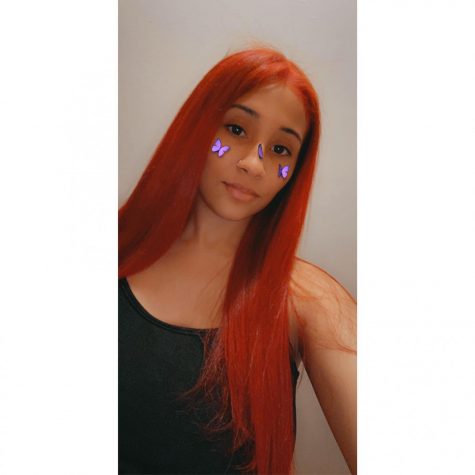 Amber Perez, Senior Writer
Amber Perez is half Puerto Rican and half Italian. She is currently residing at The Bronx, New York and enjoys listening to music and reading books about...