Mercy Starts Remote and Requires Booster For Spring Semester
Mercy College instituted new changes for the start of the spring semester including, a booster mandate and remote start with hopes of another successful semester amid the COVID-19 pandemic.
In an email to the college on Jan. 7, Mercy College President Tim Hall introduced the changes for the spring term. He claimed the new measures are based on new information regarding COVID-19.
"Recent data and science around COVID-19 requires that we adapt our plans for the spring, while we continue to maintain our focus on ensuring student success and returning to a safe, robust on-campus experience," stated Hall in the email.
This prompted the remote start for the semester, which lasted from Wednesday, Jan. 19 through Sunday, Jan. 30.
The following day, Jan. 31, in-person classes resumed, and the booster requirement went into effect. This was for anyone eligible between two and six months after they had been fully vaccinated.
"It's all based on your eligibility, so if you just got your second dose, you have to wait five months to get boosted. This will happen throughout the semester where staff and students are getting boosted," said Colleen Powers, Mercy College's Director of Health and Wellness.
As of Feb. 7, Mercy College's COVID-19 Dashboard indicates that 97 percent of students and 96 percent of staff, full and part-time faculty are vaccinated. These numbers are up 9 percent and 1.5 percent respectfully from last October.
When the original vaccine requirement was announced, students and staff could request exemption status for medical or religious reasons. Under the new booster requirement, students can apply for an exemption if they had a medical reaction to one of the two doses of the vaccine.
"If someone has a true medical reaction to one of the doses of the vaccine and provides documentation from a healthcare provider stating the medical contraindication they can apply for a medical exemption. There are no personal exemptions granted," said Powers.
Powers also noted that individuals who have recovered from COVID have natural immunity as well. This provides another aspect to keep the college community safe.
Additionally, new guidance was provided in the spring guidelines on the increased efficacy of N95, KN95, and surgical masks compared to cloth and other types of masks. This was based on studies conducted by the Center for Disease Control on masks.
However, this aspect of the guidelines is only a recommendation to students and staff, not a requirement.
"We are giving the CDC's recommendations, but it's up to the individual. We are not going to mandate what type of mask you can wear," stated Powers.
The Department of Campus Safety is tasked with enforcing the guidelines put in place by the Health Department and New York Health Officials. Overall, they believe the start of the semester has gone well and credit protocols from last semester for it.
"Students, faculty, and staff are already familiar with the protocols and procedures that have been carried over from the fall term. The measures that have been put in place have shown that it is safe to come to class in person," said Konrad Motyka, Executive Director for Campus Safety and Emergency Management at Mercy College.
Since the institution of the masking requirements, Campus Safety has given reminders to students about proper masking and that "a very small number have been turned away at the points of entry to Mercy buildings."
Campus Safety did not provide any additional comments on the specifics regarding the incidents when someone has been turned away.
According to Motyka, if an individual does not follow the proper protocols they would be "gently" reminded to respect them. If they continued to fail to follow the protocol, Campus Safety would be brought to intervene as necessary.
Motyka also highlighted the importance of using only monitored points of entry for those entering a building on campus.
"While this may be inconvenient to some, it allows us to keep the entire community as safe as possible," said Motyka.
The email also emphasized the COVID-19 testing, which will carry over from last semester. This is required for those who have an approved medical or religious exemption and is completed on weekdays on campus. Walk-ins are also welcomed for any community member who wants to be tested.
Leave a Comment
About the Contributor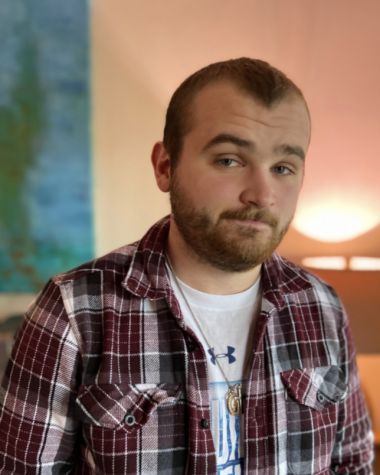 James Tiedemann, Managing Editor
James Tiedemann graduated from Mercy College in the May of 2022. He transferred there after graduating from SUNY Orange with his Associate's Degree in...