2022 Flu Extremely Severe, Flu Shots Still Recommended
The entire world fell victim to the 2020 coronavirus pandemic. While countries were able to make the virus less rampant, this year's flu season is coming on just as strong.
According to new data released by the Center for Disease Control and Prevention (CDC) the United States is currently undergoing the worse spread of the flu since the 2009 H1N1 swine flu. The CDC makes these judgements based on information received regarding doctor visits, hospitalizations, laboratory-confirmed cases, and deaths around the country.
The large sample size also has to do with the flu season starting earlier than most this year. Typically, the flu season goes from October to May, with the winter months being the peak of the season. This year, the flu season began six weeks early, with flu cases ramping up to high levels in September. Many people are already heading to the doctor because of COVID-related symptoms, which may also be a cause for an uptick in flu cases.
Colleen Powers, the Director of Health and Wellness at the Dobbs Ferry Campus, has certainly noticed increased traffic in the health offices this year, but also mentioned that they weren't getting students with the flu.
"We acre certainly seeing an increase in respiratory, cough, and cold complaints. However, we're getting all negative tests so they're simply viral complaints."
Although the health office is getting negative results, she did notice that the complaints they have received from students seem much worse and more severe than in previous years.
When asked if she believes that the COVID-19 pandemic is causing an increase in worrisome students, Powers thinks it's quite the contrary.
"I don't believe that it is driving the increase at all. With the decrease in COVID precautions everywhere, I think people are developing symptoms that they have not had now for three years."
PJ Argiros, a senior student at Mercy College, is one of the many students on campus who has felt the effects of this flu season.
According to Argiros, his symptoms lasted well over two weeks, and the symptoms he endured were "pretty severe." As a student, an athlete at the school, and somebody who is also working part-time, Argiros had many commitments that he had to miss out on over those two weeks.
"I had to miss a bunch of classes. Thankfully, my teachers were very understanding of my condition and didn't make a big deal about me not coming into classes on certain days."
He also mentioned that both his coach, and his boss at work, were more than okay with letting him miss his commitments because of his illness.
"They all understood that I wasn't going to be able to come in for the work that I usually have to do. Everybody has been getting sick lately so they probably didn't want it to spread.
Argiros also mentioned that the symptoms he felt were "pretty severe" including a sore throat, body aches, and fatigue among other things.
The CDC recommends that everyone go and get their annual flu shot to try and prevent the spread of symptoms, while also limiting the symptoms when somebody gets the flu. They also recommend that if you are having flu symptoms, to stay home and rest, and visit a physician if symptoms persist.
If any Mercy College students have the flu, the health department and Powers ask that you call ahead at their phone number located on the Mercy College Health Office webpage on the official school website so they can evaluate you, and isolate yourself from others while flu symptoms persist.
Leave a Comment
About the Contributor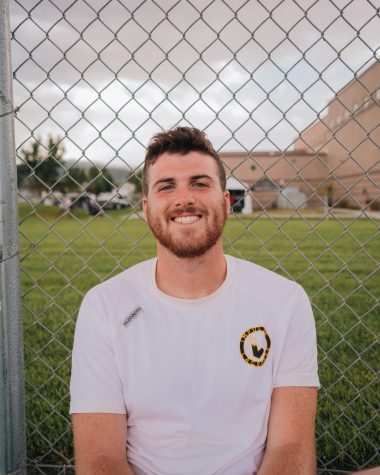 Zack Higgins, Impact Staff
Zack Higgins is a 5th year Media Studies major at Mercy College.  He is a previous student of Salisbury University, Onondaga Community College, and the...