Mics and Bars Live Showcase A Hit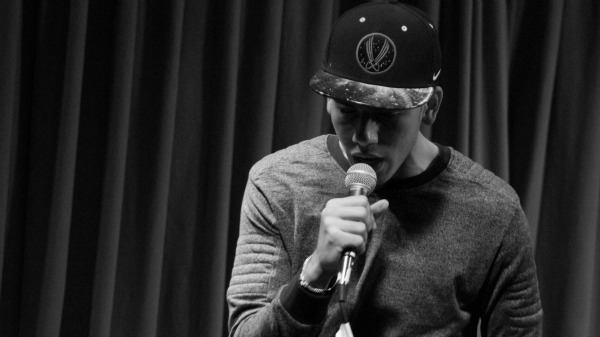 Friday night on the south side of the Mercy College campus sits Victory hall.
A place where most media students take their classes during the middle of the week. But on this Friday night, the television studio is buzzing live with activity.
Student sound board specialists, producers and cameramen zoom around artists waiting their turn to perform.
Click.
Recording is in progress.
Mercy College hosted its first annual Mics and Bars LIVE event on Nov 20. Mics and Bars is a talent showcase that Mercy's Digital 8 or MD8 hosted. Starting at 5 p.m., the first set consisted of Alternative acts and at 8 p.m. the Rap/Hip Hop set consisted of rappers and hip hop artists.
Most of the artists who performed in both sections were either from Mercy College or from the surrounding New York area. Although the turnout was not overwhelming, the performances still packed a punch and resonated with everyone who attended.
Among the audience were parents and performers of those performing and even some Mercy College officials.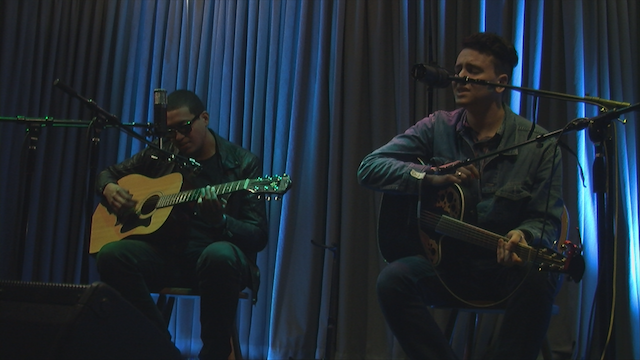 Hotel Pools was formed in Mid- September. Roommates Andy Cedeno and Joe Kansas joined together through their mutual love of songwriting and are both M-Tech majors at Mercy. Faced with many challenges of recording in a hotel room, the duo was able to release their first EP titled The Hampton Tapes just a few weeks ago. The Mics & Bars showcase was their first time performing live together but the two are not new to being in front of a crowd. They were members of different bands respectively before joining together to form their indie rock band that resembles a sound of a Wes Anderson soundtrack. They performed three original songs titled 'Miranda', 'Today', and 'Alpine.'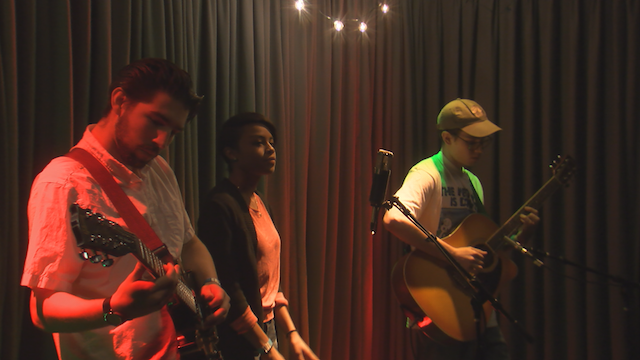 Clean Up on Aisle 3 is a group that formed only three weeks prior to the showcase. The group consists of CJ and Tom who are Music Technology majors and Lauryn, who is a business major. They put their own twist on two of Bob Marley's hit reggae songs 'Stir it Up' and 'No Woman No Cry.' When asked if juggling the group was a challenge, the unanimous answer was no. Music is already heavily integrated into their lives, so the introduction of a performance group was seamless.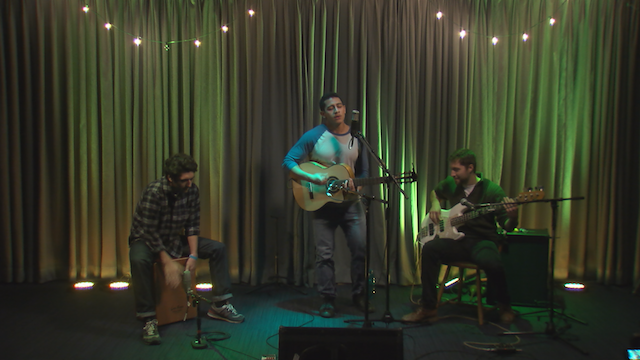 Ivan Polanco is pop/ r&b artist hailing from White Plains, New York. Fitness trainer and college student by day, underground artist by night, Polanco is working hard to make a name for himself.
"Being an underground artist, I'm always looking for a new place to showcase my music." Polanco stated, when asked where he heard about Mercy College's showcase. (He's currently enrolled at Pace University). Polanco's music is a blend of soulful vocals, captivating lyrics and a rhythmic guitar sound that blends along the lines of Ed Sheeran. His most recent album 'Introspection' was released on iTunes in April.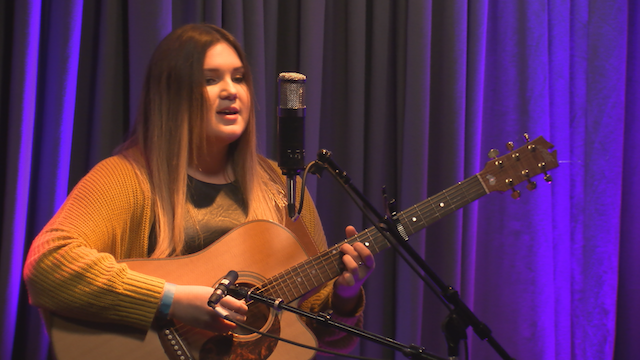 Taylah Cox is an Australian exchange student here at Mercy. She states that she feels right at home here in New York City and that"'everyone here is so nice so far." Cox loves performing and plays piano and guitar. Having been singing and songwriting since she was five years if age, she hopes to stay here in the Big Apple to pursue a career in Music.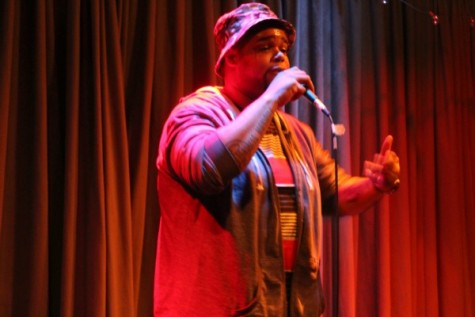 Bigg Shugg is well rounded in what people like most, cooking and music. He's dedicated to everything in which is he is a part, IOA being one of those things. IOA is a hip hop group / recording label that is aiming to convey the true meaning of hip hop. Having lived in ten states so far has helped shape his artistry. He uses the experiences from his travels to transform his music into something that is truly his own.
Khons is an artist who believes in creativity over negativity. Also representing IOA, he hopes to help develop a creative movement in New York. One of his songs 'No Mercy' touches on the subject of when he applied to Mercy College's  Music Technology program and was denied, and the way he felt dealing with rejection. The rejection he says "only made me want to work harder". Khons currently makes his own beats and writes his own lyrics but wants to be described as a simple guy.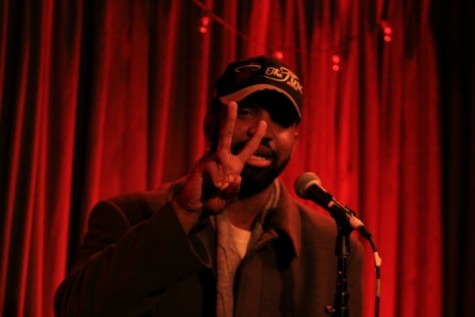 His His stage name is May Thurd, borrowing his stage name from his mother's birthday which he stated is a "very important date." Thurd's goal is to be a voice for those in the world who has trouble expressing themselves. With a voice like Jay-Z and a flow like Logic, May Thurd is someone to look out for. "Once I've changed millions of humans outlooks on life, then I will start being satisfied with my own. Until then, I will keep searching."
Leave a Comment
About the Contributor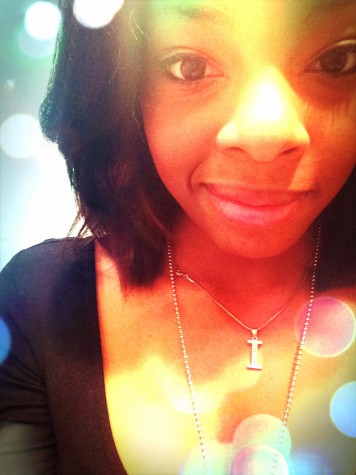 Ihsani Jackson, Staff Writer
Ihsani Jackson, known to most of her friends as Izzy, is a writer, journalist and YouTuber from New York. Fleeting in nature and style, Ihsani wants to...