My Recent Addiction Is Called "Gran Hermano"
Gran Hermano USA or simply Gran Hermano is the spanish-language version of famous reality TV show Big Brother based on an originally Dutch TV series created by producer John de Mol. Gran Hermano follow the same basic concepts of the reality show, in the show a group of people (14) are called house guests that live together in a specially contracted house isolated from the rest of the world. The contestants or house guests are under constant surveillance by in-house television cameras as well as personal audio microphones during their entire stay.
House guests are not allowed to speak over the phone, use the internet or to have any form of interaction with the rest of the world. They have limited money to share among them and have to deal with stressful situation, such as personalities, cultures and believes. The contestants are competing for a $250,000 grand prize, with weekly competitions and adventure plus eliminations in order to determine who will win the show and the money.
This soap opera of the real life is my new addiction and each of the participants will vote between them until the last guest house win the grand prize. The series , which will air for more than 13 weeks and representing more than 100 hours of original content, including a digital platform available 24 hours a day Telemundo.com, so viewers are participants in connected with the house and sometimes wishing to attend events in real time. This is the official adaptation of the international Big Brother format for Hispanic television in the U.S., making the USA, Canada and India, the first countries to have different adaptations of the show based on their language.
I mainly watch the program because of the host, however watching this program can become addictive. Now every moment I watch the show I want to keep watching it. The curiosity that this program reveals in me its incredible. Despite the drama and sexual context showed in the reality, it goes beyond that to see how many people from different personalities shared their stories, sometimes painful stories to create a television format with message and purpose.
Gran Hermano as a reality show is looking for that for a show, and if you are a conserved person then this show might not be for you.
The show premiere was on Sunday January 10, 2016, and will last 13 weeks. The host of the show is Giselle Blondet (My idol) she was the former Nuestra Belleza Latina host aired by Univision.
Here is a video of the brand new "Gran Hermano."
Leave a Comment
About the Contributor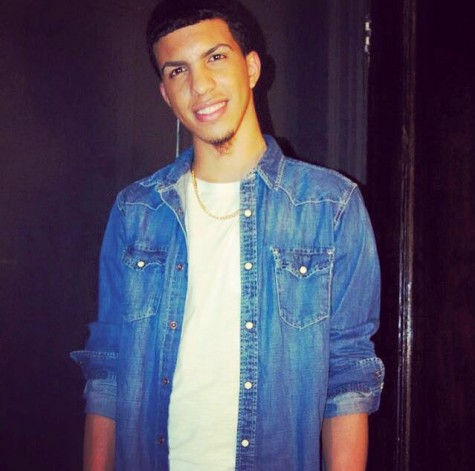 Miguel Gonzalez, Staff Writer
Miguel is a senior majoring in journalism and this is his second year on The Impact. Miguel decided to join such a great paper, because he feels now is...