Martina McBride's Everlasting Tour
"Let Freedom Ring!"
Those were the words sung on stage at the Trump Taj Mahal on Jan. 16 at Atlantic City by country music singer, Martina McBride.
McBride, a country pop singer, has a bit of a crossover sound similar to Shania Twain, and has had a string of major hit singles on the Billboard country charts.
McBride has won Country Music Association's "Female Vocalist of the Year" award four times and Academy of Country Music's "Top Female Vocalist" award three times. She's also a 14-time Grammy Award nominee.
When I first began listening to country music, it was about a year later that I heard of McBride. By me constantly listening to her over and over, it spread throughout. My grandmother enjoyed McBride's version of 'Have Yourself a Merry Christmas,' 'Blue Christmas,' 'White Christmas,'  – pretty much the entire Christmas album.
Although she's closing in on 50 years of age, McBride still has that powerhouse voice that attracts her fans.
McBride fans were in for a treat when they found out some great news mid-April.
Her current tour, Everlasting, was extended through the summer of 2015 and early 2016 due to high demand from fans.
Perhaps, fans believe this tour will last forever as the name of the tour is 'everlasting.'
Entering the Taj Mahal, there were country music fans of all ages waiting to enjoy having the chance to hear McBride perform. And, these people really knew who she was, unlike at the Kellie Pickler concert I went to there last June.
As the country singer walked out on stage and the crowd of people cheered her on, she opened with one of her popular songs, 'When God-Fearin' Women Get The Blues.' Quickly after, McBride spoke to her audience.
"The band and I have had so much fun on this Everlasting tour that we extended it. I really wanted to put together a show that is as visually entertaining as it is musically entertaining and what better place to do so than Atlantic City!"
The tour got its name from McBride's latest album, Everlasting, which was released in 2014. It's McBride's 12th album, and it features covers of soul and R&B classics by artists like Aretha Franklin, Van Morrison, Etta James, and The Supremes.
The tour included a full horn section and three backup singers.
"The addition of the singers and horn section adds a lot of the energy to what we do," McBride said as she introduced the members on stage.
Besides her covers on soul and R&B classics, McBride took some of her hits from the last 22  years and played them with a different style to it. Songs like 'A Broken Wing,' 'This One's for the Girls,' and 'Independence Day,' that brought the audience to their feet and singing.
While McBride is expected to release new music in the coming months, as she announced during the concert, fans were granted something different.
She debuted her new single, 'Reckless.' A great song that makes you want to get on your feet and dance, wishing you had the voice like McBride.
Country music is about hitting home; there's always a song that hits you that you can relate to it fully. And for McBride, there's 'I'm Gonna Love You Through It.'
'I'm Gonna Love You Through It' is a song about a husband and wife, that the wife is battling breast cancer – a song that gives hope and positive messages.
In an interview with Country Weekly, McBride stated that even though she's never lost anyone close to her to breast cancer, she thinks about her husband through the chorus that says, "When you're weak, I'll be strong."
It's a powerful message and it's something that is beautiful. The first time I ever heard the song was around the time my grandmother was in her final stages.
My grandmother did not have breast cancer, but she was sick with septic shock. She suffered a lot and the chorus, like McBride said, "When you're weak, I'll be strong," reminds me of my grandfather when my grandmother was sick.
Despite what she was going through, he still loved her through it all. And, it's also another sense that the rest of the family hung together and was just as strong the same way.
There's always a way for someone to relate to a song, and as McBride sang it, a few audience members stood up, and there was for sure, not a dry in there. Once the song ended, a lot of people started to leave and McBride was only into her eighth song.
After a few covers more covers, McBride broke out with her more famous songs such as 'This One's For The Girls,' 'Concrete Angel,' 'Broken Wing,' and 'Independence Day.'
'Independence Day' was the first country song to ever be about domestic violence and the awareness. It's a song that once you hear it, you can't stop singing it (which is exactly what happened on the car ride home).
After 22 songs, McBride came out for an encore to sing 'Son of a Preacher Man,' which was the exact moment I was in front of the stage!
It was a horror scene trying to get out of the arena and then waiting for 20 minutes in the cold. McBride's body guard told everyone outside on the Atlantic City S. Pennsylvania Avenue to line up in a straight line and the country icon would be out momentarily.
Of course, I was the first one to be on the line – I had no time to even think. 
I told her how well I loved her voice and her music and thanked her for an amazing show, but I couldn't find the words to tell her how my grandmother enjoyed her music too, because when I tried, I came real close to tears, as well as my mom.
After meeting her, I must say, I was sort of on cloud nine. I mean, who wouldn't be? Meeting a country icon like McBride is something on every country music fanatic's bucket list. And that's one thing I can scratch off!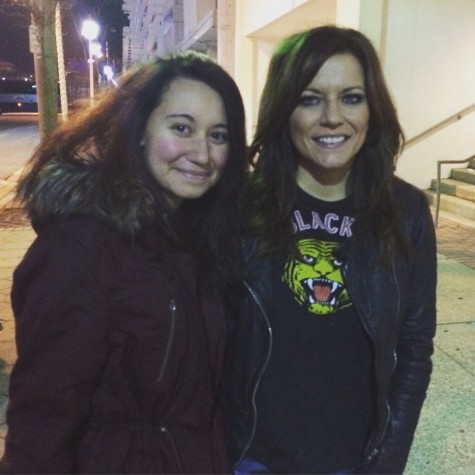 Leave a Comment
About the Contributor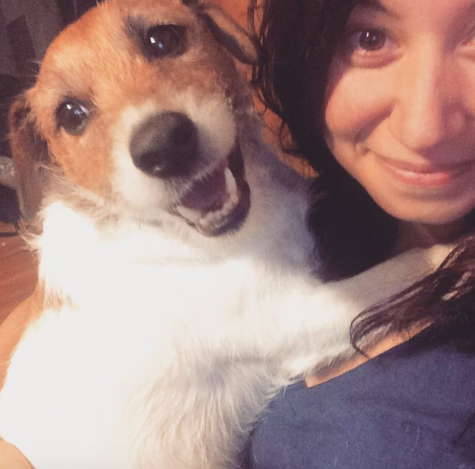 Kayla Simas, Managing Editor
Kayla Simas is a Journalism major at Mercy College. She's from the forgotten borough of New York - Staten Island. She's an avid coffee drinker and enjoys...