17th Annual International Film Festival To Take Place In April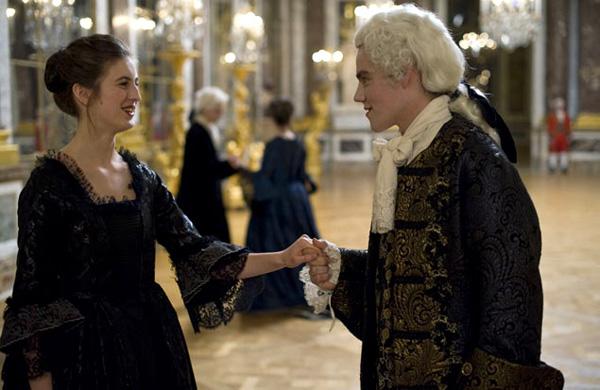 American movies and films are fairly popular around the world. The great action adventures, the romantic comedies, dramas, thrillers, as well as horror. All these genres have a great theme and plot-line, but do these movies make a certain impact on one once they walk out of the theater? Do people take time to discuss and think about what they just saw?
International films are similar but usually have a certain impact on people due to their serious tones.  The 17th annual Mercy College International Film Festival seeks out these types of films and usually picks films with a similar recurring theme.
This year's theme is music and power. Each film has its own story with different actors, but the theme is universal and the message is the same in the end. Not all of the international films make it to the United States, but these films do win awards in different countries, whether it is in their native country or around the world.
This event will be held on April 12 to April 15 in the Main Lecture Hall.
Every year the selection committee changes the theme as well as the type of film they show to the Mercy College community.
"We like to choose films that show a lot of interest in other countries as well as the ones that have won awards in the States," said Kreger.
At the end of each film every night, there will be a question and answer panel with different guest speakers.
The different guest speakers lined up are Dr. Jude Aguwa, professor of religion; Dr. Maureen MacLeod, assistant professor of history; Stephen Ward, associate professor of music technology, as well as Adam Staub Summers, board certified music therapist at the Children's Hospital at Montefiore.
Dr. Ellen Kreger, a professor in the school of liberal arts at Mercy College, has hosted the event for about 6 years.
"Our goal is to bring together the people from the Mercy community and surrounding communities to see films from different cultures and have the chance to explore those films in a scholarly environment," said Kreger.
The reason the Mercy College Film Festival selection committee chooses these types of films is because they want everyone to have a chance to explore these films in a scholarly manner as well as enjoy them personally. The films that were chosen for this year's festival are Timbuktu, Mozart's Sister, Blancanieves, and Gabrielle.
Each film has a specific community or person that the director chooses to focus on. For example in Timbuktu, a French-Mauritanian drama, released in 2014, the director Abderrahmane Sissako, focuses on a family of a cattle herder, Kidane, and his family and how their peaceful life is ruined by religious jihadists who are determined to take control of everyone's faith.
"These are films we feel everyone will be excited to watch, since we are not used to these kinds of films," said Kreger.
In this film, mostly anything that people enjoy is banned such as music, laughter, cigarettes, and even soccer. Throughout this film the director shows reactions from the Islamist people to the ruling of the Jihadists, which they view as absurd and ridiculous.
This film won the Prize of the Ecumenical Jury and the François Chalais Prize at Cannes. It was nominated for the Academy Award for Best Foreign Language Film at the 87th Academy Awards, and has been nominated for the BAFTA Award for Best Film Not in the English Language at the 69th British Academy Film Awards.
The film for the next night is Mozart's Sister. This period film is a French drama written and directed by René Féret, released in 2010.
This movie has a powerful message about the futility of girl power in 18th century Europe. Young Mozart's sister, who was four and a half years older than he was, was highly gifted musically, but was turned down because she was a female.
This film shows how in the 18th century women were treated differently and how they were not able to do what they like. This movie explores the difficult path that Maria Anna Mozart went through just to prove that she could be as amazing and as talented as her younger brother Wolfgang Mozart. Throughout the film she shows how talented she truly is.
The next night's film is Blancanieves, a 2012 Spanish black-and-white silent fantasy drama film that was written and directed by Pablo Berger. It is based on the fairy tale Snow White by the Brothers Grimm.
It may be a silent film, but the music fits it so well that no words are needed. The music is beautifully executed. The music makes up for the dialogue in this beautifully directed silent film.
This film defines the theme of this years International Film Festival. The music follows the flow of the actions of the characters.
The director has put an interesting spin on the film by making the setting in the 1920s in Seville and focuses on a female bullfighter.
This film won the Special Jury Prize and an ex-aequo Best Actress "Silver Shell" Award for Macarena García at the 2012 San Sebastián International Film Festival It was also nominated in every category for which it was eligible for at the 27th Goya Awards, winning ten Goya Awards, including the Best Film.
The last film is Gabrielle, a Canadian drama film directed by Louise Archambault. In the film a woman by the name of Gabrielle has Williams Syndrome. (WS), a genetic condition that is present at birth and can affect anyone. It is characterized by medical problems, including cardiovascular disease, developmental delays, and learning disabilities. These often occur side by side with striking verbal abilities, highly social personalities and an affinity for music, according to the Williams Syndrome Association. Gabrielle has a love for music and within the film she falls in love with a choir member for the first time while preparing for an important concert.
What is extremely unique and amazing about this particular film is that the woman portraying Gabrielle actually has Williams Syndrome and is part of a small choir for developmentally disabled people.
Gabrielle shows how music can bring people together and make people fall in love with one another. It is a touching film about how any two people can fall in love with the power of music.
It was screened in the Special Presentation section at the 2013 Toronto International Film Festival. The film was first shown at the Locarno International Film Festival on August 12, 2013 where it won the Audience Award.
"We hope that these films will spark a learning experience in the students," said Kreger.
Come join the Mercy College community and experience the magical world of film and embark on a journey of a lifetime with these amazing international films.
Leave a Comment
About the Contributor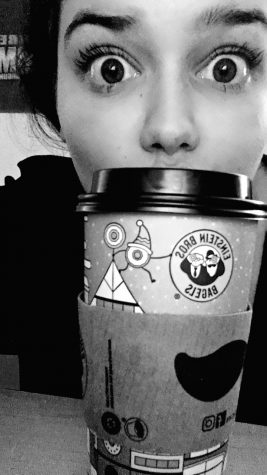 Weronika Raczek, Digital News Editor
Weronika is majoring in Media Studies/Radio and Television Production at Mercy College.

Her hobbies are obsessing over television shows, mainly Supernatural...