Netflix Backs Scorsese's "The Irishman," Marks Shift in Landscape of Film
Earlier this month, news of Martin Scorsese's most recent film endeavor, "The Irishman," being picked up by streaming service Netflix began to circulate. The film, that has tentatively been in development since 2008, is based on the Charles Brandt memoir, "I Heard You Paint Houses," which recounts the story of mob hitman Frank Sheeran's deathbed confession of being involved in the elimination of Jimmy Hoffa.
This film would mark the first collaboration between Scorsese and Robert Deniro in 20 years. Soon after being picked up by Netflix, the budget for the film grew from an already sizeable $100 million to $125 million.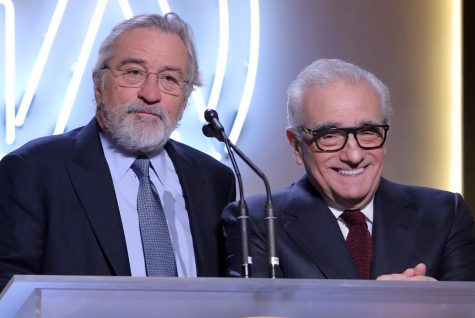 The collaboration will undoubtedly be a successful endeavor for both Scorsese and the streaming service. Netflix has by now, amassed over 86 million subscribers internationally, and attributes its most recent surge in users to "excitement around Netflix original content," according to CNNtech.com. Annually, Netflix spends billions on producing original content to attract customers. For this reason, backing Scorsese's film is a strategic move for Netflix.
Previous success with original series like "Stranger Things," "Narcos," and "Orange Is the New Black," as well as stand-up specials with star comedians like Louis CK and Aziz Ansari, have all contributed to the growing loyalty of Netflix users. Since the streaming service's creation in 1997, Netflix has worked to evolve their brand image so that original content is the main focus of their production output.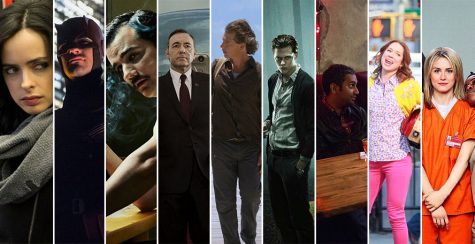 An article from Indiewire supports that both veterans (like Scorsese) and newcomers to the film industry benefit from the flexibility, budget, and audience of Netflix's resources. Newcomers gain invaluable access to a massive market of viewers, and veterans gain the flexibility and budget needed to support production costs of their more ambitious projects.
As streaming services like Netflix, Amazon and Hulu grow in subscribers, and continue to produce successful original content, it is important for professionals in the film industry to begin to take these platforms seriously. The movies that gain widespread viewing at major multiplexes are only a minuscule fraction of what is being produced within the film world. This is why, according to Indiewire, "film festivals remain vital focal points for uncovering hidden gems and boundary-pushing creativity that would never succeed in the marketplace."
USA Today
It's no secret that they way viewers are consuming media has evolved, and it will continues to evolve rapidly in this digital age. The film industry would be wise to accept this fact and begin working to incorporate these newer models into the bigger picture of the film world. This means allowing and encouraging original content from streaming services to be entered into film festivals so that they have access to a broader audience that can in turn influence the possibility of being nominated for more prestigious awards.
Film festivals like Sundance and the Tribeca Film Festival showcase hundreds of independent projects each year, and streaming services often pick up a handful of these films to add to their menu of instantaneous availability. For first time filmmakers and independent film houses, this is a huge deal. Streaming services are providing independent filmmakers with the opportunity to have their work be seen on an incredible scale. Film festivals themselves give the same opportunities for broadening their audience, but nowhere near as close as to the globally expanded market that a streaming site like Netflix could provide.
This year, Netflix has acquired more than 10 films from Sundance alone, that will be available for users to stream at various release dates throughout the upcoming months. Though some may disagree, the current model for streaming services works complimentarily to the film industry. It encourages filmmakers by giving them alternative options for their projects to be produced, and promotes creative thinking within the cinema world. It also creates competition within the market.
As it stands now, Netflix, Amazon and Hulu are all competing for viewers, and the more engaging, and innovative original programming that they create, the more of a commodity they are in the eyes of potential subscribers. This means that viewers get to reap the rewards of the healthy competition and more films that highlight different perspectives of the human experience become available.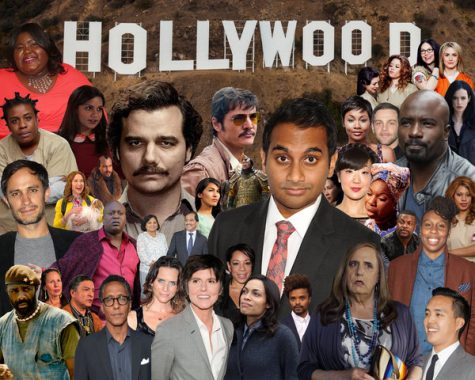 Creating this space for diversity within the film industry is also an extremely relevant and notable highlight that has been a priority for this new platform. After last year's "Oscar's So White" debacle, and a with a mainstream television universe that is still primarily comprised of straight white characters, companies like Netflix are becoming vanguards in the industry.
Jayson Jackson, a producer on the Netflix documentary, "What Happened, Miss Simone?" agreed with the notion that streaming services are more concerned with artistry than what programming should or shouldn't look like. "They're seemingly not confined to [this idea of] 'We have to put what we think are bankable film stars in it,'" he explained to Huffington Post.
Diversity in programming from streaming sites creates a trickle down affect that will work toward normalizing and encouraging similar practices in the more mainstream film and television world. If Netflix and other sites continue their streak of success with their diverse and varied original content, this will hopefully encourage major movie studios to realize diversity is not that much of a risk. Then, in the future, we could see less and less instances of the "Oscars So White" scenario.
Taking all this into account, it is clear that streaming services have created a new world within the film industry. These sites will likely continue to dominate the market and hopefully influence the future of mainstream filmmaking as well.
Leave a Comment
About the Contributor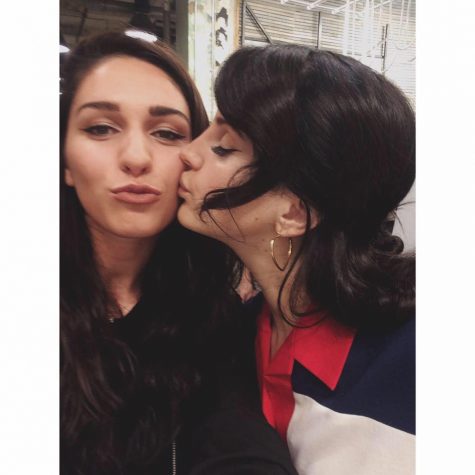 Nora-Grayce Orosz, Former Managing Editor
Nora-Grayce is a journalism major from Yonkers. She's a music and pop culture addict who lives for festivals and food. In her spare time she can be found...