Esports Booming Rise and New Esports Arena in Westchester County
Esports has grown into a global juggernaut over the last few years. No longer are gaming tournaments relegated to the back of comic book stores and card shops. They are now selling out iconic stadiums and venues like the Barclays Center in Brooklyn and Madison Square Garden in New York City. Games such as Fortnite, Super Smash Bros., Dragon Ball FighterZ, and League of Legends have shifted the gaming narrative from casual gaming experience to a competitive one.
One that can and may come with compensation and even a profession.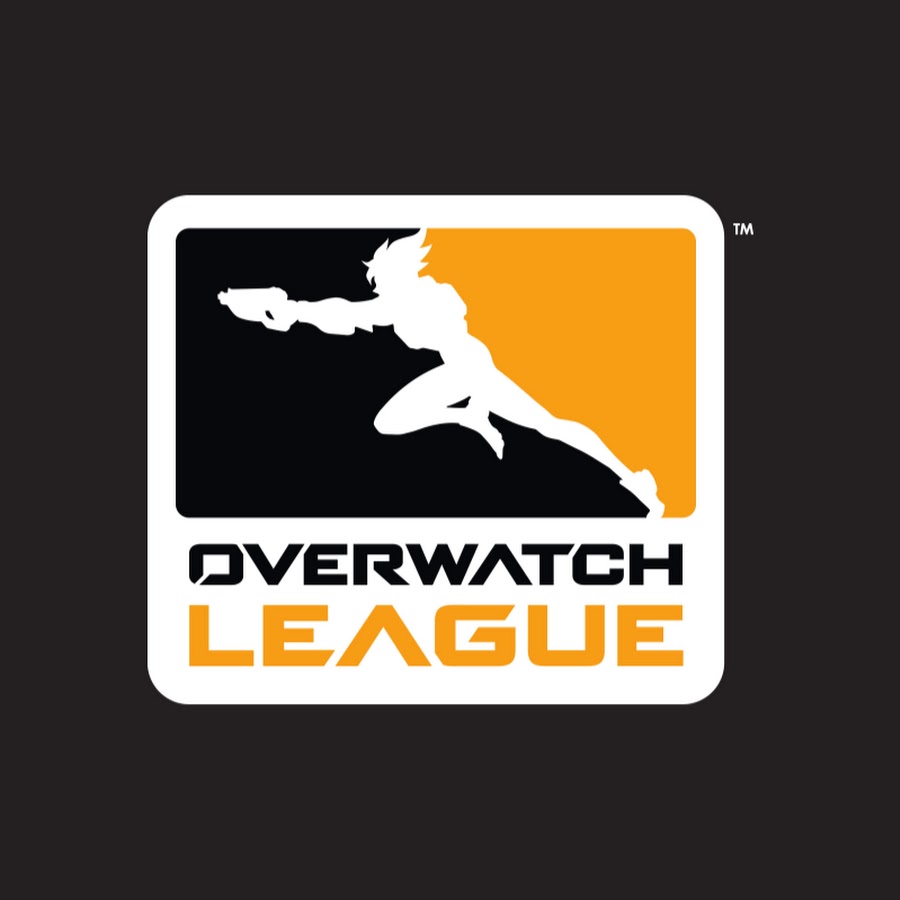 Traditional sports clubs and teams like The New York Mets of the MLB and Paris Saint-Germain of the French Ligue 1 have literally bought into this growing industry. Back in July 2017, Mets Chief operating officer Jeff Wilpon and owner of the NFL's New England Patriots Robert Kraft among other owners bought into the fairly new competitive Overwatch League. The professional esports league of team-based multiplayer first-person shooter video game Overwatch with its inaugural season being just last year in 2018. Each buy-in was worth a reported 20 million dollars.
The demand for esports and competitive gaming is so high that dedicated esports arenas have been established. Such as the Esports Arena in Santa Ana, California and Esports Stadium in Arlington, Texas. While it will not be in front of thousands, tons of smaller venues and lounges litter the U.S. for gamers to hone, perfect, and showcase their skills. There is even one such lounge a close proximity to Mercy.
***
Encore Esports opened its doors back in late April 2018 and is located at 538 Main Street in New Rochelle, New York. The "hole in the wall" aesthetic may seem to deter gamers at first. However, after walking up the one flight of stairs to get to the second floor the lounge is located the walls begin to ease the possible suspicious gamer. Logos of various gaming franchises, companies, and characters decorate the half white half blue walls. After taking one step in and being welcomed by the dimly lit blue neon lights and helpful, and not so helpful, banter amongst gamers, all suspicion is gone.
The 3,600 square foot lounge is open seven days a week (3 p.m. to 2 a.m.) and boasts enough high-tech equipment that would even make Elon Musk blush. Players can game or socialize at one of the 15 different couch stations scattered across the lounge which all come equipped with their own individual consoles. A Nintendo Switch, an Xbox One, and PlayStation 4, as well as a 24-inch flat-screen TV, are included with each station. In addition to the couch stations, there are 20 high-powered desktop (1070 graphics cards with i777 processors) computers set across three rows for PC gaming to ensure plenty of competitive gaming variety.
Before Encore Esports even came into existence, owner and manager Govinda Raghubar and Ryan O'Hara, respectively, were no strangers to the world of competitive gaming.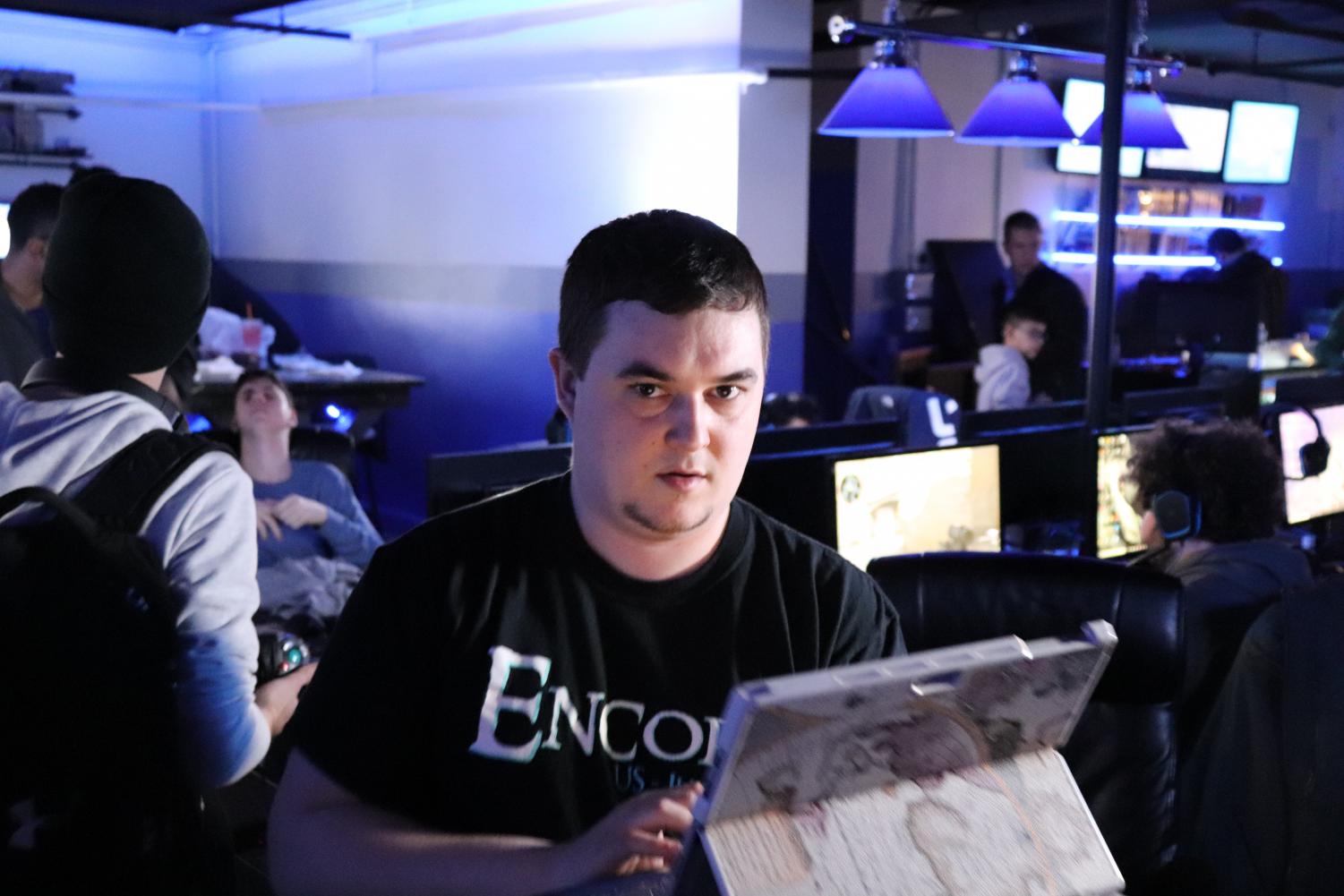 "Both Govinda and I were part of a U.S. top 10 raiding guild in World of Warcraft," said the 28-year-old Worchester Polytechnic Institute graduate O'Hara. A competitive guild for the widely popular massively-multiplayer online role-playing game. "Drilago" (Raghubar) and "Merrosextius" (O'Hara) guild, appropriately named encore, peaked to fifth in the U.S twice in 2017. March 1, and once again on August 18.
O'Hara is also the tech-savvy of the two. "Any electrical and technical thing in here was 99 percent done by me," said O'Hara with a slight grin on his face with his black Encore Esports t-shirt on. O'Hara also built all 20 PCs.
***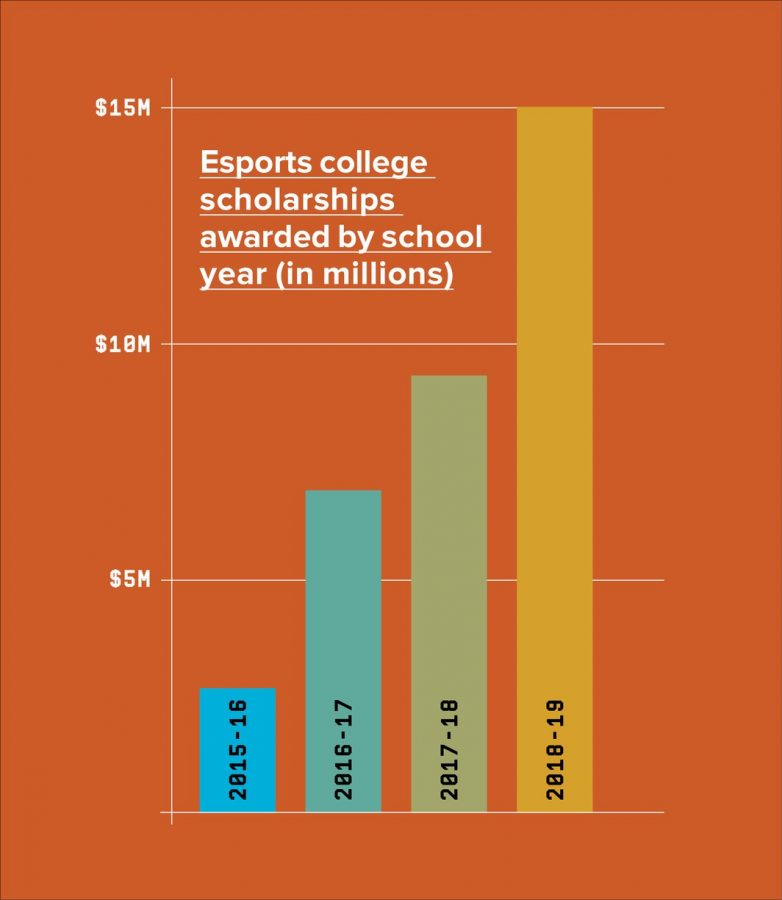 According to the National Organization of Collegiate Esports, $15 million were awarded in esports college scholarships for the 2018-2019 academic year. With each scholarship baring student receiving an average of $4,800 in tuition awards a year. Scholarships were given to roughly 200 high school students.
"We offer $1,000 scholarships for fighting games, but are looking to heavily expand on that," said the 26-year-old owner of Encore Esports Raghubar. What Encore may lack in financial backing, they more than compensate with their time and dedication.
Raghubar and O'Hara have done school fundraiser and work with New Rochelle Public High School essentially pro-bono. Raghubar, a former ultimate frisbee coach at the school for six years, and O'Hara, a teacher in Boston for four years, know a thing or two about working with students.
Video game developer and publisher Blizzard may be responsible for the $15 million awarded in scholarships. "They have dumped money in college esports," mentioned O'Hara. Since 2018, Over 60 colleges and universities, and counting have a varsity esports organization.
***
Encore Esports set out to "host great events as well as develop this exceptionally talented and passionate community that we call family," according to the company's mission statement on their website. With Encore hosting a different gaming event each and every day of the week, it is safe to say Roghubar and O'Hara are living up to their mission statement.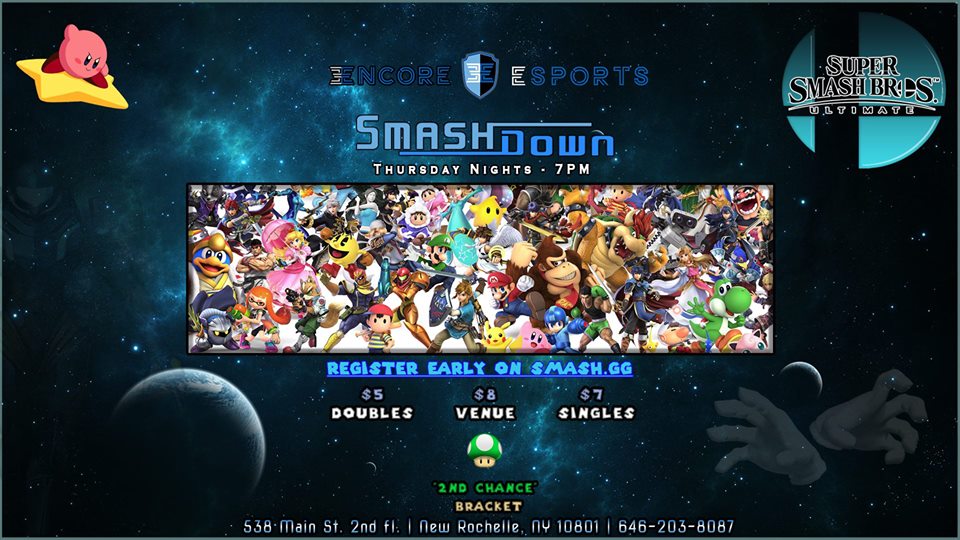 Thursday nights are reserved for their Super Smash Bros. Ultimate tournament named "Smash Down." Today was their 42nd iteration. Ultimate is the fifth, and latest, installment of Nintendo's premier fighting franchise which released on Dec. 7, 2018.
The second installment of the series Super Smash Bros. Melee tournament is also played at Encore. On Monday's. Melee was released nearly 20 years ago now back in 2001 and is still relevant to this day; Crazy. Both these, as well as all other tournaments, are live streamed on Encore's Twitch channel.
Gamers of all shapes, sizes, ages, ethnicities, and gender slowly began to fill up the dimly lit lounge just prior to 6 p.m. When registration for the tournament began. Entry fees are also quite fair. The venue fee is a flat eight dollars. Entry into the singles tournament is $7 and entry into the doubles is $5. Even if one is not going to compete in "tourney" as the gamers refer to it most of the time, there are memberships and passes if a gamer is just looking for a place to game. Some in attendance were off to the side playing Apex Legends and Counter-Strike: Global Offensive among other games.
Encore also host birthday parties in the afternoon. Before the lounge technically opens, however, a last minute kids party surprised the staff and the party was also present at the time of the tournament.
"This is the first time I have ever seen a stroller in here," said Raghubar as he was checking-in contestants for the tournament.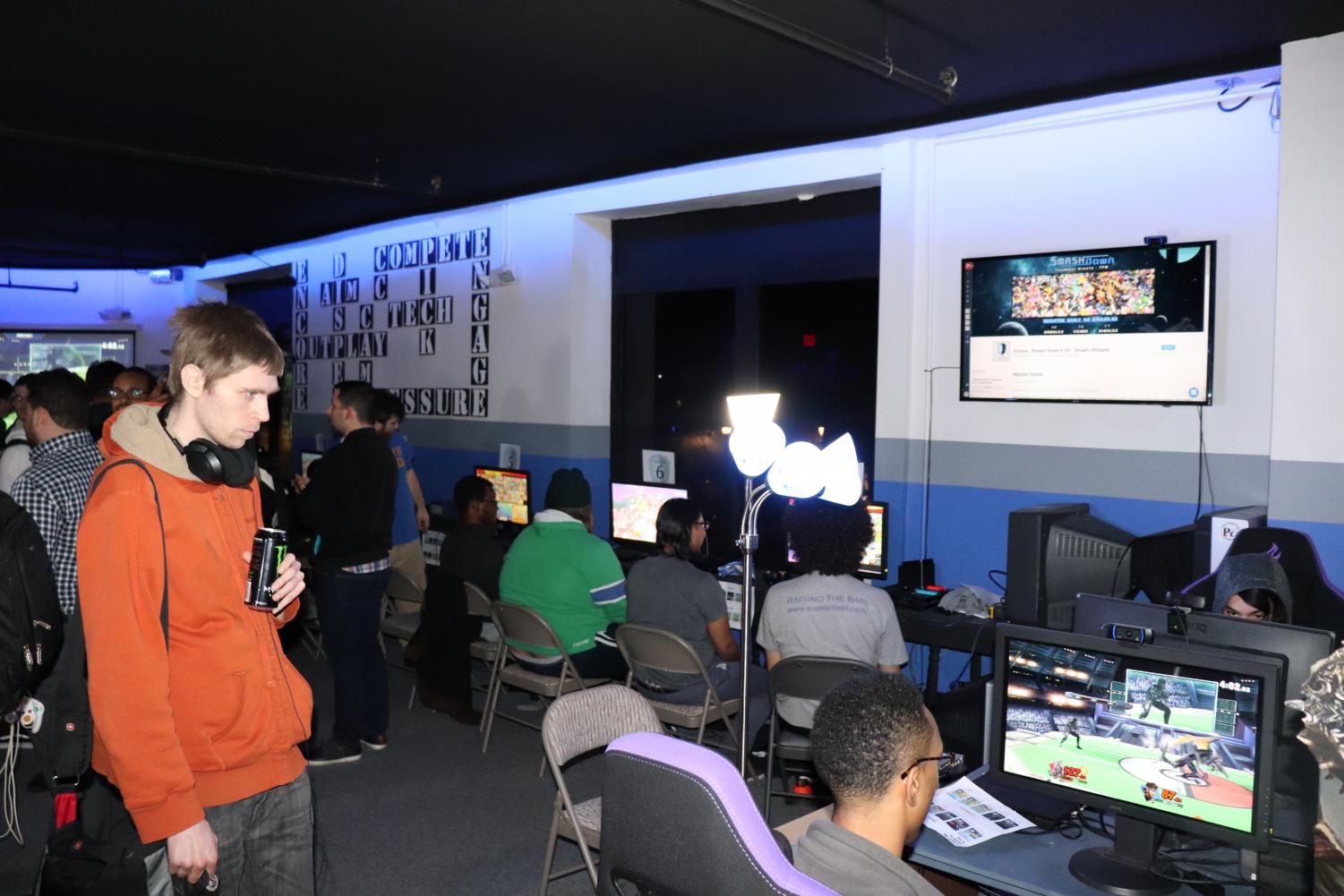 Nearly 50 gamers in total registered for the singles tournament. A bit more than average as they get "no less than 40 participants a week," according to O'Hara. Some familiar faces to Encore and others, or what they call "fresh faces."
"My friend mentioned Encore to me and decided to go myself. He is not here tonight unfortunately but let us see how I do," said Matthew Whittaker, a 22-year-old information technology worker in New York City. It was "SkilledROY," his Gamertag, first event at Encore.
The pretenders began being weeded out by the contenders once "tourney" started. The once large bracket quickly shrink and only the best of the best at the lounge remaining.
When players are eliminated from a tournament, they either stick around to see who wins, play unofficial (friendly) matches with others at the venue, or leave. Encore Esports, however, gives players a second chance, literally, as well as a chance to save some dough. The second chance bracket is where all eliminated contestants participate in a round robin bracket where the winner does not receive prize money. They are instead awarded a waived venue fee the next week, or time, they participate in a tournament.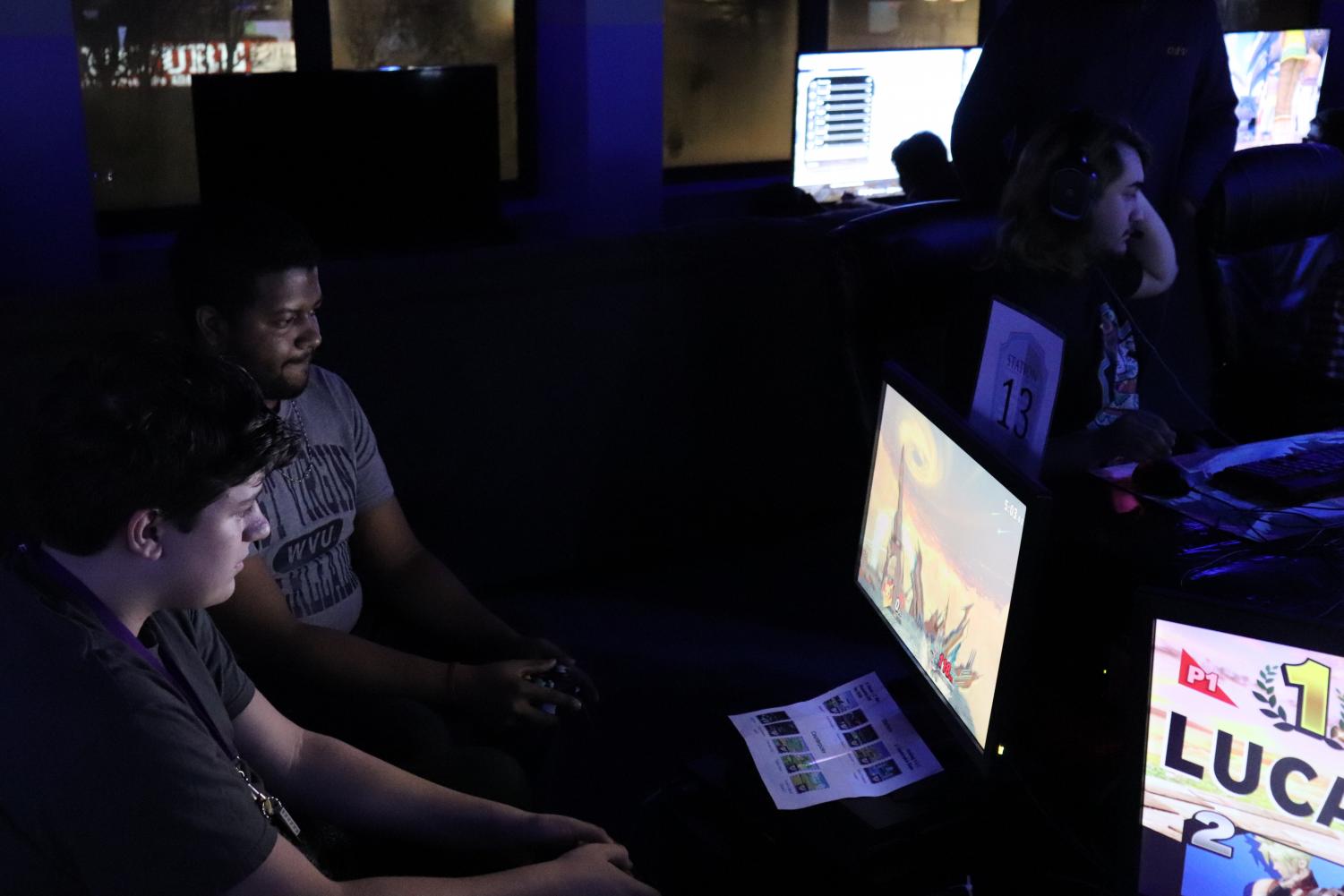 "Players in this bracket at the very least ensure themselves a minimum of six games played for the night. Not too bad for $15," said O'Hara as he called out contestants for their first-round matchups.
"SkilledROY" would win his first-round matchup, but had to disqualify himself. His greatest enemy tonight was not anybody at the lounge but was time.
"I have work tomorrow. Not one that gets pay to play video games all day. Yet," said the Fordham graduate.
Another first that night, a father and son reached the finals of the knockout bracket. "Luxray" faced off against his son "7ate9."A competitive match that went down to the final game, saw father best son.
No "passing of the torch" to be had tonight.
"I got to play with my son in a final and hey, I saved a few bucks in doing so. We are both the winners tonight," said "Luxray." His son proudly by his side.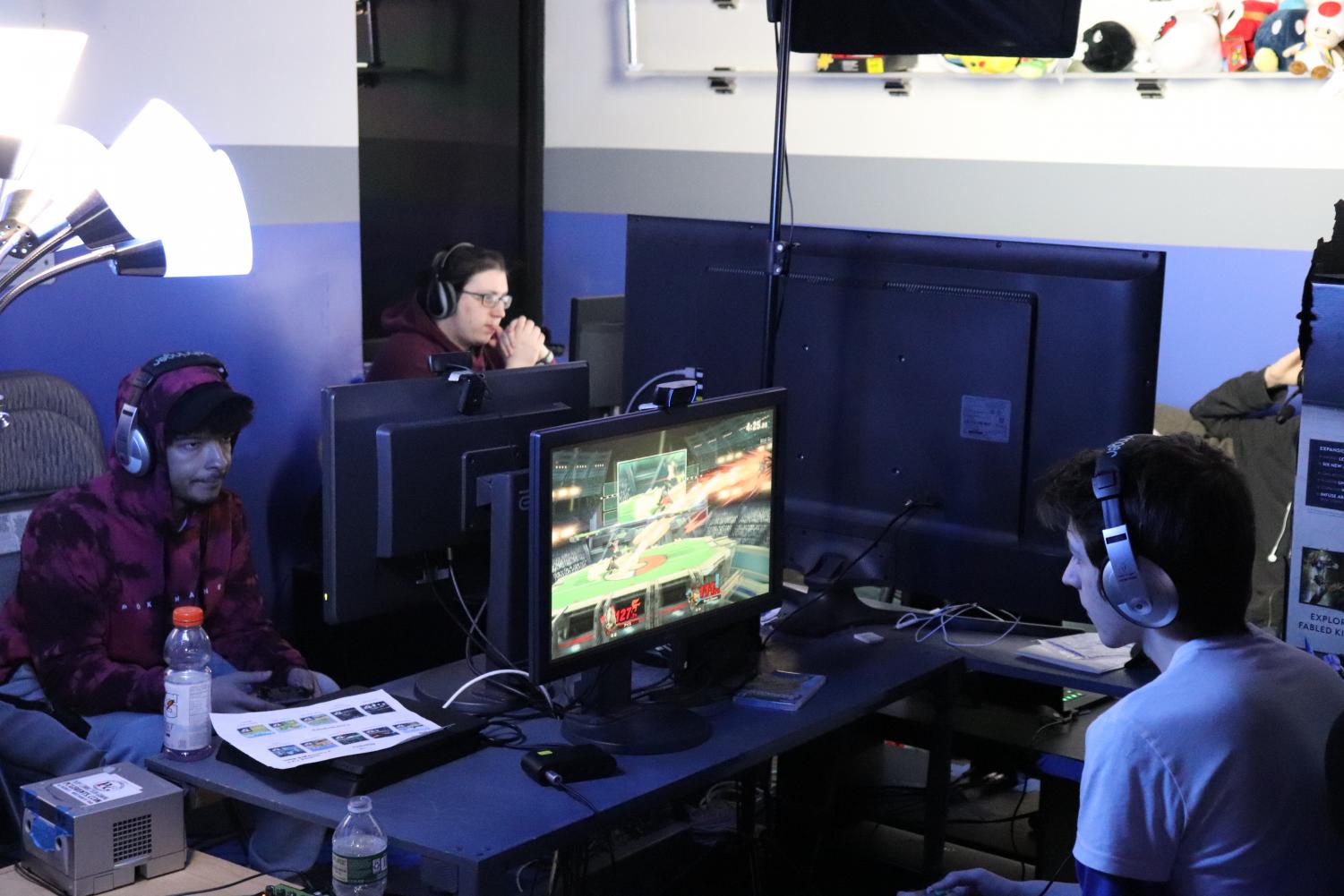 The field narrowed down to two. This is it one more game separates these gamers from a $198 prize and bragging rights for the week. Winners are awarded 60 percent of the total pot. "Wraith" would come out of the winner's bracket to face "Ice" coming out of loser's bracket. Back and forth they went. After a grueling match, it all came down to the final game. Winner takes all. As if the tension could not get any higher it came down to the final stock and after one last mistake,  and we had a winner.
"Wraith" took home first prize.
"I look to defend my crown next week," he said after roaring out a victorious yell.
It appears that all those nights spent burning the midnight oil can finally pay off…  literally. A new era of "jock" is upon us. Instead, these jocks trade in the letterman jacket, football, and helmet for a controller, a headset, and thumb grips. Venues such as Encore Esports have finally given this new wave of jocks a home to hone, master, and showcase their skills.
"If anything we have seen the need for esports lounges like Encore, " said both Raghubar and O'Hara. "We have been open not even a full year yet and we continue to grow daily it seems,"
For the latest on tournament information and much more, follow Encore Esports on Facebook, Twitter, and Instagram.
Leave a Comment
About the Contributor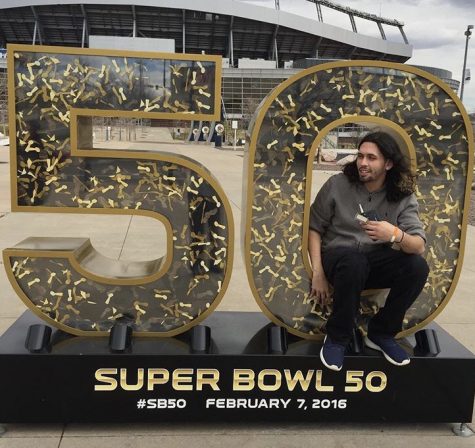 Brian Pineiro, Impact Staff
Brian Pineiro is a senior... finally. After a brief hiatus, Brian is back and more determined than ever to pursue his degree in Media Studies. This does...