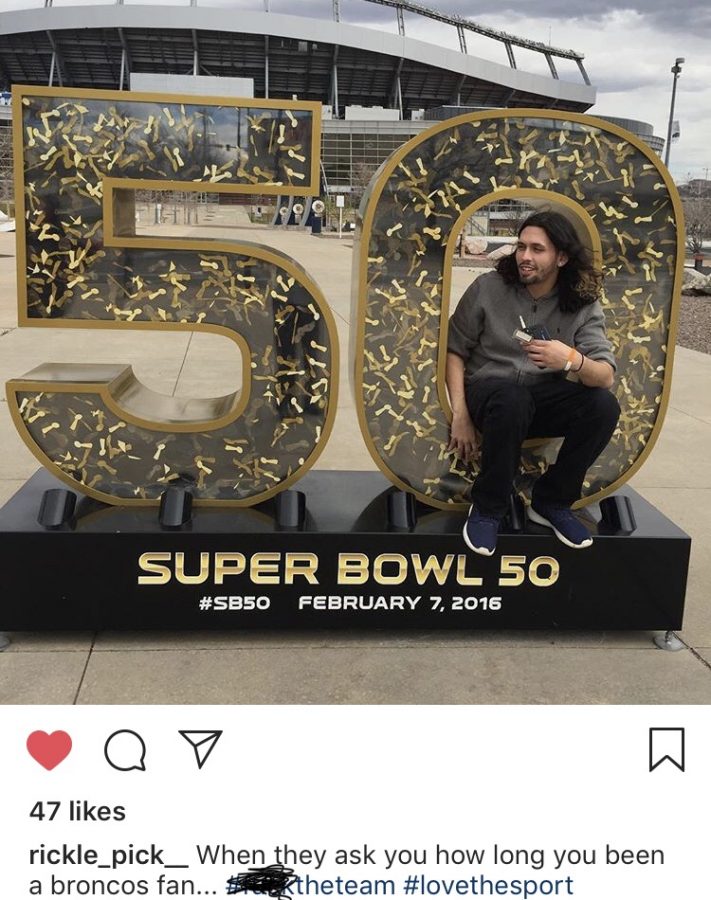 Brian Pineiro is a senior... finally. After a brief hiatus, Brian is back and more determined than ever to pursue his degree in Media Studies. This does not mean that Brian has not been keeping busy during his time away. Avid sports and video game fans, one could catch him frequenting many MLS or MLB matches supporting his hometown teams New York City Football Club and the New York Yankees. If he is not at a game, however, you can probably find him somewhere in a Fortnite lobby where he recently got his 100th Victory Royale.
He writes a column titled
Brian's Banter.
He can be reached at...
[email protected]
Brian Pineiro, Impact Staff
May 08, 2019

The Impact Says Farewell to its 2019 Seniors

(Story)

May 07, 2019

Pitch Perfect? The State of Soccer in the U.S.A.

(Story)

Apr 26, 2019

What Really Grinds My Gears

(Story)

Apr 23, 2019

The Street Art of War

(Story)

Apr 12, 2019

Why Fortnite's v8.20 Content Update Was Great

(Story)

Apr 03, 2019

From Gaming In His Office To Law Office

(Story)

Apr 01, 2019

Alumni Draws Path To Animation on Spider-Man: Into the Spider-Verse

(Story)

Mar 20, 2019

Surviving Struggles To Graduation

(Story)

Mar 15, 2019

ConciURGE: Tales of a NYC Doorman

(Story)

Mar 01, 2019

The Wrong Way to Use Chocolate Syrup

(Story)

Feb 22, 2019

Apex Legends is Not The Battle Royale For Me

(Story)

Feb 20, 2019

Esports Booming Rise and New Esports Arena in Westchester County

(Story)

Feb 15, 2019

Playing Pokémon GO on Campus

(Story)

Feb 08, 2019

Is Julian Edelman a Hall of Famer?

(Story)

Feb 01, 2019

The Three Man Tennis Show

(Story)

Jan 31, 2019

How to get Competitive Pokémon in Pokémon: Let's Go

(Story)

Jan 25, 2019

My Obsession With The New "Fyre" Documentaries

(Story)

Dec 12, 2018

Video Games: The Past, Present, and Future

(Story)

Dec 06, 2018

Top 5 Ways to Ruin A Championship Worthy Season

(Story)

Dec 05, 2018

SOTA Hosts First Paint and Pizza Event For Fundraiser

(Story)

Nov 19, 2018

Tip Season Has Arrived

(Story)

Nov 12, 2018

My Doorman Origin Story: Part II

(Story)

Nov 07, 2018

Horror Lit in Westchester

(Story)

Nov 06, 2018

Paranormal Activity In Yonkers and Westchester

(Story)

Nov 05, 2018

Play Video Games. It Will Keep You Young.

(Story)

Nov 05, 2018

My Doorman Origin Story: Part I

(Story)

Oct 31, 2018

Happy Halloween From the Building!

(Story)

Oct 22, 2018

The Super-useless Man

(Story)

Oct 15, 2018

Party Time in The Building

(Story)

Oct 08, 2018

The Overnight Shift

(Story)

Oct 04, 2018

Maturity in the University

(Story)

Oct 01, 2018

The Afternoon/Evening Shift

(Story)

Sep 24, 2018

The Morning Shift

(Story)

Sep 16, 2018

The Daily Commute

(Story)