The Murder That Turned Heads Everywhere Is Now A Hulu Original Series
WARNING: SPOILERS AHEAD
It was the night of Jun.14, 2015 when Dee Dee Blanchard was brutally murdered, and her daughter Gypsy Rose who was believed to be ill was thought to be missing. What happened next was something that nobody expected to occur. Gypsy Rose planned her mother's murder and her then-boyfriend, Nicholas Godejohn, executed the murder.
It was believed that Dee Dee Blanchard was a victim of Munchausen Syndrome by Proxy. According to the University of Michigan Health organization, this is is a mental illness in which a caregiver makes up or causes an illness or injury in a person under their care. Also, it is said that they do so to get attention and are even willing to undergo painful or risky operations, according to the Newport Academy.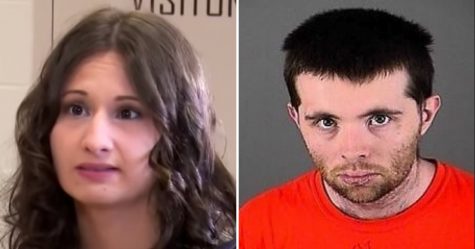 Gypsy was treated as if she was ill since childhood and Dee Dee kept her in a wheelchair most of her life, despite having full mobility. The case that turned heads everywhere was recently turned into a Hulu original series titled "The Act" starring Joey King as Gypsy Rose, and Patricia Arquette as Dee Dee Blanchard.
Here's the breakdown of every episode released so far.
The first two episodes of the series began streaming back to back on March 20. In the first two episodes, The opening scene is when Mel and her daughter Lacey, the neighbors of Gypsy and Dee Dee discover some weird posts on Dee Dee's Facebook page and go to check in to see if everything is okay. We also hear Lacey on the phone with the police describing what the posts said and Mel going inside the house of the Blanchard's, then we cut to a few years prior to when this all occurred. Next, we meet Gypsy Rose and her mother Dee Dee during the opening scene of the series while they are being interviewed by a local news station about their house that was specifically made by habitat for humanity to tend to Gypsy's needs. This is when Gypsy also befriends her neighbor from across the street, Lacey, much to Dee Dee's dismay.
The neighbors think that Gypsy really does have all of these health conditions, but this is also the episode where Gypsy Rose discovers that she does not need her wheelchair and she can actually walk. Gypsy also begins to lose her teeth due to secretly indulging in products with high amounts of sugar, after learning she never had a sugar allergy. She winds up having to get them all extracted since this is what her mother thinks is best for her. By the end of the episode, Gypsy eats sugar at a welcome to the neighborhood party and is rushed to the hospital after it is believed that she is allergic to sugar. This is when Gypsy overhears her mother talking to the hospital doctor about her sugar allergy but the episode ends on a cliffhanger making viewers wonder what happened next.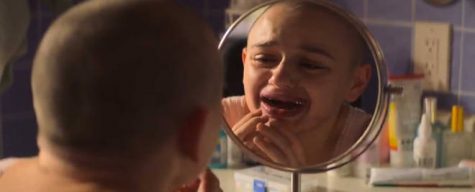 The third episode of the series began streaming on March 27 and picked up where the last episode left off with Gypsy overhearing the conversation between her mother and the hospital doctor and it is revealed that she, in fact, does not have a sugar allergy and it was all a lie made up as a part of her mother's act making everyone believe that she is sick. Gypsy and Dee Dee also attend a convention and that is where Gypsy meets Scott, a potential love interest and also finds out that her real age when her mother told everyone that she had the mind of a child. After Gypsy finds this information out, she runs away from home to be with Scott but leaves her mother a note. This leads Dee Dee to find out where Gypsy was and to take her home, but before leaving, she tells Scott that Gypsy is only 14 years old which is a lie. This episode ends with Dee Dee forcing Gypsy to get back into her wheelchair and wheel herself back into the house so it seems like she still needed it when she knew that she could walk.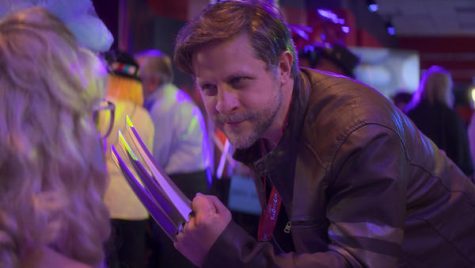 In the fourth episode of the series which began streaming on Apr. 3 is when you see Gypsy Rose get older and Dee Dee having to maneuver around her lies. This is the episode where you also Dee Dee get diagnosed with diabetes and her health start to take a toll on her and her life. In this episode, we also see Lacey show Gypsy a dating website that she used which then causes Gypsy to run off when she is at the mall and secretly buy a laptop which is where she signs up for a website like the one lacey showed her and where she meets Nick, the one who eventually murders her mother. This episode shows the relationship that Gypsy and Nick have with Nick revealing that he has multiple personalities and that sometimes it takes over his body. Dee Dee ends up finding out about the laptop that Gypsy bought and that she was talking to a boy online which causes her to smash the laptop and tie Gypsy to the bed. The episode ends with Gypsy daydreaming about her and Nick becoming intimate for the first time and Nick saying that he will find a way to protect Gypsy from anyone.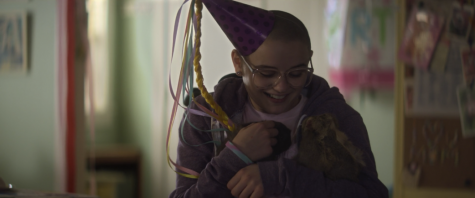 The fifth episode of the series began streaming on Hulu on Apr. 10 and saw Gypsy and Nick planning to meet up for the first time and to make sure that it seemed like they had no prior communication at all. Nick and Dee Dee go see Cinderella at the movie theater which is where Nick arrives later than they had planned. Upon first meeting him, Dee Dee believes that Nick is someone that is creeping on her daughter and herself which causes Gypsy to become visibly upset. During the movie, Gypsy meets Nick in the bathroom of the theater and they become physically intimate for the first time. After the movie, Gypsy asks one of Nick's multiple personalities named Victor if she would kill her mother. The viewers then see Nick get on a bus to go to Gypsy's house to kill her mother. The episode ends with a text from Nick to Gypsy saying that he was there suggesting that the murder is about to take place.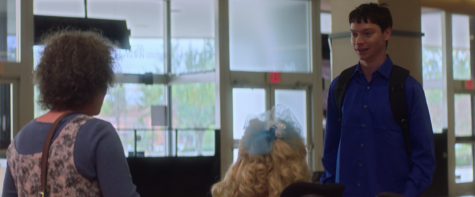 If you are a fan of true crime, then this series is a must watch for you. Joey King and Patricia Arquette play the two leads very well and have been praised by many for their performance. Even if you have never heard of the Gypsy Rose case, this is a show that is still something that could help you understand the case and what was going on in Gypsy's life when the murder occurred. You can catch the last three episodes streaming on Hulu every Wednesday with the last episode to be streamed on May.1st. This show is a series that should be watched by many.
Leave a Comment
About the Contributor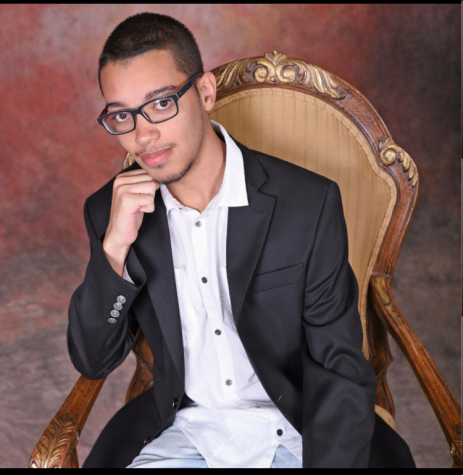 Jared Naut, Impact Staff
Jared Naut is a junior majoring in journalism hailing from the town of Parlin, New Jersey. When Jared is not writing, you can catch him listening to his...