THE SCENE: iZ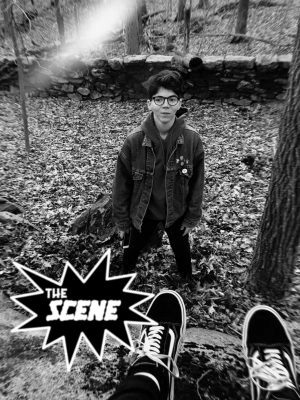 This is iZ. iZ has a new EP out; her debut EP.
Entitled "iS this iT," it is a sprawling journey through trippy, piano-driven sound, ethereal noises, and soothing vocals (both spoken and sung). Featuring contributions from many local Westchester musicians (MoonKitty, Kayla Joe, and Sofia St Jean), it can communicate a narrative in 15 minutes.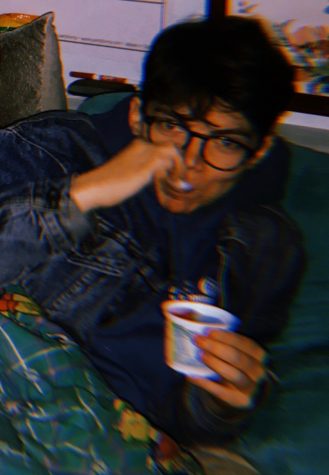 Inspired by Sigur Ros and various other alternative, indie, and post-rock bands ("weird instrumental stuff" as she calls it), she described the concept from track to track.
"'Teapot Tattoo' is like when you're meeting someone down in the dumps; you need someone to be happy cause you can't do this. The whole concept is you going through your heartbreak."
"'(Is This) An Interlude,' with the glitchy 'Amoré' operatic voices, is about when things fall apart. You're looking back on the whole relationship and it's great, but then it's crash and burn."
" 'Ocean Pools' is looking back on the break up and going through all that sadness."
"And on the last track, 'Swimming,' you've finally found ashore. You finally can breathe again, you're not drowning anymore, you finally are okay. The concept is basically, 'struggle, struggle, struggle, and you'll be okay.' "
For her, the story of the album in conveyed through its cover art, "The one hand coming out of the ocean. You've been drowning this whole damn time, and you're struggling just to get air in your lungs."
For iZ, she takes a self-described 'old school' approach while producing her music.
"I told the musicians to play certain things for each track. I'm one of those engineers who like to do weird stuff, so I had a lot of fun doing this. Most of the vocals were done normally, but the vocals on 'Swimming,' we recorded the mic through the studio and rewired it through a guitar pedal and guitar amp. I didn't even use effects on the vocals, that's what it was. Most of the drum mixing was done with live EQs and effects to make them the huge things they ended up being."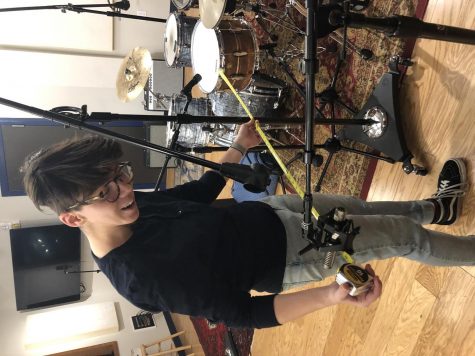 iZ hopes to record her full-length debut after the world heals from its current drama.
"I've been writing so much right now. We're living in a very somber, sad time in the world and I think that will come through in whatever I write during this time. But all of this isolation is great for artists."
"People are really diving into whatever their craft is. Everyone is going head in and putting everything they have into their craft because they have nothing else to do. So, I think the art scene will really blow up after this, and I think people will realize how important art and music are to everyday life."
Q: Is This It?
A: "No this isn't, life gets better."
iZ's debut release, "iS this iT?" is available on all streaming platforms.
Stream iZ's music below:
https://open.spotify.com/album/631VYal19dIECaNEhqT6fv?si=yaSM_XyPRuawE_Lky3ld_g
Leave a Comment
About the Contributor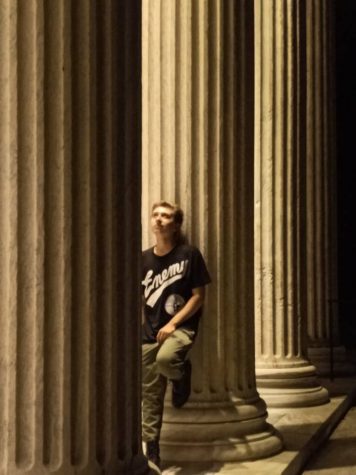 Jack Seda-Schreiber, Entertainment Editor
Jack Seda-Schreiber is the entertainment editor for The Impact News.

Born in New Jersey, Jack has an almost encyclopedic knowledge of music and a wide...