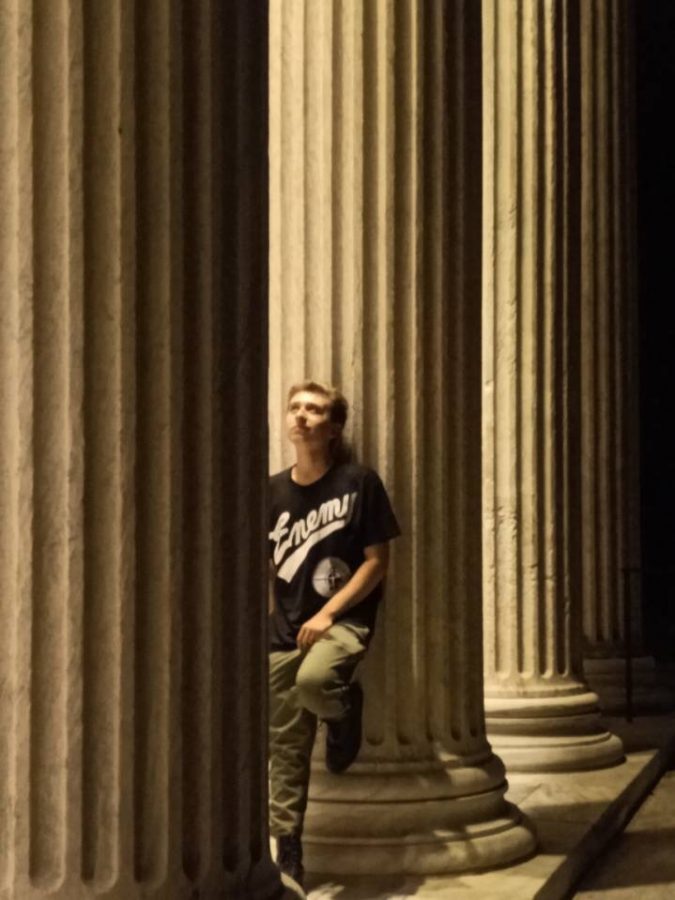 Jack Seda-Schreiber is the entertainment editor for The Impact News.
Born in New Jersey, Jack has an almost encyclopedic knowledge of music and a wide and diverse range of musical tastes.
Jack not only runs an up-and-coming indie record label known as Studio Suzuki, but is a musician in his own right. You can find stuff he releases on all streaming platforms whether it's his artist/producer alter ego "Super Jack" or his many projects such as the band "Room 13."
Jack runs the "Talking Music With Super Jack" column where he hopes to do music reviews, think pieces, musical analysis, and interviews. He also writes for the new Impact column "THE SCENE" which looks into the local up and coming musicians residing here at Mercy College with in-depth articles and interviews on and with the artists.
You can reach Jack at
[email protected]
Jack Seda-Schreiber, Entertainment Editor
Mar 23, 2020

Childish Gambino Dropped A New Album "3.15.20" – Here's The Scoop

(Story)

Mar 15, 2020

Jay Electronica's Long Awaited Debut Album is a Tragic Misstep

(Story)

Mar 01, 2020

THE SCENE: Sofia St Jean

(Story)

Feb 29, 2020

Skinny Pelembe is a New Artist to Watch

(Story)

Feb 21, 2020

King Krule's "Man Alive!" Perfectly Summarizes Heartbreak

(Story)

Feb 14, 2020

Tame Impala's "The Slow Rush" Stays True to Its Title

(Story)

Feb 04, 2020

Spendtime Palace and The Paranoyds Play Loud and Proud for Brooklyn

(Story)

Jan 31, 2020

THE SCENE: Kayla Joe

(Story)

Dec 19, 2019

Top 10 Albums of 2019

(Story)

Dec 06, 2019

Hoops Deliver Dynamic Comeback Performance at NYC's The Dance

(Story)

Nov 22, 2019

Beck's "Hyperspace" Is A Flawed, Yet Impressive New Flavor

(Story)

Nov 22, 2019
Nov 06, 2019

Michael Kiwanuka Finds Himself on 'Kiwanuka'

(Story)

Oct 30, 2019

Why Kanye West's "JESUS IS KING" is No Second Coming

(Story)

Oct 18, 2019

THE SCENE: RetroP

(Story)

Oct 11, 2019

Steve Lacy Brings New Album "Apollo XXI" to the Legendary Apollo Theater.

(Story)