Who is Kirathesavior?
He's probably the best gamer on campus and only looking to get better
Student by day, gamer by night. This Mercy student has a lot going on in the streaming world. Michael Mills, a sophomore, has been a streamer for a few years now and is looking to make a career out of it.
When Mills walks into the room, the first issue someone notices is his unique face mask that he always seems to have on. Upon further inspection, it becomes known that the symbol on his face mask is wuite important to him and his life as a gamer. His logo on the mask is the logo of his streamer name "Kirathesavior."
"I got the name when I entered my first local tournament in Yonkers and after I took down the reigning champ, placed top 3, and that is when they gave me the name. Plus, it's from an anime I watch called 'Death Note.'"
When it comes to his face mask and merch, he really got the push from others in his life. "It's something that my friends insist me to do honestly. When I got the logo design from my cousin, I told him I like it and I started using it to get my name out there plus trying to make a brand out of it too. I am currently working on merch at the moment I'm still exploring t-shirt ideas and new mask designs."
Mills began his now gaming jourey when was just a boy, playing on an original model Playstation One. "I got into gaming when I was about 3-years-old. My pops introduced me to gaming when he had the original PlayStation. I remember it like it was yesterday we was playing Cool Boarders 2, NBA Live '99, and Crash Bandicoot."
Most children play some sort of video game if given the chance, but Mills has contunued to grow with gaming. He eventually got into streaming which he is now focusing on since it has given him so much.
"It gave me opportunities I haven't even dreamed of. Like I never thought I would be meeting or talking with celebs, content creators and professional gamers. It truly a blessing to be around those guys."
As happy as he is with where gaming has taken him, he is always looking to improve an do better. "Try to become the best that I can be as a player and as a streamer hopefully gain some attention and let the world know who I am and what I do and build up my own community one day."
He also wants himself to gain new and exciting opportunities that he hopes to achieve, to get back into Competitive Tekken and get more opportunities as a Content Creator.
He dip his toe into the compteive world as a newbie and realized it was a great learning curve for him. "I went to my first major tournament and placed top 20, then I went to DreamHack to see if I got what it takes against the pros. Didn't do well but it was a learning process for me. Took a break from the competitive scene and started streaming more."
Mills has been focusing on releasing relatble and entertaining content that his viewers would enjoy. This is something every online marketer has to do.
"I put out mostly FGC related clips sometimes I might throw a little bit of FPS action like COD or Rainbow Six Siege. It's honesty whatever I stream gets clipped and edited right away. As of now I feel like I'm slowly getting somewhere. After the Juneteenth charity stream, I did with BlackKrystel it open up a lot of opportunities plus I was able to work with other content creators like Slick Tactics, and Ignant Rizzy."
Social media is huge for any contet creator, it's where they get to brand and market themselves, and generally their main form of marketing. Mills knows that and works hard at it. "I feel like social media is now a source to get yourself out there honestly. I use it as a beacon to attract anyone who likes my content to show support for my channel."
Mills likes to call himself a pretty chill guy, who just enjoys to stream. "When it comes to my streams, I'm pretty much chill, love to interact with others, and sometimes dumb stuff happens but it all entertainment. But when it comes to competitive play, I have no friends its just me and the game that is it."
Mills has really enjoyed being a streamer and is excited for whats to come for him. He is grateful to have support in his endevours. "Some of my family members support what I do, as do all my friends. They want me to succeed they saw what I can become because they think I'm really good at video games but knowing me back then I was too shy to do it in front of people."
Leave a Comment
About the Contributor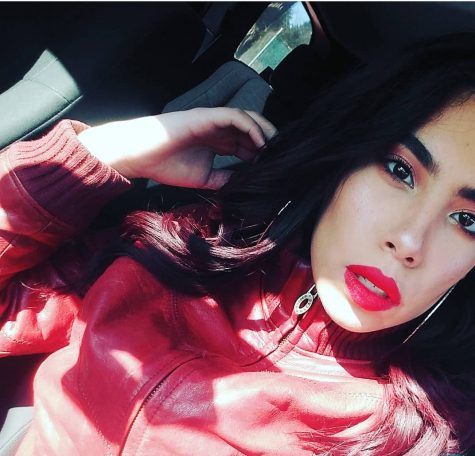 Jadeen Mercado, Impact Staff
Jadeen Mercado is a senior who loves all things entertainment!

She writes a column called Jadeen's Scene

She can be reached at [email protected]