Mercy Launches Rocket League Club
Mercy is calling all Esports enthusiasts to join their new Rocket League club. Over the years, Rocket League has seen increased popularity among players on Twitch and other live streaming platforms: a world where soccer meets arcade, fast cars, and scoring goals, rocket league brings it all to the party, and now students will have a chance to join in the fun.
"The club is open to any students undergraduate or graduates, full time or part-time, anyone who is interested in joining can contact me. There has been some stuff shared on social media as well as the website for our discord channel so anyone interested can join there," said Robert Cornetta, Club Sports Manager at Mercy College.
For those who are new to the Rocket League experience, it can be quite intriguing to understand the rules of the game.
"It basically a game that is played with similar rules to soccer except it's played with cars, so there is a ball and there are three cars on each team and the objective is to score a goal, the team that has the ball on offense is trying to score and the team that has the ball on defense is trying to stop them from scoring, the setting is like an arena but the cars can go all over the place and they can jump. It's pretty interesting to watch," said Cornetta.
Rocket League is also available for students to play on PC but Cornetta recommends players use a video game console as it is much easier to play with a controller.
There will be informational meetings for the Rocket League Club for new and returning students, and e-mails will be sent to all students interested in participating, said Cornetta.
"This year we had some beginners and students with some more experience. A lot of the conferences that we play in the east coast conference contain a lot of experienced teams so it's good to have some experience. But we don't seek to exclude anyone. We want to include everyone."
Cornetta says it is essential for players to play with one another so they can build the report and connection with one another, he also recommends that students find helpful tips on Youtube.
"The players had a really good time, we played some really good teams. Some games were far more competitive than the other games were. But I think overall we enjoyed ourselves and learned a lot, we have some stuff to build on as we go forward," he said.
The Rocket League club is still reasonably new; however, it has seen consistency between members. With online classes, the timing can be tough to arrange for all the students to meet.
"We had about six to eight students who would come in consistently and play each week. We would play matches twice a week," said Cornetta. "This year in particular with a lot of events being remote presented unique challenges because people are trying to live-stream over their Wi-Fi or at their resident hall."
The club is hopeful that they will be allowed to meet for the fall season on their original location at the Manhattan campus, where they will be able to live-stream their sessions.
"For a lot of our players, it was their first time playing competitively compared to the teams that have been doing it for a little bit longer than we have and who are more established with a more solid routine, but I'm very confident that we will be able to get there. I'm looking forward to the fall and meeting the incoming freshman and seeing what their interests are and just looking forward to having another year of experience."
Leave a Comment
About the Contributor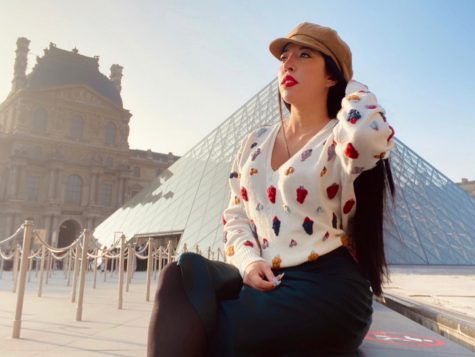 Nicole Alarcon, Associate Editor
Nicole Alarcon is a senior at Mercy College, majoring in journalism. Born in São Paulo, Brazil, she moved to the United States at 10-years-old.

Nicole...