Mercy Performs Shakespeare In Summer With 'Love's Labour's Lost'
Mercy College collaborated with the Irvington Shakespeare Company (ISC) and performed Shakespeare's "Love's Labour's Lost" at the Dobbs Ferry campus this past summer. The ISC and Mercy have partnered together before, but this is their 3rd collaboration together, as they debuted their first outdoor production with Shakespeare's comedy.
The New York-based Shakespeare theatre organization (in Irvington, NY) began its partnership with the Mercy Theatre Club in 2017, and ever since then, it has bloomed into a great pair with the events that Dobbs Ferry has hosted. From Shakespeare's "Twelfth Night" to "Acting Shakespeare" to this past even "Love's Labour's Lost", the initiative from Marc Palmieri, the assistant professor for communication studies, and others to link up (including artistic directors from ISC like Kamran Saliani and the Dean of Liberal Arts Peter West for Mercy) is quite a feat in itself.
Palmieri mentioned that when he was first hired to teach at Mercy, he "contacted the leadership at the Irvington Town Hall Theatre, inquiring about a potential collaboration with Mercy College" and said that "they were excited about the idea, and we quickly began working together."
From then on, "the Mercy Theatre Club ushered and volunteered there during productions of their traveling shows, and in return was hosted on their stage for their annual spring showcase. The theatre also hired our students for paying box office and communications jobs, as well as valuable internships."
Prof. Palmieri teaches courses from General Education to Understanding Movies to Oral Communication to other Communication, English, and Media Studies courses at Mercy. He has also taught at The City College of New York for 11 years at the undergraduate and graduate levels as a part of their English department. His background in theatre consists of him as an actor and a playwright, along with a concentration in theatre education as a college professor. Palmieri has also written a few publications that include books, anthologies, and journals (both literary and online).
These experiences have helped the Mercy Theatre Club and ISC connection thrive for both parties, as it looks to continue their involvement and growth. Especially in the summertime, Palmieri believes that "this is a wonderful style of theatre" will be something the ISC is committed to in the future.
He followed up by explaining that "the collaboration with ISC came out of the partnership with Irvington Town Hall and began in the summer of 2021 when Mercy provided free indoor rehearsal space for their Twelfth Night rehearsals."
That production was an outdoor production in Irvington. Subsequently, Palmieri continued and said the "ISC was hosted on both the Lecture Hall Stage for a run of Ian McKellen's play Acting Shakespeare and outdoors on the Dobbs Ferry campus for the recent run of Shakespeare's Love's Labour's Lost."
But in 2021, due to COVID, the Mercy Theatre Club and ISC had to be creative in how to stay up-to-date and make an impact virtually but it was done nonetheless. Palmieri mentions that "this was limited and the club pivoted to virtual work, which was full of interesting discoveries and unexpected joys" and when they did host events in person when it was allowed, "All campus COVID rules and regulations were adhered to."
Both Mercy College and Irvington Town Hall Theatre are extremely supportive of the Mercy College Theatre Club, as it has grown immensely over the past few years. Palmieri said, "having access to Irvington's beautiful theatre and experiencing the professional work that goes on there is an enormous benefit to the club members."
When Palmieri was asked about the connection his background in acting and teaching influencing his running of the Mercy Theatre Club in collaboration events with the ISC, he responded by saying "It has been an enormously gratifying experience not only to advise the club but to connect our students with both community and professional theatres in different capacities."
He then stated, "My central goal in the theatre-based courses that our Communications, Media Studies, and English programs offer is that our students discover and nurture a love of the art form – or if they already knew they loved it – come to find that whatever one does in life as a profession, there is a theatre in which to participate in one's community."
Palmieri further explains, "The experience of participating in a performance, be that in the role of an actor, technician, designer or stage manager is one of teamwork, and builds essential skills for any future endeavor. My experience in professional theatre, which has come in many forms from playwriting, directing, acting, producing, and stage managing…has been a great help to me in guiding the club's process toward their fantastic showcases."
Student internships or ways to get involved like volunteering or other jobs surrounding the showcases are arranged via the Media Studies and Communications Studies programs with Irvington Town Hall Theatre on the Mercy side.
Leave a Comment
About the Contributor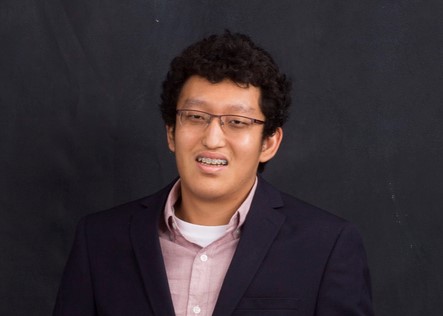 Andrew Kim, Impact Staff
Andrew Kim is a senior majoring in Journalism. Transferring and switching majors a few years ago was a big risk but it has been well worth it so far. Andrew...