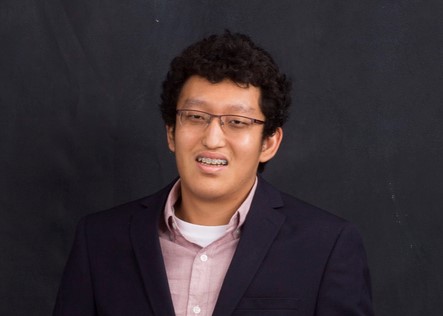 Andrew Kim is a junior majoring in Journalism. Transferring and switching majors a few years ago was a big risk but it has been well worth it so far. Andrew is from Glen Rock and loves writing about his favorite NFL team, the Baltimore Ravens. When he is not writing about the Ravens or about the NFL Draft, Andrew likes to fish locally in New Jersey and play drums (some bass guitar). Watching horror movies/anime, listening to new music, and playing Xbox (mostly Madden) are some other hobbies Andrew does in his free time. Andrew is looking to be a sportswriter or analyst after he graduates.
Andrew writes a column titled
Everything Football.
Andrew Kim, Impact Staff
Sep 18, 2020

2020 NFL Season: Expect the Unexpected

(Story)

Jun 01, 2020

Studying Abroad During a Pandemic

(Story)

Apr 10, 2020

2020 NFL Draft Goes Virtual Amid COVID-19

(Story)

Apr 02, 2020

10 Horror/Thriller Movies From 2019 That Set the Bar High for 2020

(Story)

Mar 22, 2020

Baltimore Ravens: 7-Round 2020 NFL Mock Draft

(Story)

Mar 13, 2020

Lil Uzi Vert is Otherworldly in "Eternal Atake Deluxe – LUV vs. The World 2"

(Story)

Mar 06, 2020

Mocking the 2020 NFL Draft Part 2: Trio of LSU Tigers Wrap Up the First Round

(Story)

Feb 28, 2020

Mocking the 2020 NFL Draft Part 1: Wide Receivers Galore

(Story)

Feb 11, 2020

Chuck Clark: The True Catalyst for the Baltimore Ravens Defense

(Story)

Feb 04, 2020

NFL Draft: Jalen Hurts is more Taysom Hill than Lamar Jackson

(Story)