Out Of Print Clothing Great For Book Lovers
It is a truth universally acknowledged that a book nerd in possession of an internet connection is in want of a way to show off his or her love of books.
That way is Out of Print Clothing, a clothing website that sells shirts screened with the images of classic book covers that range from classic to modern novels to beloved children's books. Now t-shirts were where it started, but you can also buy book themed accessories such as iPhone cases and tote bags as well as jewelry.
And…they sell body suits for babies.
What is truly special about Out of Print isn't the artistic covers they choose to emblaze over millions of items. It is that the company is teamed with Books for Africa. For each item sold, a book is donated to a community in need.
Now prices range from $4 for a greeting card to $40 for a long sleeve shirt. The company also works closely with the copyright holders to legally license the images used on their products, meaning that between donations and legal fees plus production costs the company makes very little on one item sold.
Yet the company's mission statement is clear: to help reflect on people's interaction with books in an age when everything is digital by making people remember the way people used to read. Why trudge out to Barnes and Noble and buy the new James Patterson book when you can order it from the comfort of your living room on your e-reader or iPad? The beautiful art work that adorns the cover of a book is often what draws a reader to the story to begin with so why not display your love of your favorite book or author with an item that will not only make you look cool, but also increase world literacy.
The website also includes a section called "What's your story?" that allows people to post pictures of themselves in their Out of Print purchases. The staff updates a book shelf that tells you what they are reading, have finished reading and want to read next as well, acting as administer for a book club.
The only thing the website doesn't sell is books. Instead, it chooses to give them away to communities in need.
Its donations to Books for Africa has the company listed as one of the charity's largest donors. Books for Africa, founded in 1988, has a goal to fill the once empty bookshelves of countries across Africa, giving children who are eager to learn the tools to do so.
Each book that is donated is packed by a volunteer who handpicks only age and content appropriate books. Since its inception the charity has shipped more than 28 million books to over 49 different countries. All it takes is 50 cents to ship a book to Africa from the United States. To some Americans, books are an outdated way of learning or passing the time. Yet not to others. In these communities, books are a rare and precious treasure that opens up whole new worlds to that these children can only dream about.
Think about the first book you ever read that meant something to you.
Do you still have it that much loved copy of Oh, The Places You'll Go or the dog eared ratty edition of To Kill a Mockingbird? Remember that feeling because that is the feeling that each one of these donated books delivers to children in classrooms across Africa.
Once barren bookcases are filled to the hilt thanks to Books for Africa and its donors like Out of Print clothing. If you're looking for a gift for the book nerd in your life this holiday season, go to Out of Print and give a gift that keeps giving.
Leave a Comment
About the Contributor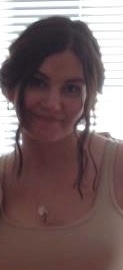 Melissa Nappi, Entertainment Editor
Melissa is a transfer to Mercy College majoring in journalism. During her time at Manhattan College, she was Submissions Editor for the school's literary...