Pacquiao Vs. Mayweather: More Cultural Event Than A Boxing Match
We have all fantasized about being a hero. We respect the underdog as much as we revere the favorite. The iconic orchestral score in the Rocky films may send an explosive rush of adrenaline through our veins, though may also mislead us to believe that such stories are only told in movies.
As early as 2000 BC, societies have been infatuated with entertaining masses with their fists. Usually at slaves' expense, men would be forced to fight one another for their lives. In the ancient lands of Sumer, Greece and Rome, early conceptions of what we now call boxing was birthed. Despite the ancient origins, not much has changed over the past several thousand years.
In the late 18th century boxing reemerged after it had been ironically outlawed in the Roman gladiator period for extreme and unwarranted violence. Rules were put into place and continued to evolve until the late 19th century. The popular fistfights began to evolve into the sport that today, is cherish around the world.
Over the past century we have seen some of the best fighters to ever enter the ring—Muhammad Ali, Joe Frazier, Sugar Ray Leonard, Sugar Ray Robinson, Mike Tyson—though we acknowledge these legendary boxers, we are currently in the midst of two fighters who continue to write their own legacies and will someday join the list of the greatest fighters of all time.
On May 2, 2015 the most highly anticipated boxing event in modern history will take place – the bout filled with two of the most accomplished and celebrated fighters in the sports history—Emmanuel "Manny" Pacquiao and Floyd "Money" Mayweather Jr.
Critics, fans and skeptics have debated for years. Who is better? Mayweather is currently a 2-1 favorite.
The fight is scheduled to take place at the MGM Grand in Las Vegas, Nevada. It is expected to shatter the Pay Per-View revenue record of $152 million and the record of 2.5 million buys, both of which were set in prior Mayweather fights against Canelo Alvarez and Oscar De La Hoya. Pay Per-View has announced that the standard broadcast of the fight will cost $89.95 and an additional $10 for an HD broadcast, breaking another record of highest Pay Per-View price, that was formerly $64.95 in 2013.
Although the event is coming close, no actual tickets were issued to be printed until April 22nd, 10 days before the fight.  The expected face value of $1,500 will be sold at a significant increase. Only 1,000 spectators are expected to attend the event.
Entering the fight Mayweather has a record of 47-0 with 26 knockouts; he is a five-division world champion and has 10 world titles. Though he may be favored to win the fight, his outlandish and egotistical behavior has granted him as many haters as supporters. His self-promotion and perilous betting habits (unless the bet is on himself) draw much desired attention to the prolific boxer.
Pacquiao, who is the perceived underdog, enters the fight with a 57-5-2 record with 38 knockouts. He is the only eight-division world champion, has 10 world titles and is the only boxer to ever win the Lineal Championship in four different weight classes.
Despite the success both fighters have, their ages may influence the final outcome. Mayweather is now 38 years old, Pacquiao, 36 years old. The fighters are not expected to move as much in the ring given that it will only make themselves more tired, which will lead to a more entertaining fight.
A loss in this fight would be much worse for Mayweather than Pacquiao, as his perfect record would be tarnished. Though statistically the fight may seem even, there is much debate as to who has the upper hand and how the fight will be determined.
Major boxing events take on a life of their own. The first ever million dollar gate was held in New Jersey on July 2, 1921 between World Heavyweight champion Jack Dempsey and Lightweight World Champion Georges Carpentier in Jersey City, New Jersey. The fight attracted celebrities and powerful politicians, but maybe nothing could top the first Muhammad Ali-Joe Frazier battle in Madison Square Garden on March 8, 1971. Frank Sinatra even served as special photographer for Life Magazine for the fight. This fight, possibly the biggest since Mike Tyson-Lennox Lewis over a decade ago, has drawn the attention of many Mercy students.
"Pacquiao will need a knockout, it might go twelve rounds…Mayweather will need to move around a make Pacquiao tired," says Brandon Czubak, a Mercy College senior.
"If I were to guess I think Mayweather will win, he's the biggest and best fighter in the world," says Alessandro Lopez, a Mercy College senior "It is going to take all of Pacquiao's power to beat him up and win the fight" he continues.
The résumés and personalities of these fighters has fueled much of the anticipation leading up to the fight, it has already been deemed "The Fight of the Century." Though the fight is now in agreement by both fighters, their advisors and HBO, this is not the first time the two champions wanted to duke it out in the ring.
Negotiations first began in 2009 when Pacquiao reportedly signed in agreement to the fight but later denied ever signing a contract. In 2010 the fighters once again tried to reach an agreement but were unable to given that Mayweather had taken the rest of the year off.
As agreements fell through tensions heightened as Mayweather aimed racial slurs toward Pacquiao. Even when negotiations were settled in 2015, Mayweather claimed that Pacquiao was not on the same competitive level as he.
Mayweather has also stated that he wanted to "make this fight happen for the people and the fans" many of who will not be able to afford a ticket to see the fight. Mayweather most likely wanted this fight to happen for the paycheck, a split purse of an expected $300 million dollars.
Boxing fans deserve this fight, the sport is losing its aura that it once possessed, even with fighters as good as Mayweather and Pacquiao. This is partially because of the rise of MMA (mixed martial arts) and the cost to watch events as big as the one coming up.
The two men could not be more different from one another. Mayweather is an outspoken, belligerent representation of the American dream, he flaunts his wealth and his confidence drives him. Pacquiao on the other hand, grew up poor in The Philippines, much of his wealth is spent on hospitals and other facilities in his home country; he is humble and is perhaps driven by the adversity he has overcome.
On May 2, millions of eyes will be intensely watching the fight finally unfold and a the best of the era will be crowned. Though there are many different reasons why each of these men fight, their heart and passion for the sport are communal. Despite who wins, unlike a world title, neither their heart, nor passion, nor impact on boxing can ever be revoked.
Leave a Comment
About the Contributor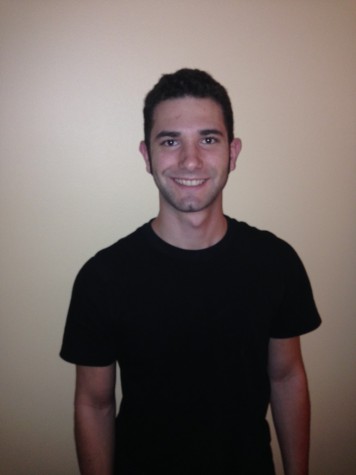 John Principio, Entertainment Editor
John Principio is a senior at Mercy College studying Public Relations. Even though he has never imagined himself as a writer, he has always loved to read...