The Dean's List Tour Comes To Mercy College
It's 7:30 p.m. and it's show time. The performers take their places as they go over their songs, dance routines and pieces they have written for the last time. Lights in the house go down and Scott Morris, the MC, takes the stage. The performers stand back stage waiting for their time to take the stage.
Bianca Clarke is second to perform. Nervous, but not enough that it gets the best of her, she throws herself on stage with what she calls a shaky voice (that the audience can't even hear) and feels her words. For the next two poems, she lets her emotions flow through her words.
Song after song, the audience loves every performance. They interact with the performers and the DJ, and the show is a big hit. The audience gets a taste of all types of performances and all types of genres such as hip-hop, soul, R&B, dance and spoken word. One of the last performers of the night, anxiously awaits backstage for her time. Finally, her time has arrived.
Dana Vickers takes a deep breath in, and tries to shake the nerves. Going over her dance routine in her head, she takes the stage and blows the audience away. Loving every minute of her performance, she can walk off stage and finally exhale.
***
Bianca Clarke and Dana Vickers were able to push their nerves aside to perform at an event called The Dean's List Tour. This tour is a traveling showcase of some of the best underground artists in the New York City area. The tour stops at more than 25 schools. The second annual tour began in October of 2013 and ended March 31, 2014. There are more than 50 artists that are chosen to participate in this tour who range in a wide variety of genres.
Scott Morris, a student from John Jay College, started this tour in 2012. He saw this our as something that could bring students together from numerous different schools. He mentioned at the show that it was a college tour that gave students and upcoming artists a platform, something to build off of. They also create a documentary every tour that helps network the artists.
Bianca Clarke is a student at Mercy College and has been writing ever since she could remember. Her first poem was a bunch of lines on a paper that she read aloud to her teachers. She found out about The Dean's List Tour when Mercy's Caribbean Students' Association (CSA) emailed her asking her to participate. She had no knowledge of the tour until then.
"I've never heard of it, which is a shame because it features so many talented people."
The Spoken Word is something that Clarke loves doing and when she has the opportunity to do so she jumps right in to that spot. During summers she participates in Urban Word workshops in the city and learns so much from amazing poets. Pain is something that keeps pushing her. Not just her pain, but everyone's pain, if she has been through something she can use it to write about.
"People inspire me. Life inspires me. Maya Angelou is phenomenal," she says of the world famous poet. "She's a classic."
Most of her performances happened at Mercy College, along with a few talent shows at her high school, but she plans on throwing herself into more big events like The Dean's List Tour in hopes of getting discovered.
"Meeting new people at The Dean's List Tour and getting their information was a new experience I enjoyed. The feedback was amazing. Hopefully the connections I made will benefit me in the future."
Dana Vickers is also a student at Mercy and has been dancing for as long as she can remember. She claims it all started when she would dance around the house pretending to be Michael Jackson. Vickers found out about The Dean's List Tour through CSA just as Clarke did, and she was honored to participate. She loves that her dancing can inspire people and saw this as a great opportunity to inspire more people.
"I'm always nervous before performing and was extremely nervous that day. When I'm nervous I just try and think, 'This is my moment. Suck it up.'"
Outside of Mercy, Vickers doesn't dance much, but she's hoping to find a dance company or even just a few classes to take. She's most excited about using dance in her Creative Arts Therapy Career in the future, in which she will be attending Hofstra University after Mercy graduation to pursue a master's degree.
"Art and dance are things I hold close to me and the idea of helping others with that is motivating and exciting."
The Dean's List Tour was something that gave Vickers the opportunity to put her work out to the world, but to see everyone else's talent as well. This is something that isn't easily forgotten. Music to Vickers is her inspiration as well as other dancers. Vickers' mom was a dancer and she always wanted to be just like her, but all dancers help with inspiration not just one in particular. Every dancer brings something different to the table and that's what Vickers loves about the art.
The Dean's List Tour is a group that is helping so many artists get their foot in the door. With the documentary it puts them out there. The performance gives the artists confidence. It allows them to perform in front of different crowds, and even in places they feel comfortable, like their own school.
Vickers and Clarke can help other artists put themselves out there with their stories. Clarke is a published author and her book can be found on Amazon and Barnes and Noble but doing spoken word at events like this can increase her chances of getting discovered. Vickers wants to keep inspiring people with her dance and offers a few words of advice,
"Embrace and expand your talents, because you never know who you will inspire or who you will give a little hope to."
Leave a Comment
About the Contributor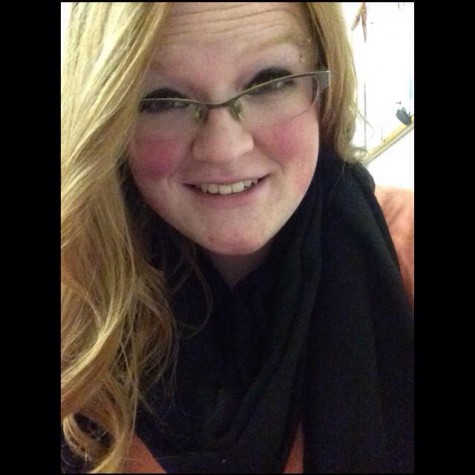 Karissa Allen, Associate Editor
Karissa is a Senior majoring in TV/Radio Production. Writing hasn't always been her calling but within the last couple years she has found a passion for...