Mercy Has Less Campus Crime Than Nearby Colleges
By Kristen McGovern
The dorm is supposed to be a home away from home. But what if more crime is happening each year on campus than back in your hometown?
College representatives stress that the statistics show what was initially reported to police. However, arrests were not always made, or violations were not always confirmed as crimes.
Liquor law violations increased over the last three years at Mercy College, according to statistics calculated by the schools security office. Statistics are used to compare campuses are self-reported by colleges to the U.S. Department of Education and are available on the websites of the DOE and the schools.
Statistics show that Mercy is cracking down on drinking in the dorms as alcohol infractions more than doubled over the past three years. In 2008, there were only eight reported liquor law violations. In 2010, there were 20 reported liquor law violations on campus.
"If the school let us drink on campus, there would not be so many violations because some of us are 21," dorm resident Laura Cerrone enthused. "But I guess they do it to keep us safe. Even with all these rules and laws, sometimes I don't feel safe in the dorms. They give off a weird vibe and I feel like I have to keep my windows closed and have my door locked at all times."
Yet compared to other schools in the area, Mercy ranks near the bottom in reported thefts and altercations in the dorms, according to a recent st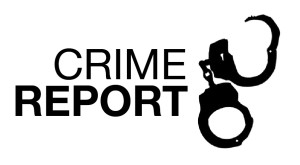 udy by the Journal News.  With Purchase leading the rank in burglaries with 33 in 2009, Manhattanville with 15 and College of New Rochelle with 14, Mercy comes in last in Westchester with only two reported burglaries. In 2009, there was one reported non-forcible sex offense on campus. This report does not include incidents that were not filed to police.
While there are crimes against the liquor laws and the drug use on campus, there are no hate crimes, and students feel like they are equal among each other. This is an opposing report to Westchester Community College and SUNY Purchas, who both have reported hate crimes.
Each college has their own security force but work with the local police or sheriffs for more serious crimes or for extra patrols.
The college doesn't just discipline students for violating the campus laws. If the crime is bad enough that the police have to get involved, then it is registered in the local police's crime history.
Overall, arrests unfortunately have gone up on the Dobbs Ferry campus campus. In 2010, there were seven arrests for drug violations.
Although there were several reports of criminal offenses, many crimes go unreported. The school enthuses that if you are a victim of a crime, or you see a crime or violations take place, to report it to campus security.
According to the report, the most common reported crime is a stolen cell phone or laptop. Most students leave their possessions laying around, leaving everything wide open to be taken. Students in the cafeteria put their things down on the table and go get ketchup or salt and pepper. This gives a give opportunity to someone to take other people's property. Students also leave their doors unlocked when leaving the room to go to the bathroom or to take a shower. When going to the bathroom, residents are encouraged to always lock their door behind them.
At Sarah Lawrence, students register their laptops with the IT Department so if a laptop was stolen, the department can tell where it was left and whether someone used it on campus.
Some Mercy students have expressed concern that campus security does not check for student IDs often. Students have different feelings about security guards not stopping students because anybody that can be a threat can walk onto campus.
"I feel like they're too strict when it comes to the IDs," dorm resident Ali Violando stated. "If someone  looks creepy,  they check the IDs."
Opposing to that opinion is Cerrone who expresses, "I don't feel like they check the student IDs enough. Who is to say that none of these kids don't actually go here and is carrying something that can be a threat to everyone on campus?"
Mercy College officials noted that the Croton Aqueduct provides a pathway through the campus, which is open to the public. However, Mercy is not the only campus in the Lower Hudson Valley that is open to the public. Purchase, WCC, and others allow students, staff, and people that live in the towns to roam freely through the campus. Exempt from this freedom of access to college campuses is Manhattanville, which is a closed campus and has security guards at every entrance and exit.
"I feel safe, but uneasy," Violando stated.
Hotel residents are not allowed in the dormitory, and vice versa. That is another matter of safety for the students living away.
Hotel students feel slightly more secure about living in the hotel, than in the dorms.
Marriott resident Kerry Rogers says he feels fine. "They can definitely increase the safety, but I feel safer at the hotel than the dorms because it is double the security. You have the hotel security and the college security."
Students are encouraged to report anything they see that is wrong. Like the public transportation recording says, "If you see something, say something." You can report anything you see in the dorms or on campus to any security guard, resident assistant, or teacher.
The dorms on campus are where students live for their college career. Students would like to feel safe and secure while being away at school and they have every right to. Safety is the main concern of the students living there, and the parents that no longer have their child/children in their own protection.
Although most students abide by the rules and stay away from danger, some students deface the rules that the college set up. All suspicious activity, emergencies, and criminal behavior should be reported to campus safety, whether it is on campus or in the residential facility. Those records are the on file, and used to provide crime information to anyone interested in attending the school.
Campus safety officers are available 24 hours a day and their goals are to keep the campus and everyone on campus safe. The security office is on campus located in the main building. Also, there is several security guards walking and available on campus throughout school hours.
Those interested in reading crime reports of Mercy College or other nearby colleges can find them at ope.ed.gov/security on the web.
Leave a Comment