War on Drugs in Westchester
Social media raged for Yonkers residents last month. People were posting pictures, videos, and commenting on all of the police, SWAT, and helicopters surrounding the area.
Eleven men were indicted Wednesday November 6, on a crack takedown in Yonkers.
The men who went by a variety of different nicknames were taken into custody and charged with a variety of crimes, including possessing and distributing controlled substances, according to an indictment unsealed Wednesday.
The men's social media accounts were also being watched by Feds. Many of them had pictures with money, weapons, and images of drugs being sold.
There was allegedly more than 280 grams of crack cocaine sold and possessed near Riverdale Avenue from 2006 to this year.
One of the men arrested named Torrel "Assassin" Smith, is also bring charged with shooting another man in 2008 over another drug conspiracy. Some of these men were members of the gang 2 Gunz Up.
"I can feel a little better at night knowing that those boys aren't out there doing whatever they want to who ever they want," says a Riverdale resident.
The men were identified as Smith, Joaquin "Wu" Thatcher, Paul "Pauly Pistols" Foster, Charlie "Gucci" Jiminez, Craig "Millz" Major, Reese "Loc" Moore, Anthony "Ant Pooh" Oliver, Daquon "DP" Powell, Dwayne "Weezy" Carr, Jimmie "Jim Jim" Hughes, and Alexander "AWOL" McCray.
"I knew most of these kids since they were about 9,10,11 years old, since I first started working in the PAL, I would've never thought that this is how their futures would end up," says office Frank.
The P.A.L is where all of the neighborhood kids went to play basketball and flag football. All of the kids from the Riverdale area are well known.
Each is charged with conspiracy to distribute cocaine. If convicted, each faces a minimum of 10 years in prison and a maximum of life. Smith, Thatcher, Foster, Jiminez, Major, Moore, Oliver and Powell also were charged with possession and/or discharge of a firearm during and in relation to a drug trafficking crime.
Leave a Comment
About the Contributor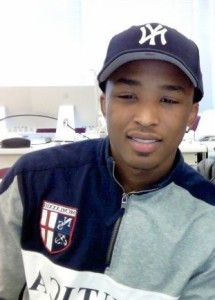 Trifton Rose, Impact Staff
Trifton Rose is a Yonkers native who is a senior at Mercy College and majors in
broadcast Journalism. He is a member of the men's basketball team. Trifton ...